Four Denisonians Apply for Prestigious UK Fellowships
Fulbright & International Scholarships
This year, four Denison students are submitting applications to prestigious fellowships collectively known as the U.K. Fellowships.
The Rhodes Scholarship was founded in 1902 and supports study at the University of Oxford in England. 32 Americans are named Rhodes Scholars annually, joining Scholars from 24 other global constituencies.
The Marshall Scholarship was established in 1953 and funds postgraduate study at any university in the United Kingdom. Roughly 40 American students are named Marshall Scholars annually.
The Mitchell Scholarship was founded in 1998 to fund postgraduate study at any Irish or Northern Irish university. Up to 12 American students are awarded Mitchell Scholarships annually.
Each of the three U.K Fellowships is awarded on the criteria of academic excellence, demonstrated leadership, ambassadorial potential, and service to community. Applicants must be endorsed by their university in order to apply. Students submit applications in the fall, and shortlisted applicants are invited to interview for these highly competitive awards.
Denison's 2022 UK Fellowships nominees include: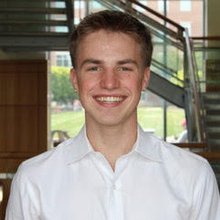 Tait Ferguson '23
Major/Minor:
Environmental Decision Making / Religion
Tait is applying for a Marshall Scholarship to pursue an MSc in Environment and Development at the University of Edinburgh, and an MSc in Global Affairs and Politics at the University of Derby. As a Democracy Fellow with Campus Vote Project, Tait led efforts with DU Votes to achieve 99.6% eligible voter registration, ranking Denison number one among American universities.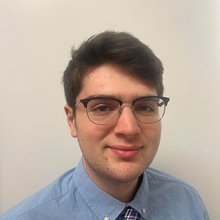 Daniel Gunther '23
Daniel is applying for a Rhodes Scholarship to pursue a BS in Physics from the University of Oxford. Conducting geological research at Denison and at the University of Vermont under the support of the Ohio Department of Natural Resources, Daniel has published his research as a first author with the Geological Society of America.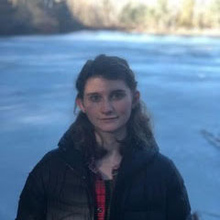 Sarah Hume '22
Major/Minor:
International Studies
Sarah is applying for a Marshall Scholarship to pursue an MA in Applied Human Rights from the University of York and an MA in Public History from Queen's University Belfast. Sarah is also applying for a Mitchell Scholarship to pursue an MA in Public History from Queen's University Belfast. A 2022 Denison President's Medal recipient, Sarah is currently the Mary Withers Rural Writing Fellow with Boyd's Station in Kentucky, where she publishes long-form narrative journalism on Indigenous rights and issues impacting rural communities.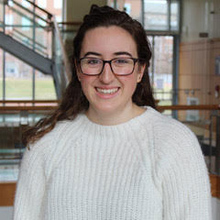 Madeleine Murphy '23
Major/Minor:
Philosophy, Politics, & Economics / Data for Political Research
Madeleine is applying for a Marshall Scholarship to pursue an MSc in Evidence-Based Social Intervention and Policy Evaluation at the University of Oxford and an MSc in Employment Policy and Equalities at Keele University. At Denison, Madeleine co-founded the Denison Labor Organizing Committee and successfully advocated for better working conditions for student employees.
Each year, Denison selects top students to apply for the U.K. Fellowships. The Lisska Center for Intellectual Engagement facilitates applications to these fellowships, and hosts information sessions in the spring. 
Anyone interested in applying for the U.K. Fellowships, or other national awards, should contact: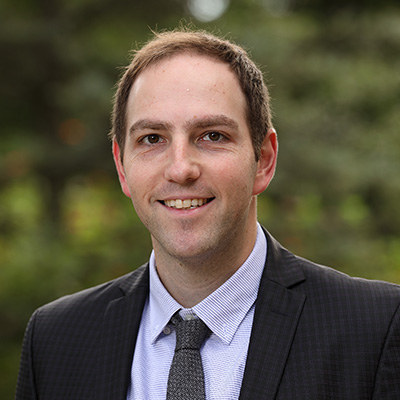 Assistant Director, Fellowships
Staff
|
Lisska Center for Intellectual Engagement
Posted Date
Monday, September 26, 2022