Visit Campus
Denison is closely monitoring the COVID-19 situation and following local, state, and national health organization guidance. Denison's Offices of Admission and Financial Aid have suspended all campus visits, information sessions, and tours through Friday, May 1. We anticipate returning to a full visit schedule on Monday, May 4, but will continue to evaluate the situation. However, we would still like to connect. Admitted students, please find various ways to virtually connect on your Admitted Student Portal at connect.denison.edu. For other prospective students, contact us at admission@denison.edu. We are happy to provide virtual solutions and other resources.
We would love to host you here on campus, so you can see how special Denison is in person. We think you'll find that our campus is as friendly and welcoming as it is beautiful!
Daily Campus Visits
Most weekdays and Saturdays while classes are in session (Saturday visit components are limited and times vary)
Information Sessions offered 9am and 1pm
Campus Tours offered 9:30am and 1:30pm
Tours of the Mitchell Athletic Center and Michael D. Eisner Center for the Performing Arts both offered at 10:30am and 2:30pm
Admission interviews are available for high school seniors and second semester juniors
Special Audiences:
Also, feel free to prepare for your visit by reviewing our interactive campus map, local accommodations, and attractions in Granville and Columbus in the "Explore Our Campus" portion of our website.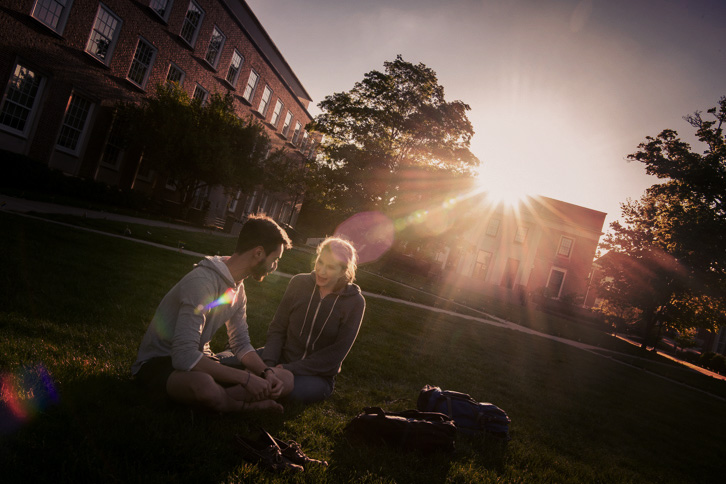 Contact Us
Admission
Mail
Admission
100 West College Street
Granville, OH 43023
Financial Aid
Mail
Financial Aid
100 West College Street
Granville, OH 43023