Denison prides itself on offering a culturally diverse environment for its students. International students comprise 16% of our student body. Our strong academic reputation attracts talented students from nearly all U.S. states and more than 50 countries, so our students interact with people of many different faiths and cultural backgrounds.
We Make It Easy!
Our admission policies reflect our commitment to providing equal access to a phenomenal Denison education:
Test-optional
admission
Denison applicants have not been required to submit ACT or SAT scores since 2008. If you choose to be a test-optional admission candidate, simply select that option on your application, and we will focus on all the other things that make you great.
No fee to apply for admission
Proof that the phrase "Nothing good in life is free" is pure fallacy. Put that money toward your phone bill or something much more fun than app fees.
No supplemental essay required
That's us helping you find time to rewatch a few episodes of The Office for the 100th time—or is that just us?
International (anyone who is not a citizen or permanent resident of the United States) first-year students interested in Denison must submit an application through the Common Application or the Coalition Application. Don't stress, there is no difference in how we evaluate application types.
---
Admission Rounds & Deadlines
For first-year applicants, we have early decision and regular decision.
- Early Decision 1: November 15
- Early Decision 2: January 15
- Regular Decision: January 15
Transfer applicant? Deadlines are a little different. Learn More »
Regardless of when an admission decision is released, all admission decisions become final and official on April 1. Any appeals must be submitted prior to April 1.
What is Early Decision?
Early decision is a great option for students who know Denison is their first choice college. It is binding, meaning that students admitted in an early decision round are committed to enroll at Denison and must withdraw any applications from other institutions.
A higher percentage of students are admitted through our early decision rounds, and ED applicants typically receive their admission decisions within a few weeks after the application deadline, where RD students receive decisions by late-March.
---
International Admission Application 101
In evaluating your application to Denison, we take a number of things into consideration about you as an individual. We are seeking students who have demonstrated a seriousness toward their academic life and who, in addition, would bring a variety of interests, characteristics, and personal qualities to our dynamic campus community.
What We'll Need From You
Common Application or Coalition Application (required): Once you submit your application, you will be emailed a confirmation that includes login information for your online portal (where you can keep track of your other application materials). A personal essay is included in this application.
English Proficiency Demonstration (required): All international applicants must demonstrate adequate English proficiency to qualify for admission. Considerations include, but are not limited to, the following: English as the primary language of school instruction; English as the first/native language; TOEFL iBT or TOEFL Essentials; IELTS; Duolingo English Test (DET)+; SAT Reading; ACT English Language Arts; and an admission interview. English proficiency waivers are considered on a case-by-case basis after a student applies for admission.
Denison University Certification of Finances (required): All international applicants are required to submit this form.
Early Decision Agreement (only required for early decision applicants): This is a binding contract signed by you, a parent/guardian, and your high school counselor confirms as an early decision applicant that if admitted, you will enroll at Denison and withdraw any other applications.
Interview (recommended): An interview is not required for admission consideration, but we do encourage applicants to complete one as an interview can provide a more personal element to your application. Interviews happen in a number of ways.
Learn More »
ACT/SAT Scores (optional): Denison is test-optional. Test scores can be submitted directly from a testing agency, through official high school transcripts, or test scores can be self-reported. Any test scores submitted will be superscored.
Arts Supplement (optional): Students who have an interest in cinema, creative writing, dance, music, studio art, or theatre may submit supplementary arts materials for faculty evaluation. If submitted, students will be eligible to receive a departmental scholarship. This is done through the Denison Applicant Portal, which is available once the Common or Coalition Application has been submitted.
What We'll Need from Others
Counselor Recommendation & School Report (required): Your counselor will submit these directly to us. If you do not have a counselor at your school, you may ask a teacher or another school official to do so instead.
High School Transcript (required): Your counselor must send us a copy of your official transcript. We will use this to recalculate your GPA and evaluate your academic performance and course selection.
Teacher Evaluation (required): At least one teacher of a core course must submit a teacher evaluation form for you. You can invite your teachers to do this online, which is how they will submit the evaluation to us.
Frequently Asked Questions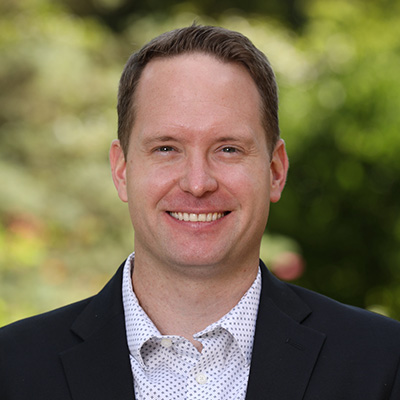 Senior Associate Director of Admission
Coordinator of International Admission
Territories:
Asia, Canada, Caribbean, Central America, Mexico, Middle East, South America, United Kingdom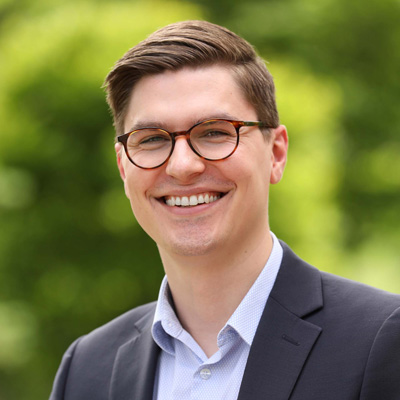 Senior Assistant Director of Admission
Territories:
Connecticut, Maine, Massachusetts, New Hampshire, New York (Upstate), Rhode Island, Vermont, Africa, Europe (except United Kingdom), Oceania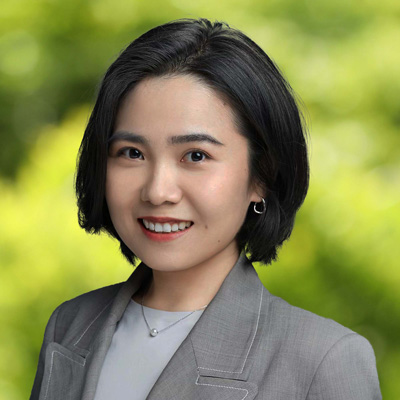 Assistant Director of Admission
---
All offers of admission are conditional based on Denison's Conditions of Admission policy.
Denison University is committed to a policy of nondiscrimination in matters of admission, employment, and housing, and in access to and participation in its education programs, services, and activities. No person shall be discriminated against on the basis of race, national or ethnic origin, age, gender, sexual orientation, gender identity and expression, marital status, religion, creed, or disability.