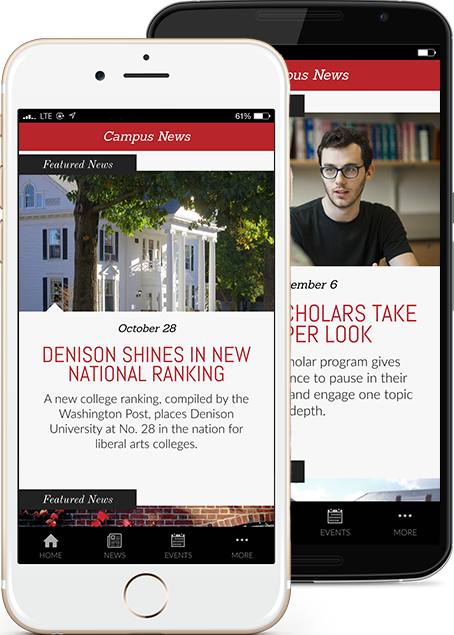 Download Denison University's mobile app!
Denison University's app features the latest campus news and upcoming events, along with scores, recaps, and schedules for Big Red Athletics. As part of installing the app, you also can enable push notifications, so that you'll be notified of all news updates.
The app is free to download and use. It's available through the App Store for Apple devices (iPad, iPhone) and Google Play for Android devices. Get it now!