Prepare for
Launch
Our four well-resourced centers focus on professional development and ensure that all students are supported as they plan for their futures.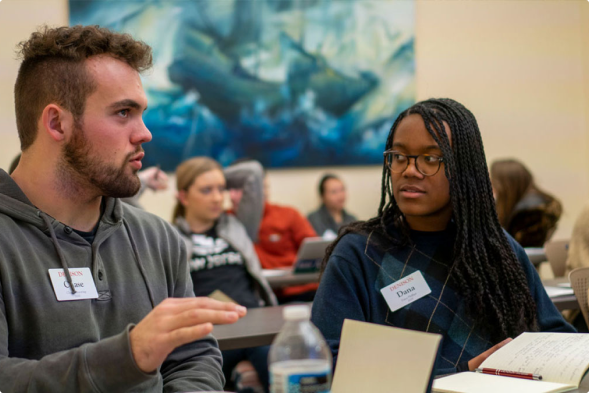 Build Career Foundations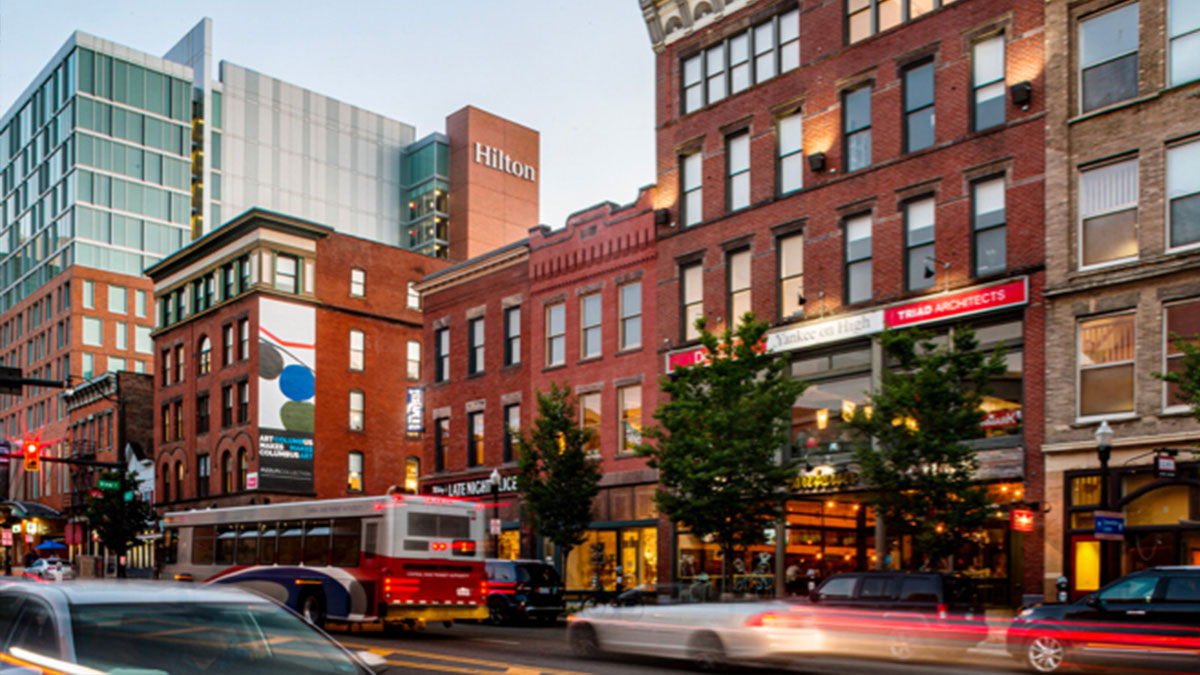 Upskill & Connect in Columbus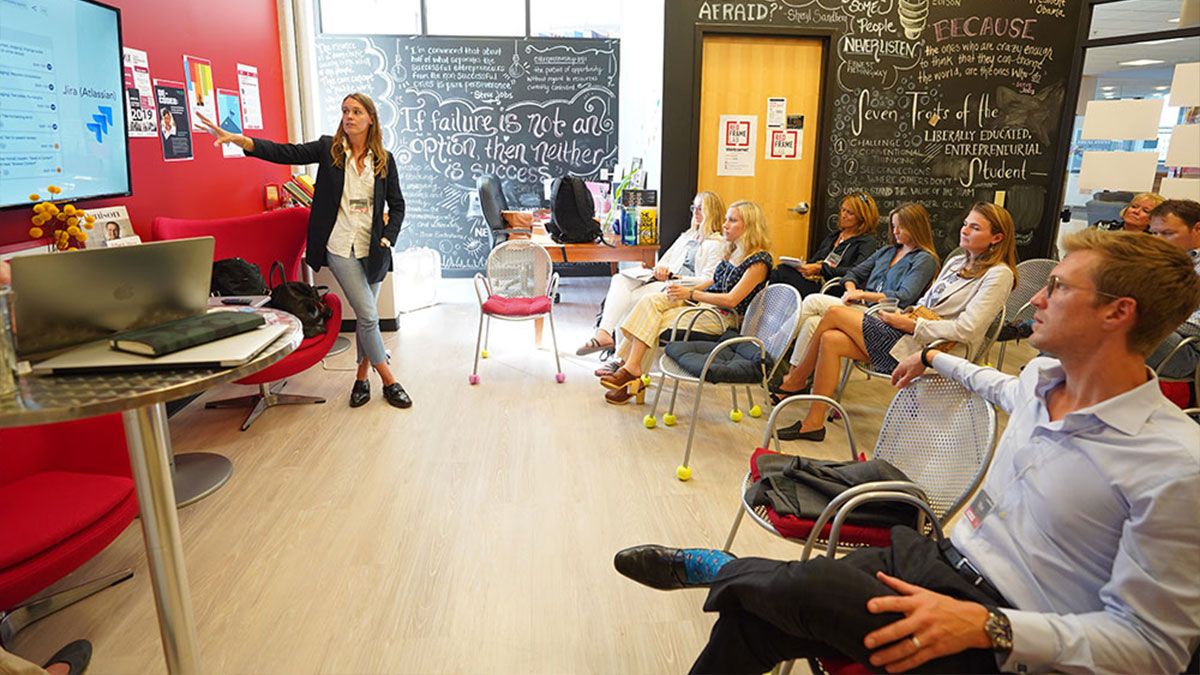 Develop an entrepreneurial mindset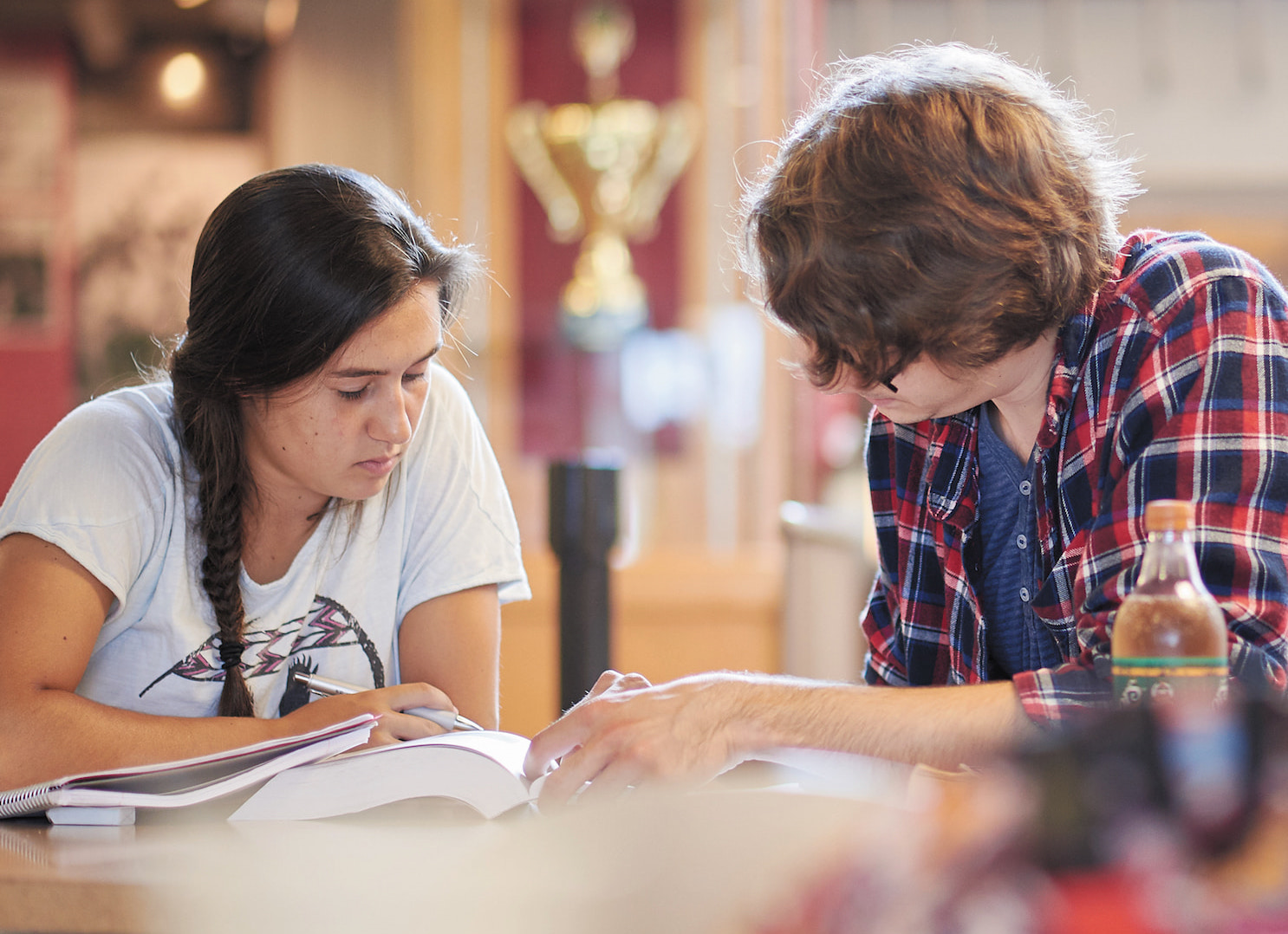 Explore Research & Fellowships
---
The
Denison

Advantage

Explore

You will build an understanding of the professional world and career opportunities. With our 16 career coaches, you will develop, test, and refine your career ambitions.

Experience

You will acquire a range of real-world experiences—from internships and research to one-on-one workshops with industry experts to hands-on consulting projects—that will build your resume before you even graduate.

Learn

For every field of study, your academic curriculum will complement the knowledge and skills employers seek. Our programs offer knowledge and in-demand skills that are critical to jobs now — and in the future.

Connect

You will be part of a network — peers, faculty, mentors, partner organizations, and alumni — that advances the next generation of Denisonians.
Alumni Share
Their Denison Experience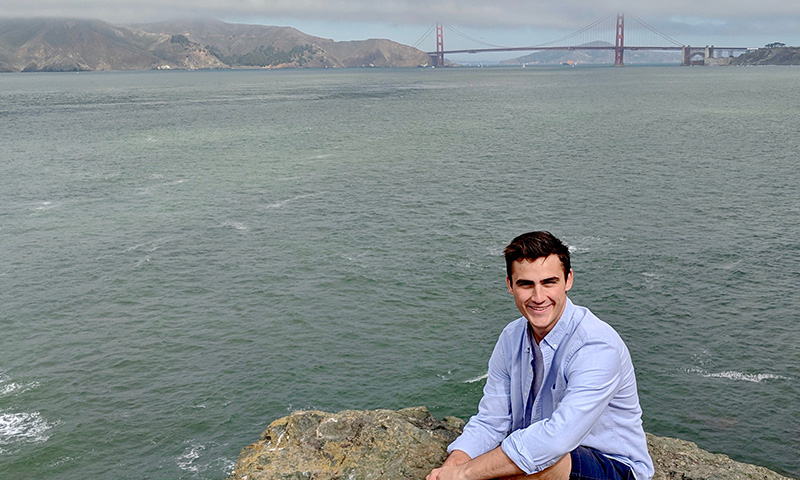 Bobby Craig '18
Class of 2018
Computer Science
Today I'm working for an innovative company on exciting projects with direct impact on the lives of real people. On a daily basis I'm interacting with a wide variety of people and am pushing myself to learn as much as possible in an unmistakably fast-paced and competitive field. While I'd love to take all of the credit for where I am today, my education and interactions at Denison have undoubtedly played a large part in my growth and have equipped me with the tools to be as successful as I can work to be.
Denison has given me incredible friends and connections all over the world. It's reinforced the value of humility, gratitude, and empathy in my life and has stressed the importance of curiosity, creativity, and an ethical mindset when approaching problems in the real world. Finally, and perhaps most importantly, Denison has encouraged me to explore a love for entrepreneurship and has primed me to act in America's crucible of innovation. These skills will be invaluable as I continue on in my life… no matter which direction the wind might take me.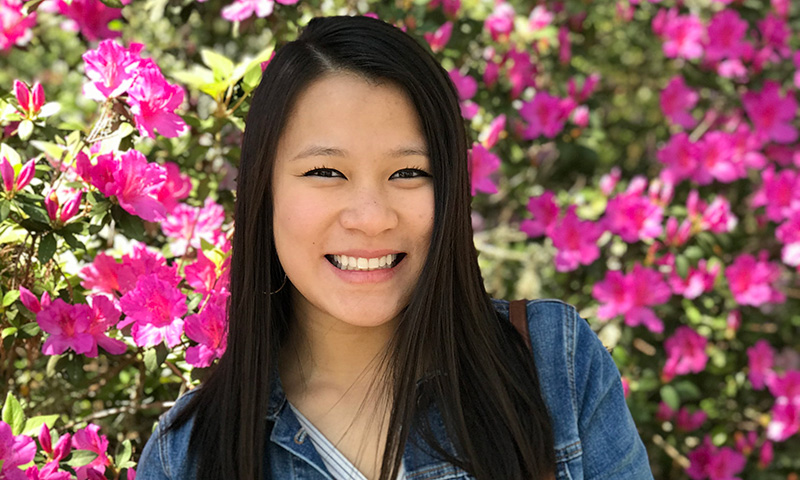 Liz Melfi '18
Class of 2018
Psychology
I am so thankful for the education I received both in and out of the classroom at Denison. In the classroom, I learned to be more comfortable with the process of learning. Studying new subjects can be intimidating, but the professors I had at Denison fostered supportive learning environments that gave me the confidence to explore and discuss unfamiliar topics with my peers. Now at my first job, I have much more to learn, but I am prepared to do so because of my Denison education.
Out of the classroom, my experiences were just as positive, especially when it came to mentorship and opportunities for community engagement. Denison professors make helping their students a priority, and the guidance I received from mine shaped my college experience and beyond. Similarly, the opportunities I had to work in local schools and hospitals throughout my time at Denison were not only enjoyable but also critical in helping me discover my professional interests and develop a sense of social responsibility. Now I am a research assistant at Nationwide Children's Hospital investigating how children with serious or chronic illnesses function socially and academically. Because of my Denison education, I now have the skills necessary to work in a field I love.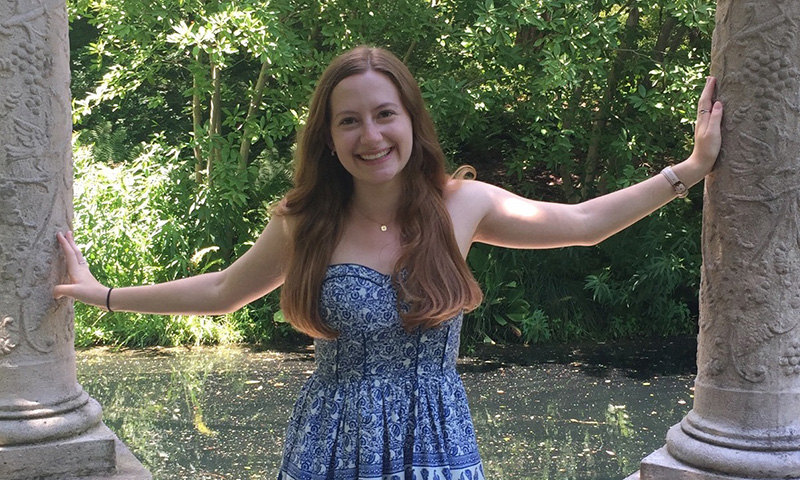 Kelsey Schwimmer '18
Class of 2018
Educational Studies & Psychology
My time at Denison was a transformative experience. I came into college quiet and reserved, unsure of what I wanted to do or who I wanted to be. I found friends and mentors who propelled me to work hard, try new things, and take risks. Not only did Denison provide a platform of support, it also offered invaluable opportunities through academics and extracurriculars, pushing me to grow and affect change within my community. Everyone at Denison is passionate and excited about something; every student, professor, and staff member wants to see one other succeed.
Through my involvements across campus, I came to understand my own values and priorities. This led me to the University of Pennsylvania where I'm now enrolled in the Urban Teaching Apprenticeship Program, a Master's and teaching certification program serving students in the Philadelphia school system. My Denison classes and internships helped me discover the career I want to pursue in elementary education. My mentors at Denison helped shape who I am as a teacher and leader, and how I approach education as a means of empowerment.
Running student organizations, gaining experience in the field, and making deep connections across difference gave me confidence in my ability to listen to, work with, support, and uplift others. These skills have proven vital in working with children, parents, other teachers, and administrators. Most importantly, because of my experiences at Denison, I've grown into a caring, empathetic, and engaged citizen, not content to sit back and wait for things to happen but instead ready to use my own voice to create positive change. Teaching is my way of making this difference. I can honestly say that I wouldn't be where I am today if it weren't for Denison.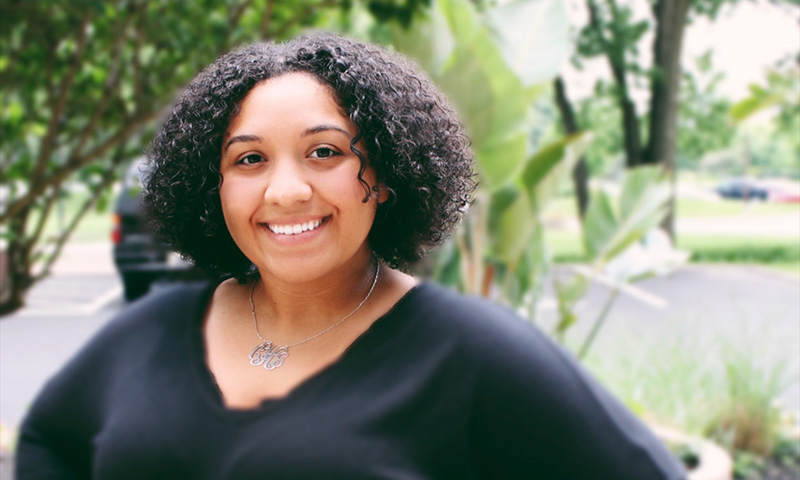 Caila Hendrickson '18
Class of 2018
Sociology and Anthropology
Choosing to attend Denison was singlehandedly the most fruitful and most important decision I've made thus far in my life. It dramatically changed the trajectory of my personal, educational, and professional development. I have not only four years of intense training, real world challenges, and exciting successes but a lifetime of friends, mentors, and a true community I can always come home to. First you experience it, then you go into the real world and you are it. You can feel it. It truly is the Denison difference.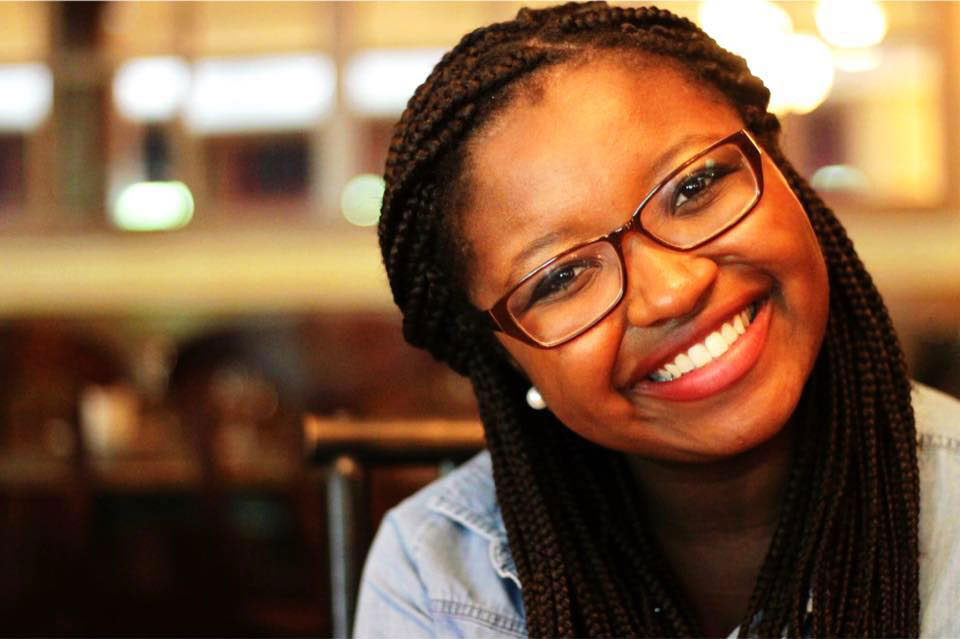 Vanessa Gibson '17
Class of 2017
Psychology
My Denison experience helped me become a more efficient communicator which is essential to my job in admissions at Purdue University. From presentations on research and constant engagement in the classroom, to assisting as a panelist and host in the Denison Admission Office, I learned how to effectively communicate with others. I am able to connect with students daily on a personal level about the college experience because I am able to reflect on the many opportunities Denison had to offer. Denison challenged me to think outside of the box and step outside of my comfort zone and I am so happy to have had the experiences that I did during my 4 years on the hill, because they helped shape me into the professional I am today.