Our students bring diverse talents, interests, backgrounds, and experiences to campus.
25
Minutes from Columbus, Ohio
Hundreds of Ways to Get Involved
Make this college your own. Opportunities to participate in co-curricular activities are everywhere here — arts, athletics, recreation, service to others beyond the campus, student organizations, and campus governance — the focus of student life is a concern for the whole person.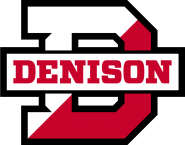 Academics and athletics complement each other, giving our student-athletes and those who pursue wellness activities a sense of perseverance, accomplishment, and drive. Athletic teams at Denison are consistently competitive on the conference and national levels.
Discover the Arts at Denison
Denison is a place where you can create, invent, design, perform, and write, no matter your major. Opportunities to enjoy and participate in the arts are everywhere.