Dialogue with Denison
Our Diversity Fly-In Program
At Denison, we know that our community is only as strong as it is broadly diverse. We are committed to making our hill a home where students from underrepresented backgrounds can thrive. We would like to engage with you in conversation about diversity and the multicultural student experience on our campus during our Dialogue with Denison weekend fly-in event on November 2-4.
During Dialogue with Denison, participating students will engage in an extensive diversity workshop program with currently enrolled Denison students, professors, and staff members. This experience includes discussion about a variety of topics in small groups, along with opportunities to learn about Denison's cultural affinity groups, as well as academic and social resources. Following the diversity workshop, attendees will be able to interview with an admission representative. Finally, they will join other prospective students during the November Prospective Student Overnight Event to learn more about Denison at large.
Students who are selected to participate in Dialogue with Denison will receive fully-funded (flight, bus fare, mileage) round trip transportation to campus, and will be hosted on campus by a current student for two nights.
The 2019 application has closed, but check back for 2020 details.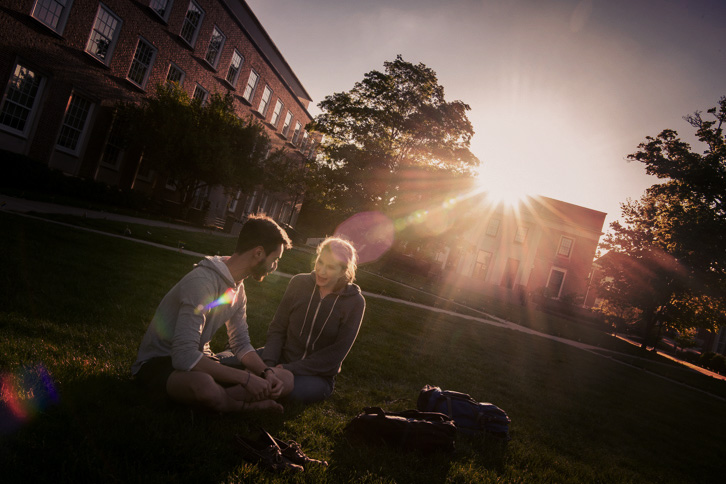 Contact Us
Admission
Mail
Admission
100 West College Street
Granville, OH 43023
Financial Aid
Mail
Financial Aid
100 West College Street
Granville, OH 43023