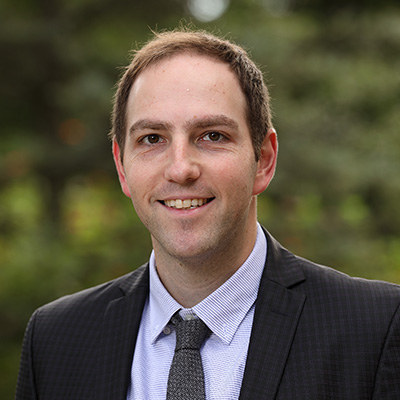 Corey
Efron
Assistant Director, Fellowships
Biography
The Lisska Center is pleased to introduce Dr. Corey B. Efron, the new Assistant Director of Fellowships. He has been working with applicants for prestigious national awards since 2017. Before joining Denison's Lisska Center, Dr. Efron advised fellowship applicants at The Ohio State University. An active member of the National Association of Fellowship Advisors, he serves on the membership committee, helping minority-serving institutions and community colleges develop fellowship advising programs, welcoming new members, and developing programming for existing members.
Dr. Efron holds a PhD in English with a concentration in narrative theory from The Ohio State University. He has taught courses in writing, literature, film, and digital media composition. His approach to fellowship advising is informed by his belief, rooted in his educational experiences, that students should learn from the fellowship application process, and they should think creatively about effectively telling their stories and selling themselves as applicants. At Denison, Dr. Efron will work with fellowship applicants on a range of national and international awards while developing a culture of fellowships on campus.
In his spare time, Dr. Efron trains to race Ironman distance triathlons. Having completed Ironmans, marathons, and 5k open water swims, he is always seeking ways to challenge himself. Give Dr. Efron a wave if you see him swimming at the Trumbull Aquatics Center, or biking and running around campus.
Degree(s)
B.A., Emerson College; M.A., State University of New York at Buffalo; Ph.D., The Ohio State University