Meet the 2019-2020 RED Corps Team!
Announcements & Updates
The RED (Research, Engagement & Design) Corps are a team of 12 students with a special mission — they take on projects to make a positive impact to the Denison campus.
RED Corps Fellows are focused on two major projects in Summer and Fall 2018: re-envisioning student wellness at Denison and re-imagining housing and residential communities.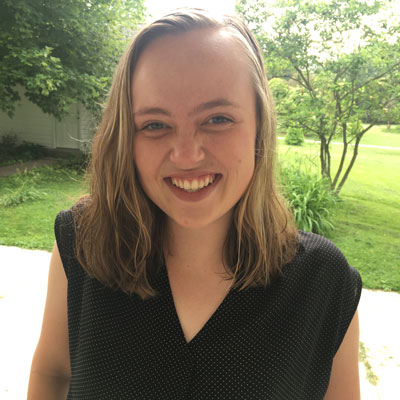 Kira Barr '20
Major: Global Commerce
Involvement: RED Corps Team Member, Denison Enterprises President, Denison Christian Community President, Global Commerce Student Organization Exec Member, Big Brothers Big Sisters Volunteer, Mortar Board Member, Academic Resource Center Tutor, First Aider
Hello! I'm Kira and I'm from Galena, Ohio. I just got back from studying the public health response to the Syrian refugee crisis abroad in Jordan. In my free time, you can find me grazing my pet goats (if I'm at home) or hosting painting parties on campus. I also love long walks and spending time with friends. I'm excited to engage the student body this year through my position with the RED Corps!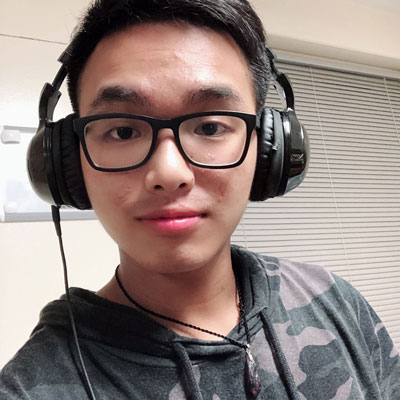 Ming Chen '21
Major: Data Analytics & Economics
Involvement: RED Corps Fellow, Data Analytics Club Vice President, Boxing Club, Former Paving The Way Orientation Ambassador
Hello Everyone! I'm Ming, and I'm from Chicago, Illinois. During my spare time, I like to play basketball and I also enjoy listening to music. I have three headphones/headsets: one for summer, one for winter, and one for during exercise. If you see a Chinese guy that always has his headphones on his neck, it will most likely be me. I spent my first and second year mainly on academic-related activities, which I have been a TA for two classes. Now, I want to dedicate myself to improving the Denison community through creating prototypes and gathering student input. I am looking forward to my junior year and to being part of RED Corps.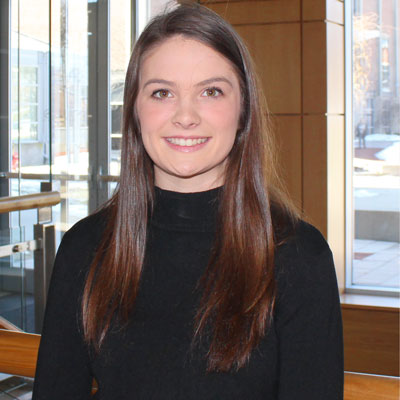 Lauren Danielson '20
Major: Data Analytics
Minor: Mathematics
Involvement: RED Corps Fellow, Women's Golf, Delta Gamma Sorority, Head Rho Gamma for Panhellenic Recruitment
Hey everyone! My name is Lauren Danielson and I am from Lake Orion, Michigan. You can usually find me at a whiteboard table in the library or at the golf course. In my spare time, I like hanging out with friends, listening to country music, or watching Grey's Anatomy. I am very excited to be a part of RED Corps and making an impact on campus!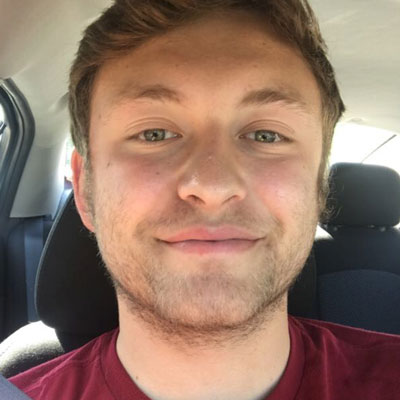 Brock Freeland '20
Major:Data Analytics
Minor:Mathematics
Involvement: Club Volleyball, RED Corps Member, Advising Circle Peer Advisor
Hey everybody. My name is Brock Freeland and I am from Marysville, Ohio. On campus you will usually find me hanging out with friends or studying at the library. No matter how busy I look, please come talk to me. I am always down to procrastinate. In my spare time I enjoy playing volleyball, watching YouTube videos, and debating literally any issue with my friends. This is my second year as a RED Corps member and I am very excited to continue to conduct research and engage the campus community. If you have any ideas, please don't be afraid to come talk to me about it.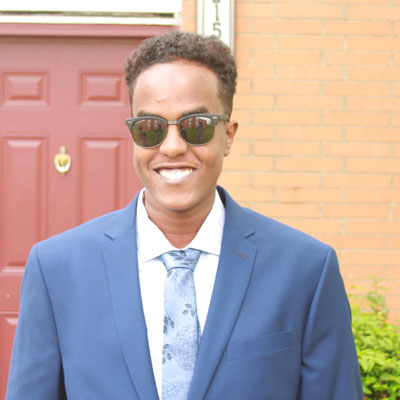 Farah Hersi '22
Major: History
Minor: French
Involvement: African Student Association, Black Student Union, Green Team, University Programming Council, and Denison Libraries
Hi everyone, my name is Farah. I was born in Gjøvik, Norway, but I grew up in Columbus, Ohio my entire life. I enjoy many activities such as gaming, sketching, writing and I am obsessed with reading. I spend hours reading about random historical events and international news so I can know more about the world. I joined RED Corps because I wanted to take part in contributing to the Denison community, a sentiment I hope I share with everyone. It's the little things that change the world.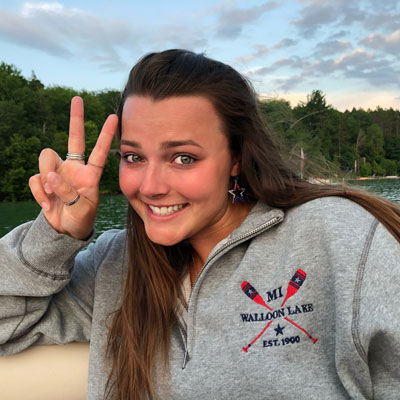 Sophie Hudson '21
Major: Communication
Minor: Studio Art
Involvement: RED Corps Fellow, Risk Management and Wellness chair for Tri Delta, Ski Club
Hi, I'm Sophie Hudson, a junior from Cincinnati, Ohio. On any day of the year, whether it's 4 degrees or 80, I can be seen wearing shorts and flops or one of my 13 pairs of Crocs (sometimes even ones that light up). I love traveling, being outdoors, all water sports, and classy gold-toe men's dress socks. This is my second year on RED Corps, and I'm excited to continue engaging with and learning from all of you on campus to help make Denison better. Please don't hesitate to come say hi or ask questions when you see me!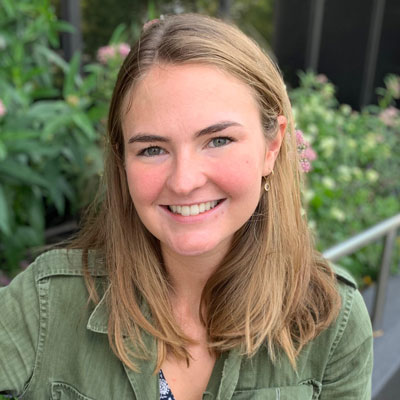 Sara Lichtenberg '20
Major: Environmental Studies, Sustainable Design Concentration
Minor: Spanish
Involvement: Environmental Studies Senior Fellow, RED Corps Fellow, ReDirect Student Fellow, Delta Gamma Sorority Director of Sisterhood
Hi! My name is Sara Lichtenberg and I am a senior from Hailey, Idaho, a small town surrounded by beautiful mountains. In my free time I enjoy going to art museums, drinking coffee with a nice book, making collages, running around Granville, writing letters, and checking my Slayter box to see if I have any new mail. I am excited to be a member of the RED Corps Team so I can do my part to make sure Denison is a great place to be for current and future students, just as it has been for me!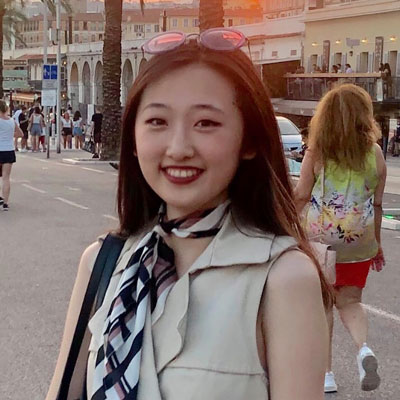 Stephanie (Chunxi) Liu '22
Major: Global Commerce and Communication
Minor: Economics
Involvement: RED Corps Fellow, Admission tour guide, Admission Ambassador, Admission Host, Global Commerce Student Organization Exec Member, Red Start Student Entrepreneur
Hi everyone! It's Stephanie. I'm from Shenyang, China. It's a 30-hour flight including layovers to the Columbus airport.(YEAH, It's very long!) I love traveling and experiencing new things! I am so excited about RED Corps so that I can gather student voice on big research questions! I'm very interested in entrepreneurship, so on campus, you might see me in the Red Frame Lab, since it's such a great co-working space and have amazing resources in design-thinking and entrepreneurship. Also, I love meeting new people, so if you see me on campus, say hi!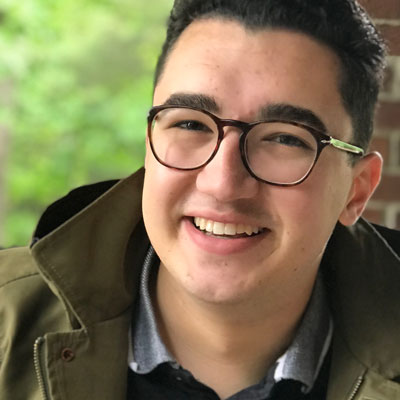 Kyle Mares '20
Major: Political Science
Minor: Art History
Involvement: RED Corps, Denison Democrats, Office of Alumni and Family Engagement
I'm thrilled to be a RED Corps fellow this year. I was born and raised in San Diego, California—no I can't surf and yes Ohio winters rattle me to my core. I enjoy traveling, cooking, and a broad array of sedentary activities. Currently, I'm watching Schitt's Creek and Peaky Blinders on Netflix, and my favorite movie is In Bruges. Denison is undergoing substantial change that will reshape the college for years to come; I hope you'll join us in conversations that contribute to building the future of Denison.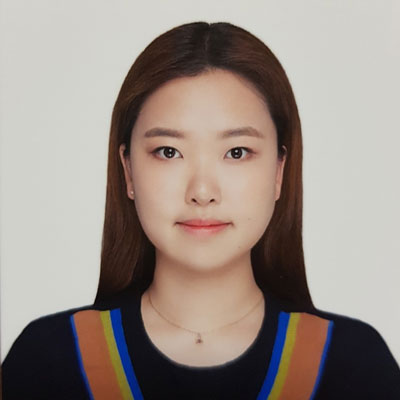 Sueshin (Sarah) Moon '22
Major: Philosophy, Politics, and Economics (PPE)
Minor: Spanish
Involvement: Denison Campus Governance Association (DCGA) Class Senator, Academic Resource Center (ARC) Philosophy Tutor, Pre-law society, Admission Host, Theatre Department Usher, RED Corps Fellow
Hi! I am Sarah, a sophomore all the way from Korea (yes, SOUTH!) In my first year, I was involved in a wide range of campus events and activities, from DCGA to clubs sports including Fencing and Zumba. Believe it or not, I have always wanted to be a part of RED Corps ever since I came to Denison because I like thinking and coming up with creative solutions! I am very very excited to bring my own experience and share different cultures and traditions from my home country with you all.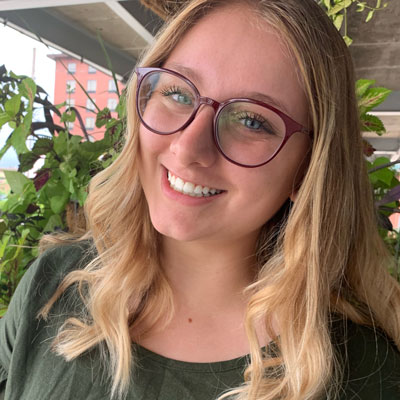 Hannah Morton '22
Major: Psychology
Involvement: RED Corps Team Member, Kappa Alpha Theta Panhellenic Assistant and Membership Development Committee Chair, Big Brother Big Sister of Licking County Volunteer, Hillel Board Member and DCGA (Student Government) Representative for Hillel
Hello! I'm Hannah and I'm from the suburbs of Pittsburgh, Pennsylvania. I have recently finished my summer research project I completed at Denison where I had an amazing opportunity to explore the research side of psychology. At home you will usually find me playing with my mini schnauzer Max or baking with my mom. Over breaks from school I enjoy traveling and exploring new cities with my family. I am so excited to have this opportunity to be part of the RED Corps team, and I cannot wait to see what we will accomplish.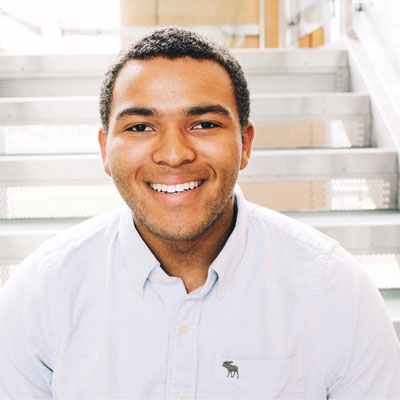 Matt Nowling '21
Majors: Political Science and Communication
Involvement: Denison Campus Governance Association- Class Senator, Denison Democrats, Admission Tour Guide and RED Corps Fellow
Hey, I'm Matt Nowling a junior from Columbus, Ohio. In my free time, I love watching random YouTube videos, organizing around issues that impact people's lives and eating tons of tacos. I'm passionate about learning the needs of people and then building coalitions to solve the issues of the day. I'm excited to be part of RED Corps again this year and work to feel the pulse of the student body regarding major campus projects./p>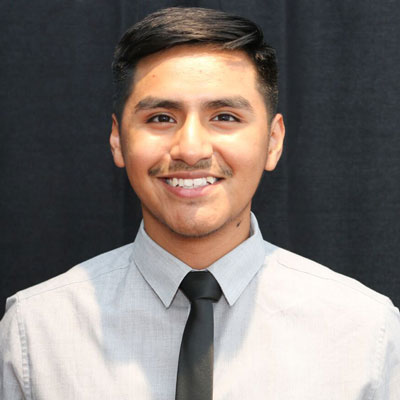 José Pelaez '22
Majors: History and Sociology
Involvement: RED Corps Fellow, La Fuerza Latina Vice-President, First-Generation Network, Habitat for Humanity
Hello everyone my name is José and I'm from Chicago, Illinois. I live in actual Chicago, not some suburb hours away from the city. I am a current sophomore double majoring in History and Sociology with a concentration in LACS. I enjoy keeping up with the MCU movies; however, I like the animated DCEU movies a lot more. I can literally go on a full discussion as to why animated DCEU movies are better. I am really excited to be part of RED Corps and work towards a better Denison experience for us and future Denisonians.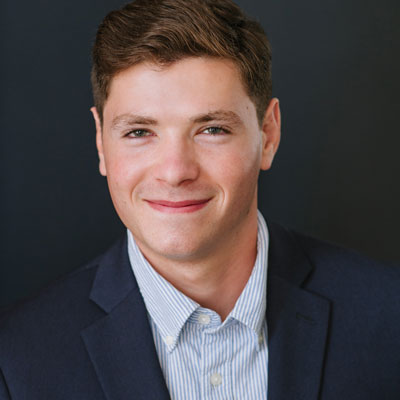 Allen Primack '21
Majors: Global Commerce and Financial Economics
Minor: Spanish, Latin American & Carribean Studies Concentration
Involvement: RED Corps Fellow, Global Commerce Student Organization Founder, Leadership Fellow, Community Advisor, Hillel Board Member, Peer Mentor, Student Philanthropy Council
Hey Everyone! I'm Allen, and I'm from Milwaukee, Wisconsin. I love where I'm from, laughing, sports, learning new things, and building new connections. I've had a great time at Denison thus far and have strived to make a positive impact on campus through my involvement while building meaningful connections along the way. There are so many amazing opportunities here on the Hill! I'm thrilled to be able to serve the Denison community through my role as a RED CORPS fellow this year. Feel free to reach out to me about anything and I'd be happy to have a conversation with you!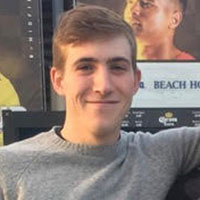 Matthew Rush '20
Major: Political Science
Minor: Organizational Studies
Involvement: RED Corps, Men's Soccer, June O International Coordinator, Peer Advisor, LeaderShape Fellow, Student Philanthropy Council, Senior Class Gift Committee, Mitchell Center Rec Services employee.
Hey everyone, I'm Matt Rush, a senior from South Bend, Indiana (nope, not a Notre Dame football fan). I have a 130 lb Bernese Mountain dog who comes to some Men's Soccer matches so look for him down by the field! You can usually find me in Slayter or Mitchell (or an empty classroom in Knapp if I'm under a deadline) so please say hello so we can talk about how we can continue to improve our home on the Hill.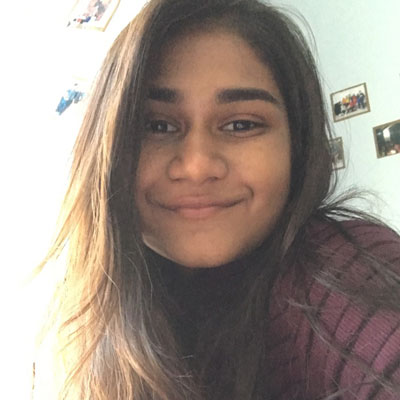 Aditi Singh '22
Major: Physics, with a concentration in Narrative Journalism
Involvement: ED Corps Team Member, Denison International Student Association (DISA), Globe_ups, Staff member for Pre-Orientation for Students coming from Abroad
Hi! I'm Aditi and I was born in India but moved around a bit and grew up in Kuala Lumpur, Malaysia for most of my life. Growing up in South-East Asia has been a great experience. We've got great food, great beaches and great weather for the perfect afternoon nap. I really enjoy going on runs, listening to unnecessarily loud music, watching anything with Trevor Noah and re-watching TV shows only for the 20th time. I'm looking forward to being a part of the RED Corps Team and learning from the people around me. I really enjoy meeting and getting to know more people and I'm excited for our upcoming year!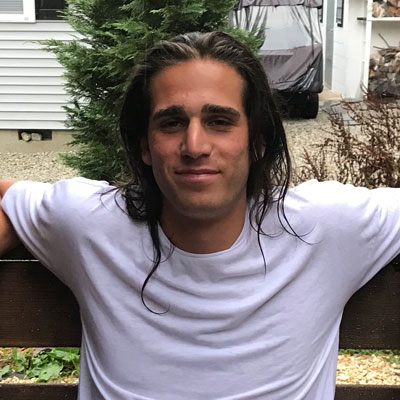 Coby Strell '21
Majors: PPE and French
Involvement: Community Advisor, Denison Hillel Shabbat Coordinator, Club Basketballer, and RED Corps Fellow./p>
My name is Coby Strell and I am from the most underrated state, some people may know it as the armpit of America but I know it as home… or New Jersey. More specifically I am from Hoboken (yup… the Cake Boss, but I am more proud that Frank Sinatra came from our little city). My first year at Denison was a bit of a struggle, but my sophomore year I really developed a love for the community our school has to offer. My ideal day would involve going for a quick swim, eating way too much food at Big Apple, learning French and Philosophy, playing basketball, building some community in Beaver Hall, cheffing it up with Hillel and spending time with my friends. If you see me around please say hi! I love meeting new people and seeing what they are passionate about. If you ever have ideas about how to build a stronger community at Denison please let me know!
Posted Date
Thursday, August 15, 2019