Mathematics
Mathematics is fundamentally a creative process. We study the abstract, searching for similar patterns across seemingly different settings, then strive to communicate those patterns precisely.
Mathematics majors can choose a Mathematics degree or a degree in Applied Mathematics*.
*Pending approval of the Higher Learning Commission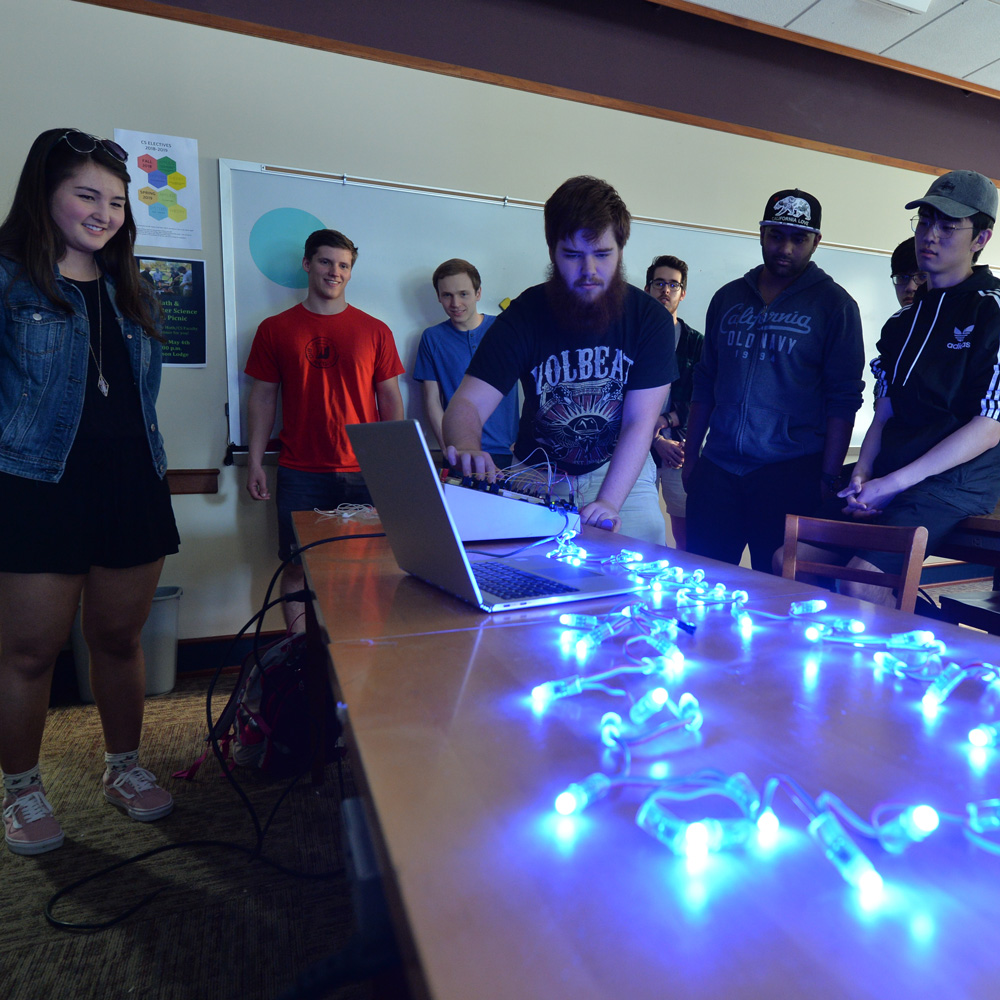 The Denison Multiplier Effect:
Get your degree in mathematics or applied mathematics. You can learn mathematical theory & apply it to real-world problems.
Spotlights