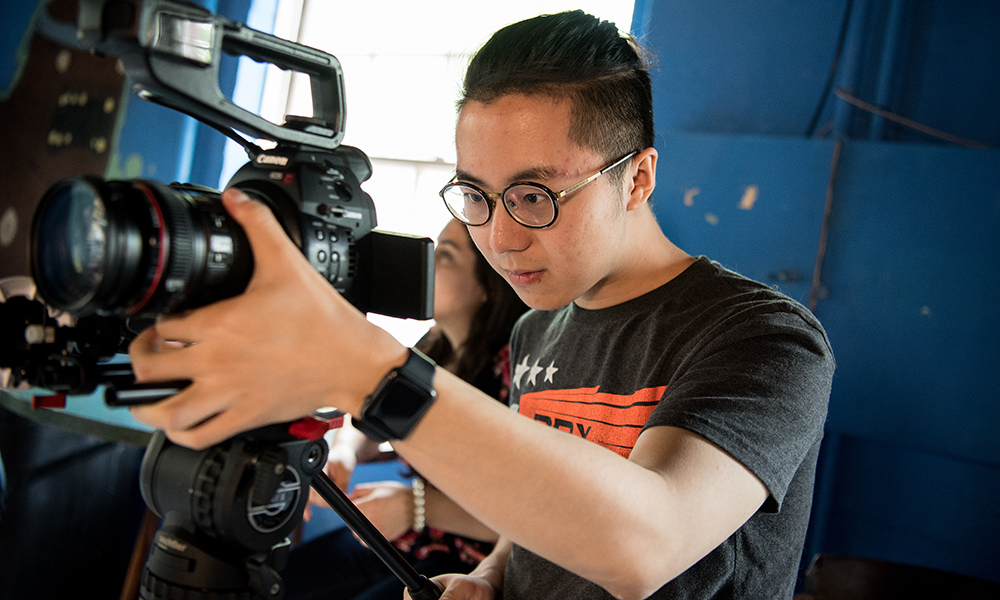 Cinema
In Denison's Cinema program, the student is the filmmaker. Our courses integrate film and digital production with the study of cinema history, aesthetics, and theory. Cinema majors shoot and complete at least seven films as part of the core classes, and often many more through elective courses, gaining a working knowledge of the principles of production in connection with an understanding of cinema as an art form.

Jonathan Walley
,
Associate Professor, Chair of Cinema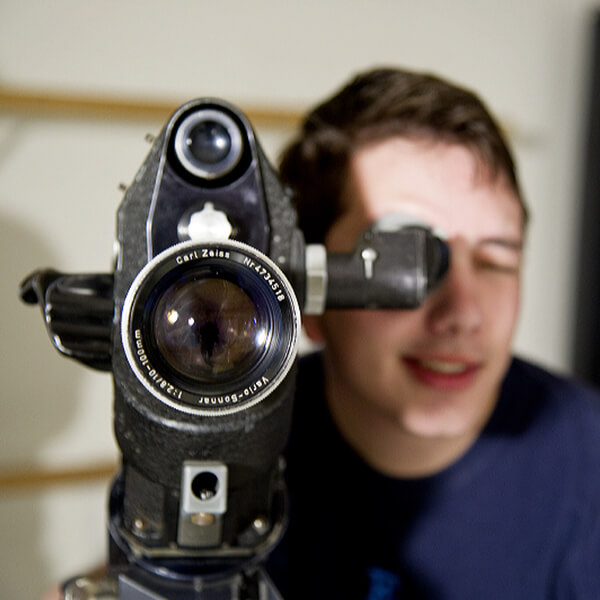 Considering Film Production?
Start Here.
Our students have access to 32 digital cameras, 13 16mm-film cameras, more than 100 lenses, 100+ lights, and much more professional gear for their productions.