Cinema
The major in Cinema is designed for the serious student who is interested in the history, theory, and production of film and video as art forms. Students learn the process of producing creative works of cinema utilizing both film and digital equipment. The goals of the major are to provide students with a working knowledge of the principles of production in connection with an understanding of Cinema as an art form.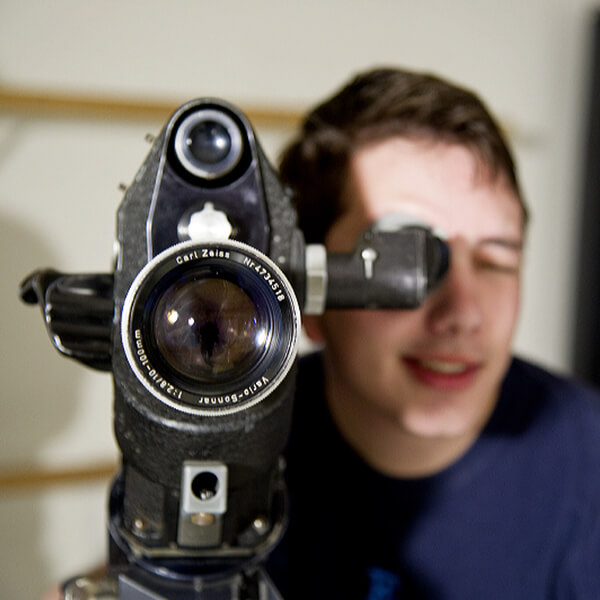 Considering Film Production?
Start Here.
Our students have access to 32 digital cameras, 13 16mm-film cameras, more than 100 lenses, 100+ lights, and much more professional gear for their productions.
Spotlights