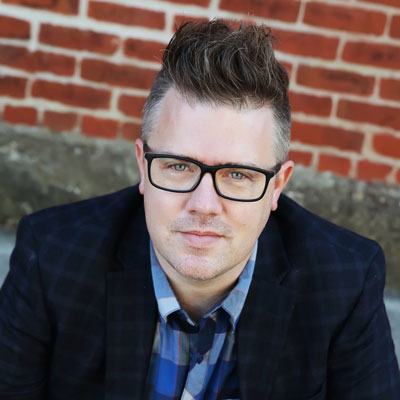 Jonathan
Walley
Associate Professor
Chair of Cinema
Biography
Jonathan Walley is a film scholar specializing in avant-garde or experimental film, a form of cinema radically opposed to the aesthetics and politics of mainstream cinema, and more closely aligned with avant-garde and modern art than traditional filmmaking. His research on this subject has appeared in October, The Journal of Aesthetics and Art Criticism, The Moving Image Review and Art Journal, Millennium Film Journal, World Picture Journal, Senses of Cinema, INCITE! Journal of Experimental Media, Cinematograph, The Velvet Light Trap, and in numerous collections of scholarly writing on cinema and art.
The primary focus of his research has been "expanded cinema," which refers to moving image works that radically alter or abandon the familiar materials, forms, and spaces of conventional filmmaking. These include film and video installation, live performances using film projection, and moving image works that cross boundaries between cinema and other art forms. His book on the subject, Cinema Expanded: Avant-Garde Film in the Age of Intermedia, was published in 2020 by Oxford University Press. It was named a 2021 CHOICE Reviews Outstanding Academic Title, and was a finalist for the 2021 Kraszna-Krausz Moving Image Book Award, the UK's leading prize for books published in the fields of photography and the moving image, recognizing "original, innovative and rigorous books about film and cinema."
His current research is on the concept of the sublime, and the ways in which experimental moving image works might uniquely elicit or evoke the sublime. A related line of new research involves the idea of a "non-anthropocentric" or "post-humanist" moving image aesthetic, in which human intention, artistic personality, and ego are de-emphasized in favor of an approach to film and video making that embraces automaticity and contingency.
Dr. Walley teaches courses in cinema studies, including Film Aesthetics and Analysis, History of Cinema, Theory of Cinema, and seminars in avant-garde/experimental cinema, the horror film, and advanced topics in film aesthetics, among others. He has also taught courses in 16mm filmmaking and screenwriting.
Dr. Walley's other interests include the history of film aesthetics, the horror film, philosophies of cinema's ontology, the critical and theoretical discourses of filmmakers as artists, the effects of technological changes on film production and cinematic visual style, and the psychology of cinematic perception.
Degree(s)
B.A., Bard College; M.A., Ph.D., University of Wisconsin, Madison