Service Orientation
To allow for maximum move-in safety and flexibility, we have elected not to hold our in-person Pre-Orientation programs this August (Art, Canoeing, Mindfulness, Paving the Way, Outdoor, and Service).
While we love these programs, we feel the most important thing we can do is to focus on directly supporting your transition to campus and classes in the fall, and we are dedicating our energy fully to that. We are exploring other small-group experiences that better fit this complex year.
The Denison Service Orientation (DSO) is an intense direct-service experience designed to help incoming students adjust to college, build strong friendships, and realize the possibilities available to them at Denison.
Up to 28 members of the class of 2024 will travel to Washington D.C. for a service experience related to homelessness and hunger. During the program, participants will engage in leadership training, group building, issues education and direct service. Upper-class student leaders and faculty/staff leaders will provide guidance.
Service-Learning is an important area of emphasis at Denison University. Whether you have had previous service experience or not, the Denison Service Orientation (DSO) is a great way to begin your transition to life at Denison, making new friends within the rewarding context of community service. Participants in DSO must be willing to work cooperatively, join in group discussions and be actively involved in the work we'll be doing.
Here's what we'll do:
Explore and reflect upon homelessness, hunger, and other social issues.
Donate our time in direct service to agencies, shelters and food banks.
Enjoy group-building activities and participate in daily group and one-on-one conversations.
Eat, sleep, learn and play together as a cohesive group of service-oriented people.
Make a purposeful transition back to Denison.
Safety & Experience
To maintain the quality of this small group experience and to minimize the risks, we ask that you abide by the following policies: non-prescription drugs, alcohol, and tobacco are not permitted on the trip. In addition, please do not use MP3 players, portable radios, cell phones, or other electronic devices on the trip.
The Schedule
Participants will arrive at Denison on Sunday, August 16th, depart for Washington D.C. by bus on Monday, August 17th, and return to campus on Friday, August 21st in time to transition to the general August Orientation, beginning Sunday, August 23rd.
What Do I Need to Bring?
Participants will need to pack lightly. Include sandals and sneakers, summer clothing, sweatshirt, umbrella, pillow, light sleeping bag or single sheet and blanket, and a bath towel. Bring a lock to put on a locker if you want to store valuables at the site. We will stay in The Pilgrimage hostel downtown, cook our meals in a church kitchen, use the metro, and do a lot of walking. Participants will be sent a complete packing list with their acceptance packet in the summer.
Fees
The cost of DSO is $250. Pell Grant recipients who wish to participate may have their fees waived.
Additional Details
You will move into your fall dorm assignment upon arriving on campus. Athletes in some fall sports might not be able to participate in DSO because of early practices. Check with your coach and be sure to check your email over the summer for forms to complete and additional information.
For more information, contact: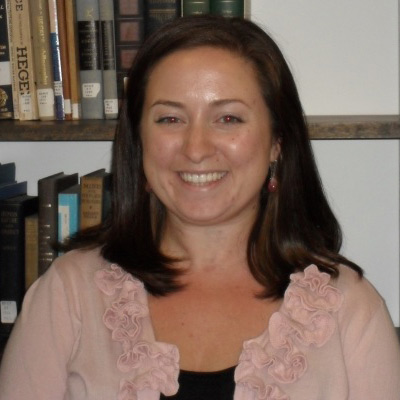 First-Year Program Coordinator
Staff
|
First-Year Program