Green Campus Organizations
At Denison, there are many students that are dedicated to upholding the values of a sustainable lifestyle.
There are many student-led organizations that work to promote different facets of responsible living both on campus and in the local community. The aims of these groups include greater awareness of local and global issues, environmental education initiatives, and experiential learning about organic farming practices.
Denison Sustainability Fellows
The Denison University Sustainability Fellows raise awareness about ecological issues, and encourage environmentally and socially responsible behavior on campus. Fellows educate their peers and the campus community about environmental and social justice issues in order to promote a positive environment and create a sense of shared responsibility.
Helping Hands, Garden of Hope
Helping Hands, Garden of Hope is a student organization that promotes urban gardening among youth. Funded by a grant from the city of Newark, Denison students work with girls who are mandated by Juvenile Court to do community service by helping to maintain the community garden. Their work includes planting, weeding and watering. They must also keep journals about the process of growth and their experiences at the garden.
A select number of Denison students are funded as summer interns to create curriculum that promotes organic gardening and healthy lifestyle choices for girls from the juvenile delinquent program. Harvesting takes place in the fall, and the food is distributed to a local food pantry. The winter months are spent planning for the next year and preparing start-up gardening kits for the residents surrounding the garden.
Denison University Environmental Advocates
The Denison University Environmental Advocates (formerly Green Team) was founded in 2006 by Environmental Studies students. The organization works to promote environmental awareness on campus, and meets weekly to discuss how to facilitate environmental consciousness and sustainable living at Denison. Activities include a Recyclable Fashion Show, Earth Day activism, and speakers from both the Denison faculty and national organizations. In addition, educational initiatives include making posters to spread awareness, creating a DU Green Guide to provide information on environmental topics and consumer choices, and various recycling and energy campaigns to involve the campus community.
The Denison University Recycling Program (D.U.R.P.), which was started in 1984 to raise awareness about recycling and provide recycling bins across campus, was folded into the Green Team in 2010. The two organizations now operate as one.
Denison Environmental Education & Mentoring Program
The Environmental Education and Mentorship Program is a student organization promoting children's appreciation of and curiosity about their surrounding natural environment. The group works in partnership with the Granville Recreation Commission to educate children through interactive learning. Activities include hiking, marking trails, exploring the native flora and fauna, and planting trees for Arbor Day at Spring Valley Nature Reserve.
People Endorsing Agricultural Sustainability
The mission of People Endorsing Agricultural Sustainability (PEAS) is to provide student opportunities for experiential education in agriculture and collaboration with local farmers, as well as to generate broader awareness of and advocacy for local food systems in the Denison and Granville communities.
Founded by two students in 2009, PEAS visits various local farms near Granville and throughout Ohio. In addition, PEAS is involved in the coordination, planning, and establishment of the Denison Community Garden, the Curtis Roof-Top Garden which supplies herbs to the dining halls, and the Bird's Haven CSA for students and faculty, among other yearly events.
In the future, PEAS is hoping to recruit more interested students, expand the Curtis Roof-Top Garden, and continue to spread awareness about where our food comes from and the necessity for sweeping changes in the national and global agricultural system.
Sustainability Professionals Initiative
Today's organizations, big and small, public and private, are being required to take responsibility for their impacts on the environment and on the social fabric of the communities in which they operate.
The Sustainability Professionals Initiative (SPI) is a unique program that will give students the practical skills that will help them land a job and be able to lead organizations to make positive social and environmental impacts. Open to all students, this program is designed to rapidly enhance understanding of sustainability issues and potential actions to help improve the environment and communities where we live.
Program Overview
The Sustainability Professionals Initiative is a program of Denison's Office of Sustainability and supported by the Austin E. Knowlton Center for Career Exploration and the Environmental Studies Program at Denison. Through internships, curricular studies, workshops and project management opportunities, students will learn to translate the sum of their academic and co-curricular experiences into marketable career skills in the field of sustainability. The SPI will help to align these experiences to clearly demonstrate proficiency with sustainability-related career skills.
In the program, students will be partnered with a mentor in their sustainability field of interest who will coach and advise them as they explore and engage in skill building and career related opportunities. These mentors will help students build a network of contacts and help with the overall development of sustainability-related knowledge.
What will students in the Sustainability Professional Initiative be doing?
Getting focused training in a number of important career building skills through a series of workshops including: grant-writing, website design, media relations, design thinking, project management, and meeting facilitation
Developing and implementing campus and community related sustainability projects
Serving as community ambassadors for sustainability
Interning with sustainability-related businesses and organizations
Building a portfolio of accomplishment and developing a sustainability-related resume
How do I participate?
To participate in the Sustainability Professionals Initiative or for more information, contact: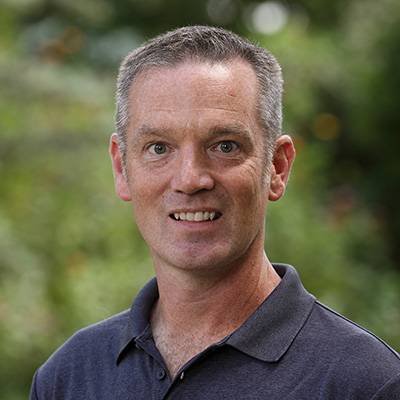 Director of Sustainability & Campus Improvement