Denison student recognized for voter turnout efforts
Recognition & Accolades
Hannah Wedepohl '23 has been named to the 2023 ALL IN Student Voting Honor Roll for her work to improve student voter registration, education, and turnout on campus.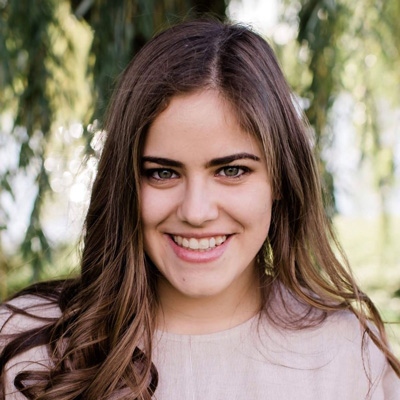 Wedepohl was one of 175 students selected nationwide and the first Denison student to receive the honor.
"This year's honorees played a crucial part in registering and empowering student voters ahead of last year's midterm elections, resulting in historic turnout among young voters," said Jennifer Domagal-Goldman, executive director of the ALL IN Campus Democracy Challenge. "These students organized voter registration drives, coordinated campus-wide voter engagement resources, and brought polling locations to their campuses."
Students from nearly 1,000 institutions have joined the program, in which they strive to strengthen civic learning, political engagement, and voter participation on their campuses.
Denison was recognized by the initiative in fall 2022 for its high rate of student-voting participation.
Wedepohl was honored in 2022 with a Newman Civic Fellowship, an award that cited her commitment to campus governance, voter education, and registration.