Our alumni success story.
Students come to college to learn how to be the architects of their lives. A Denison education expands our students' knowledge, opens their horizons, and tests and refines their aspirations. We unlock our students' potential and give them the skills, values, habits, networks, and experiences needed to launch into successful lives.
The Impact of a Denison Education
How are
Denisonians
doing after graduation?
After 6 Months

Six Months After Graduation

Within six months of graduation, 94% of the most recent graduating class were employed, in graduate school completing post-graduate service (Teach for America, Fulbright, Peace Corps, AmeriCorps, Lutheran Volunteer Corps, and City Year). These charts illustrate the outcomes for students in the three most recent graduating classes. Note that the data are based on especially strong reporting rates, making this a very strong representation of the early success of Denison alumni.

Denison students' acceptance rates into law and medical school are consistently better than the national average. (Percentage of applicants accepted, compared to the national average.)

A Denison education prepares students to compete for highly selective and prestigious international and national fellowships. These awards, including Fulbright U.S. Student Program awards, Gilman (for study abroad), Truman, Goldwater, and National Science Foundation scholarships, provide opportunities for Denison students and graduates to study and work abroad. The Lisska Center for Scholarly Engagement supports students in their applications for these awards.

Since 2012-13, Denison students and alumni have received 35 Fulbright U.S. Student Program awards, 19 National Science Foundation Graduate Research Fellowships, 13 Critical Language Scholarships, five DAAD Research Internships in Science and Engineering (RISE) in Germany, five Boren Scholarships/Fellowships for language study abroad, and one Beinecke Fellowship for graduate study.

Other prestigious awards won by Denison students include the Truman Scholarship, the Beinecke Scholarship, the Barry M. Goldwater Scholarship, the Boren Scholarship for International Study, the Critical Language Scholarship, National Science Foundation (NSF), Graduate Research Fellowships Program (GRFP), scholarships from the German Academic Exchange Service (DAAD), Humanity in Action, and the Udall Scholarship, as well as many other fellowships.

Since 2008, Denison has been a leader among small colleges producing the greatest numbers of Peace Corps Volunteers.

In addition, Denison graduates win prestigious and highly competitive positions with Teach For America, and consistently place at the top of our peer group in national rankings.

Outcomes by Academic Major

Note: The post-Denison outcomes provided reflect aggregate data for the classes of 2013, 2014, 2015, 2016, and 2017 collected within six months of graduation for each class. These data are collected between May and November for the graduating cohort.
After 5 Years

Five Years after Graduation

What impact does a Denison degree have from the perspective of alumni five years after graduation? This survey highlights the current professional status for alumni five years after graduation and all the ways in which the Denison experience positioned alumni to lead successful lives—personally, professionally, and civically—after college.

Professional Success of Denison Alumni

At the five-year mark since commencement, nearly all alumni (99%) are currently employed or in graduate school. Alumni indicating "other" typically referred to being in a period of professional transition, articulating upcoming plans for graduate school or forthcoming entrepreneurial or artistic endeavors.

Using survey responses and professional profiles (LinkedIn), data on current status are based on an 80% knowledge rate for the members of the Class of 2010, 2011, 2012, 2013, and 2014.

95%

 

of alumni report being in their desired field or position or on their way to achieving what they hope to accomplish professionally within five years of graduation. 
94%

 

of alumni are satisfied with how well Denison prepared them for professional success after college.
An overwhelming majority (88%) of respondents indicated that Denison contributed to their ability to lead a rich and fulfilling life—professionally, personally, and/or civically "quite a bit" or "very much."

Pursuit of Advanced Studies

Since graduating from Denison, 57% of alumni went on to pursue an advanced degree.

Source: Five-Year Out Alumni Survey (Class of 2010, 2011, 2012, 2013, 2014)
Response Rate: 42%

Types of Advanced Degrees Pursued By Alumni (of those Pursuing Advanced Degree)

Note: Master's includes various types of Master's Degrees including MA, MS, MPH, M.Arch, M.Div., M.Ed, MPP, MSW, etc. MD category also includes DO, DMD, DPT, DVM, and OD.

Graduate School

90%

90% of alumni report Denison prepared them very well for graduate school.

Interpersonal Relationships

86%

86% of alumni report Denison prepared them very well for interpersonal relationships.

Civic Engagement

70%

70% of alumni report Denison prepared them very well for civic engagement.

75% - Spent time volunteering/serving
67% - Been involved with your local community
64% - Led a group of people to accomplish a goal
31% - Served on a board or committee
11% - Participated in campaign work (for candidate/issue)

Mentorship

93%

Reflecting back on their time at Denison, 93% of alumni report having close relationships with faculty and staff and 50% report having a research experience with a faculty member.

Most alumni report that these experiences were critically important to their post-Denison success.

Co-Curricular Engagement

The majority of alumni report that their co-curricular involvement (those who participated in internships, off-campus study programs, student organizations, athletics, and/or leadership positions) significantly impacted their post-collegiate success.

Professional Skills

Our alumni overwhelmingly report that Denison significantly contributed to their ability to…

96% - Think critically and analytically
95% - Write clearly and effectively
89% - Work effectively in teams
91% - Speak clearly and effectively
Personal & Professional Success
Where has a Denison education taken our alumni?
We encourage students to explore and to take full advantage of the liberal arts. The very core of the liberal arts is that we prepare students to be successful in whatever profession they choose to pursue by providing them with skills in critical thinking, effective written and oral communication, leadership and civic engagement, and individual agency. Through these core outcomes, we prepare students to live and lead in a complex, global society.
Notable Alumni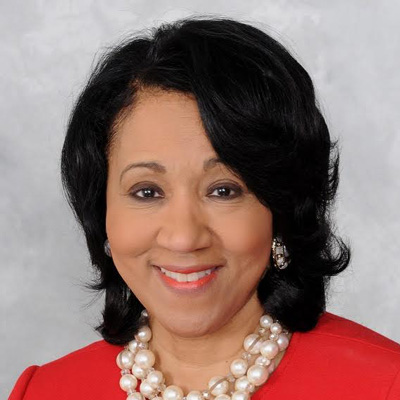 President, COBCO Enterprises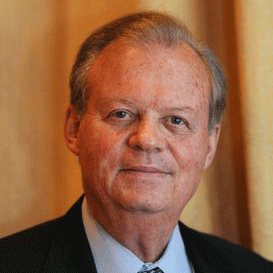 U.S. Ambassador to United Nations, former U.S. Congressman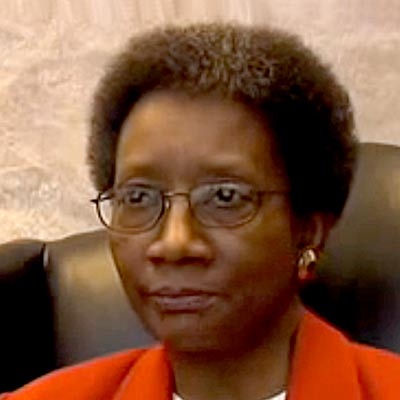 Research Scientist, Eli Lilly and Company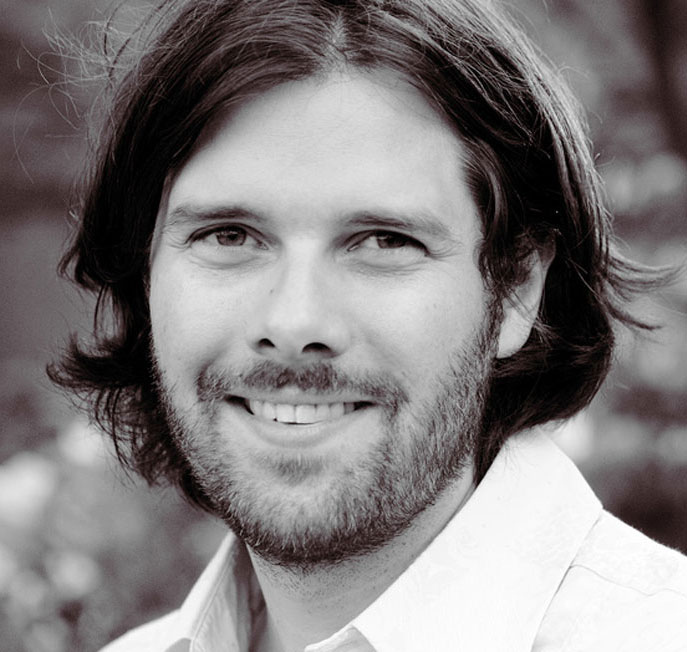 Award-winning screenwriter and film director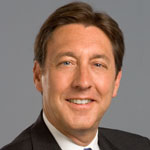 Former President, ESPN and ABC Sports
Alumni Reflections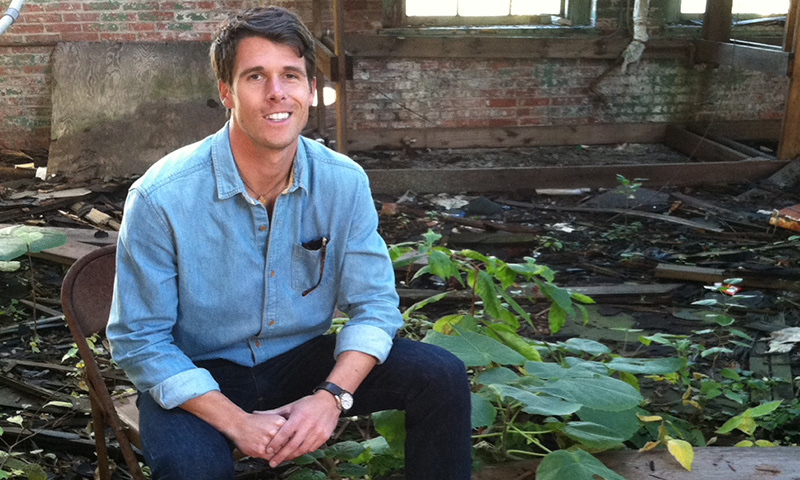 Bachelor's Degree from Denison
"Innovation occurs at the intersection of multidisciplinary minds. Denison is an environment that fosters these interactions and fuels a broader outlook to solving global issues."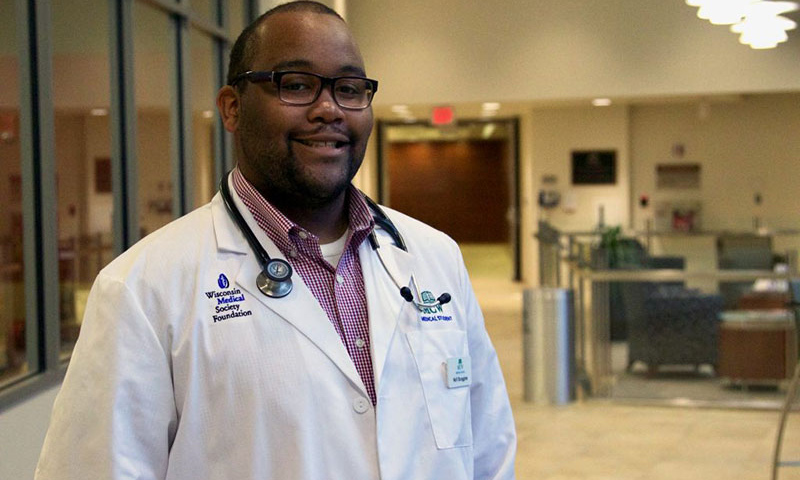 Bachelor's Degree from Denison
"Attending Denison University has been one of the best decisions I have made. At a most fundamental level, Denison has prepared me for the academic rigors of medical school. Beyond memorizing the facts, my professors taught me to actively engage and be critical of the material and to extrapolate information to real-life situations. These skills have allowed me to not only memorize the large content presented in medical school but also understand clinical implications to better serve my future patients. Second, Denison has increased my awareness of cultures and identities other than my own. I had the opportunity to experience other cultures, religious and political beliefs, and biases. These experiences along with the emphasis on community service at Denison have allowed me to be more civically engaged in my community during medical school and help advocate for medically-underserved people. Third, through classroom discussions, on-campus employment, and great mentorship from faculty and staff, I observed and was asked to display professionalism. Growing in these skills has been very beneficial as a medical student because I am always wearing the "white coat," whether in the classroom, clinics, or community. And last, Denison emphasizes building relationships like no other institution, which has allowed me to better connect with my peers and be conscious of engaging patients as human beings rather than as duties of the job. Overall, the relationships and skills I gained from attending Denison have benefited me in so many ways and will continue with me the rest of my life."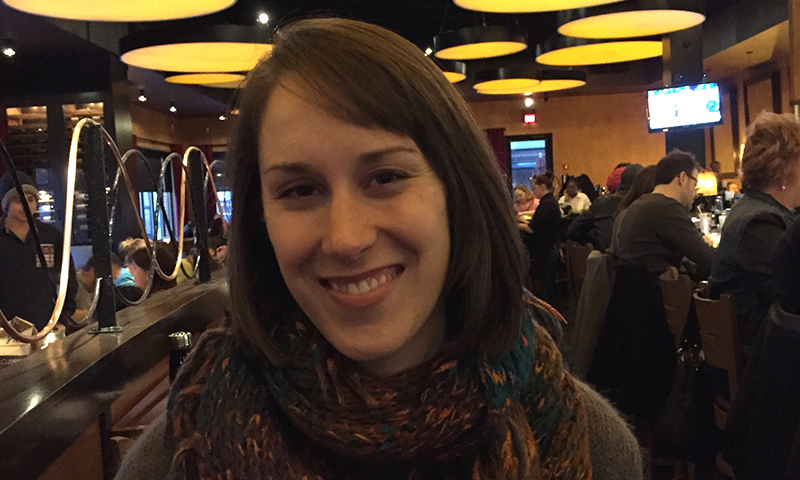 Bachelor's Degree from Denison
Associate Attorney, Friedman & Mirman Co. LPA
"My coursework at Denison heavily emphasized critical thinking, remaining objective when examining an issue, and clear communication. I can't think of anything that has been more valuable to me than just examining information with a critical eye. I can't read a news article or editorial without having 20 follow-up questions. That doesn't mean I necessarily dismiss the author's argument outright, but I try to look at it from all possible angles. Quite frankly, I think Denison has helped inoculate me against a lot of the vitriol that typifies our current media/political culture. I think that has made me a better citizen. If you're trying to look at an issue objectively, you can't get worked up into an emotional frenzy."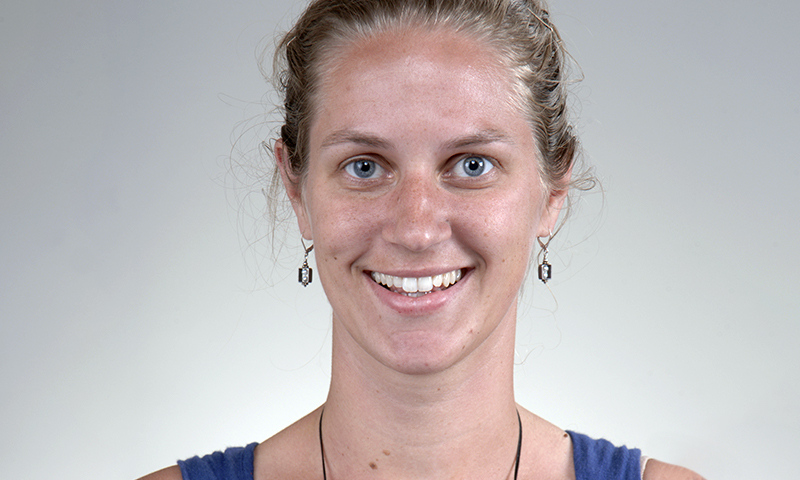 Bachelor's Degree from Denison
"Having the opportunity to participate in a wide variety of campus organizations provided me with a diverse set of experiences that helped prepare me for life after college. In addition, I would not have been able to undertake a French major—including a semester abroad—while still completing all of the pre-med requirements, without the advice and support of the staff and faculty at Denison."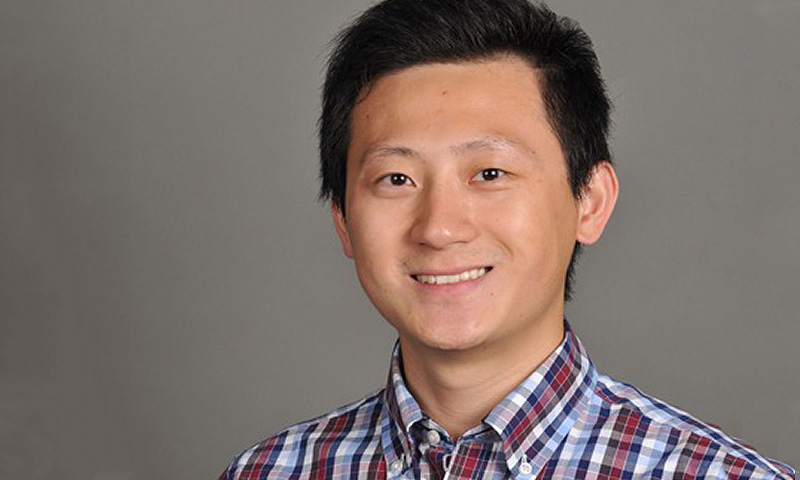 Bachelor's Degree from Denison
Economics, International Studies
Professional
"I believe my Denison experience has definitely prepared me well for my professional journey, especially in three aspects:
1. Never just say "I don't know." Say "I'll look into it" instead. In other words, attitude matters. In my first official job review, my boss told me that my attitude is my biggest asset. When tasked with something new or daunting, I said, "I don't know how to do it, but I'll look into it." My employer was a young entrepreneurial company. We were just launching a new open source CRM system. Nobody wanted or had the time to study the 600-page admin manual. So I said, "I'll look into it", and I finished reading the whole manual in a week and started practicing what I learned. When the company was looking to streamline our core business process, I built a new module with our CRM so that two teams can connect with each other seamlessly. I never knew I'd become an IT guy. It's my research experience at Denison that makes me more prepared to take on new challenges. Teaching myself new things from scratch is not daunting to me, because that's how I learned when doing research or taking research classes at Denison. It's just different subjects in professional life.
2. Work with people. I worked a lot and did a lot of extracurricular activities at Denison, most of which involved interacting with other people. I worked in groups with other students in some classes, with professors and peer researchers to complete semester-long research projects, and with fellow RAs and HRs when I was on the Residential Education staff. I learned a good team is so much more than the sum of all the individuals in it. So when I started my professional life, it's very comfortable for me to work with other people: co-workers, bosses, clients, or external contractors. This makes me very effective in leveraging bigger projects. Working well with people is very important because projects at work take more than one individual to complete. You have to work with other people to get it done. If you enjoy that and know how to make people work better as a team, then you are in a very good place. There are self-help books that teach you how to do better teamwork, but it's nowhere near the experiences I've had from the four years at Denison.
3. Follow your heart. After working full time for less than a year, I was offered partnership by my employer but decided to quit my job instead to start my own company. I saw a need and envisioned a better solution for communication and collaboration between companies engaging in international trade. They need something better than email to orchestrate the complicated processes to get their products across the ocean and borders. I think I came up with one such tool that could do just that. Staying longer with my previous company wouldn't necessarily help me in getting that tool built and tested, so I decided to quit my job and return to China to give it a try. I call this following my heart. When I was at Denison, I picked most of my classes following my heart; applied for jobs and clubs that interested me the most, and talked with great people who followed their heart and never regretted it. Those experiences turned out to be very influential in the way I think, behave, and treat people. So when I faced a tough decision, the Denison experience made the decision-making process much easier. So I followed my heart. In that sense, my Denison education supported my professional effectiveness."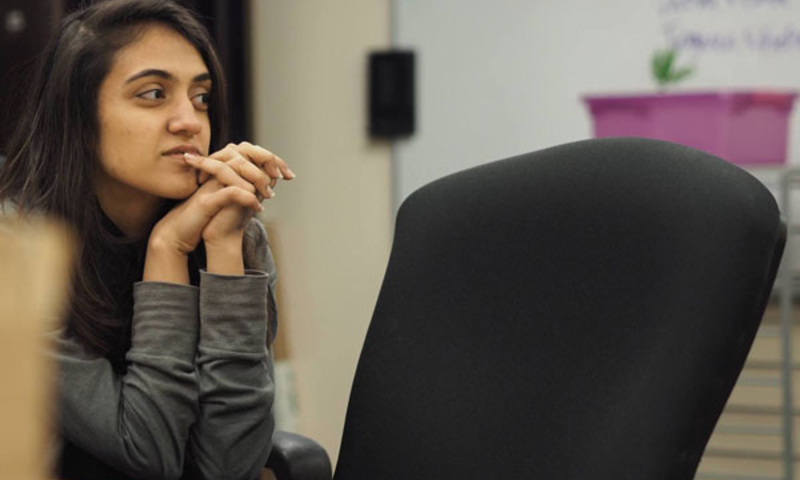 Bachelor's Degree from Denison
Philosophy, Politics, and Economics
"Who I am as a person today is tied, in no small part, to my time at Denison. My core values— justice, social responsibility, and a pursuit of knowledge— were all cultivated at Denison, and were similarly valued by my fellow Denisonians. The conversations I had at Denison instilled within me a sense of empathy that acknowledges the common humanity of individuals, which has been invaluable in divisive social climates.
The wealth of resources provided by Denison ensures that students are able to experience an extraordinary degree of personal, educational, and social growth. The kind of mentorship Denison offers is unparalleled, as is the caliber of its educators; I would not be pursuing my current educational goals if it weren't for the deep admiration I have for my professors and advisors, as well as the encouragement they provided.
The myriad of available options enables a "choose your own adventure" path of development, creating a diversity of thought, even within the same socio-political spheres. At Denison I had difficult, but necessary conversations about social divisions, economic differences, and mental health. However, I could still tap into a strong support system of peers and mentors, which empowered me to draw personal boundaries, acknowledge my limitations, and seek help, when needed."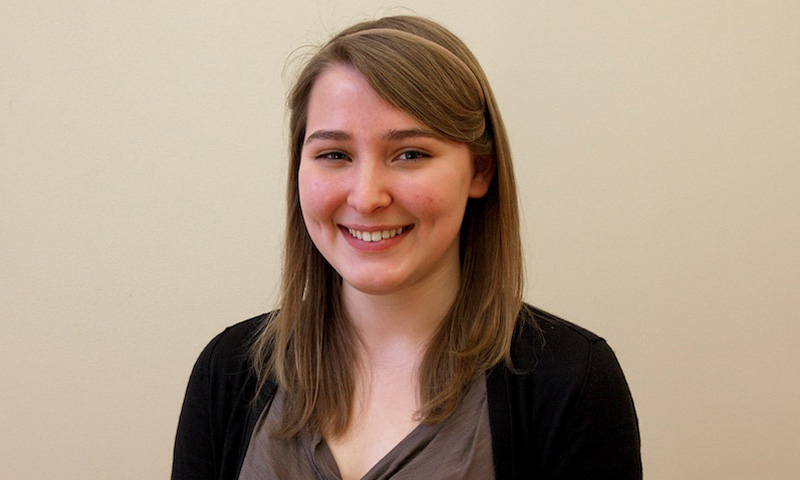 Bachelor's Degree from Denison
Web Content & Recruitment Manager, Greystone Healthcare Management
Professional
"Education at Denison is, in a word, sweeping. It's an education that covers such a wide-ranging variety of topics that I am never lost now that I have graduated into the 'real world', and one that sweeps you up with a thirst for knowledge and ideas. My Denison education promoted excellence in every category, and through the liberal arts motto and ideal I developed the functionality and organizational prowess needed to excel in all aspects beyond the hill. That thirst for knowledge has translated into a passion for learning, both in pursuing further education and in excelling in the work world. I have only been able to achieve and grow into a 'real adult' through the life skills gained at Denison. It is an irreplaceable experience to be exposed to such vibrant, vital and inspiring ideas as I found on the hill - an education that has made me who I am today.
Tangibly, Denison has given me the tools to make an impact. In my career, I have grown, developed and expanded my skills and reach within the company because of the tools I gained at Denison. My well-rounded educational background has allowed me to thrive on new projects, to step outside my comfort zone, and to impress others with my knowledge and skill base. Most impressive in my career has been the range of my skillset: at Denison I learned to write with flourish, to create print and electronic media that stands out, and to speak with conviction and passion – all with a Biology major."
Personal
"Denison taught me to be kinder, more considerate, and more selfless. College life was never about competition (despite friendly inter-Greek life or intramural sport rivalries) and as a person I have grown into someone who supports others instead of looking first to myself. Selflessness gained through the community service projects and groups I was a part of has informed my most basic human interactions, and I would never have become 'me' without my time at Denison."
Civic
"At Denison I was heavily involved in community service and was exposed to real world problems beyond myself and the Denison bubble. As a student, I took part in organizations such as Habitat for Humanity, seeking to end homelessness. As a 'real world' employee, I now sit on my company's Charitable Giving Committee, planning a Day of Service event with Habitat for Humanity and distributing a sizeable charity budget to worthwhile causes. I remain engaged with service through my Denison experiences – by continuing my commitment to giving back, I have enhanced my awareness and participation in the issues facing society today."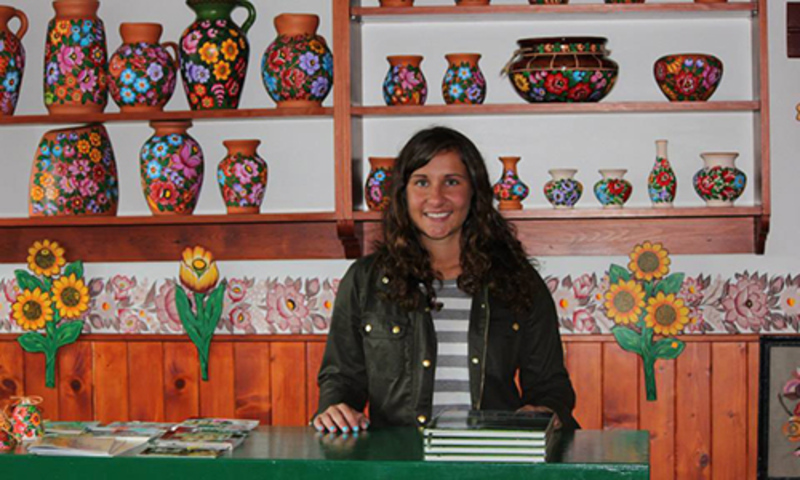 Bachelor's Degree from Denison
Economics and International Studies
Claims Analyst II, Nationwide Insurance
Coming to Denison I was undecided about what career path I wanted to pursue after college. The liberal arts experience allowed me to gain versatile experience that is transferable throughout many fields. Gaining valuable writing skills, presentation of research, and participation in various clubs and organizations prepared me to grow in the corporate world. My Denison connections and education ultimately helped me get a job with Columbus' biggest employer, Nationwide Insurance. My role as a Claims Analyst has allowed me to travel to other states and assess catastrophic losses after weather disasters and while in Columbus, I get to use the skills I obtained in my economics courses and analyze claims data as well as brainstorm with other associates on how we can improve our processes. Thanks to all my extracurricular involvement and collaborations with organizations on campus during my time at Denison, I am able to bring these skills to the conference room and contribute to Nationwide's growth and development.
---
Design Your Future
How does Denison prepare students for life after college?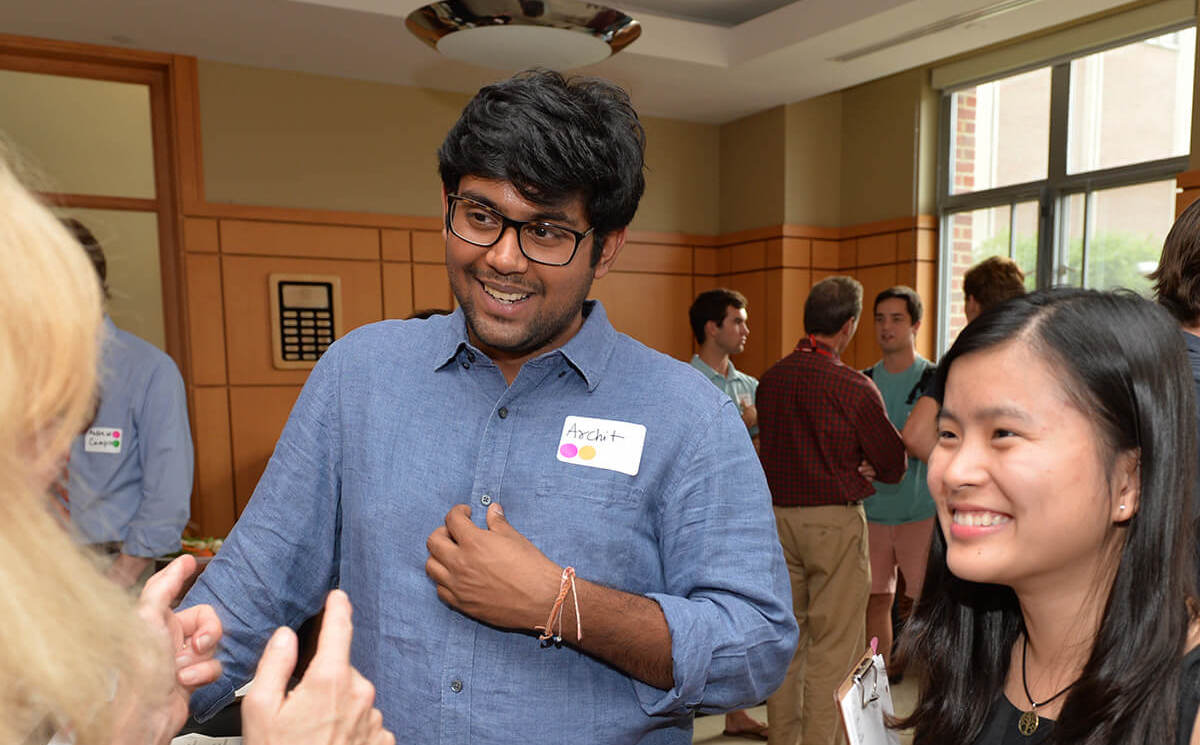 Starting with your first year on campus, and continuing five years after graduation, you'll learn to combine your academic knowledge, values, and habits with the career-oriented skills, networks and experiences you need to be the architect of your own life.
And you'll build the foundation of all of this, as you work with the Knowlton Center team, faculty, coaches and staff across Denison to help answer three pivotal questions:
What kind of life do I want to lead?
How do careers and professions fit into those lives?
How do I use my time in college to develop the skills, values, habits, experiences and networks to get started?
The Knowlton Center for Career Exploration
You can tap Knowlton Center resources for career exploration over the entire four years of your time at Denison, and for five years after graduation.
Denison Connecting
Denison Connecting adds the power of almost 40,000 alumni and friends to your career network, getting together at events around the world to network and learn from fellow alumni and industry experts.
Fellowships &
Off-Campus Study
Off-campus study opportunities and academic engagement & research further your experiences at Denison and beyond.
Featuring upcoming events and other opportunities for Denison alumni, parents, friends, students and faculty/staff to connect.
Skills of a Liberal Arts Education
Students indicated how their experience at Denison has contributed to skills, knowledge and personal development in ways that connect to our core student learning outcomes. (Sources: College Senior Survey 2018; National Survey of Student Engagement 2017; EBI Resident Survey 2014)
Interactive!
Use the interactive graph to the left to learn more about how students who responded felt about their Denison education.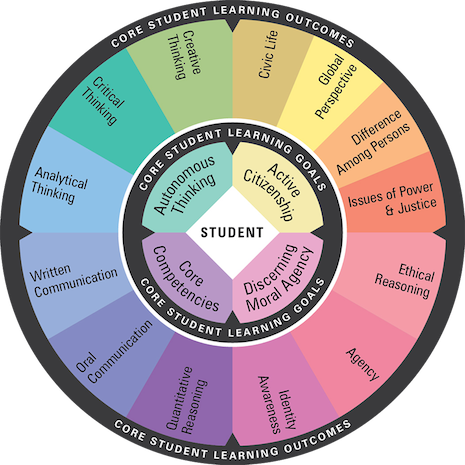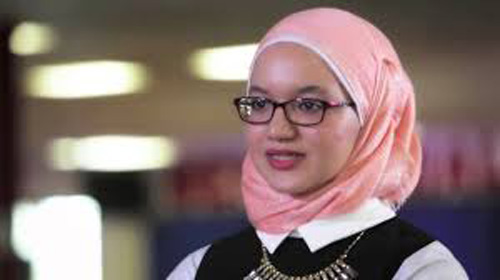 Denison students are highly engaged in the co-curriculum, and 75% of Denison seniors report having held a formal leadership role in a student organization, which is significantly higher than students at similar institutions.
The Denison curriculum places a high emphasis on students' ability to write well. Denison students reported writing significantly more than students at peer institutions (measured in number of pages).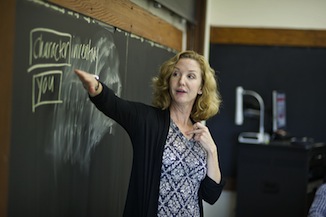 Denison professors are scholars in their fields but also are masters in the crafts of teaching and advising. Denison seniors rated the quality of their interactions with their faculty advisors significantly higher than students at other Carnegie institutions.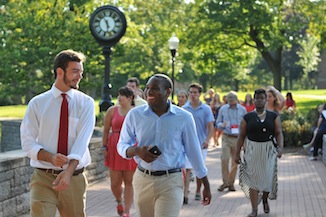 Denison is a pluralistic community. The Denison experience provides opportunity to dialogue and learn from others. Denison students report dialoguing with others who are different than them (in terms of race, economic background, and political views) significantly more often than students at similar institutions.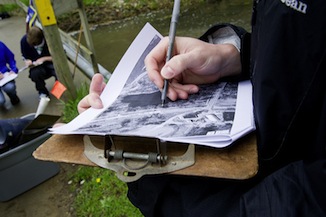 Denison students actively engage in the opportunities offered by Denison. In comparison to seniors at Carnegie institutions, Denison seniors were significantly more likely to have conducted research with faculty, completed an internship or field experience, or studied abroad.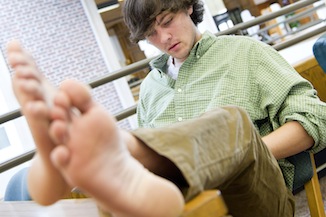 In comparison to seniors at other Carnegie institutions, Denison students were significantly more likely to say that their college experience contributed to knowledge, skills and personal development in: writing clearly and effectively, speaking clearly and effectively, and thinking critically and analytically.
A Rigorous
Curriculum
Denison provides an intellectually rigorous curriculum. Denison seniors were significantly more likely to report that their coursework emphasized higher-order thinking than seniors at similar institutions, which are represented here as the Carnegie classification. Specifically, Denison students were more likely to report:
Analyzing an idea, experience, or line of reasoning in depth by examining its parts.
Evaluating a point of view, decision, or information source.
Forming a new idea or understanding from various pieces of information.
Integrative
Learning
A Denison education is not about rote memorization of facts. In fact, Denison students are significantly more likely than students at similar institutions (represented here as Carnegie) to report that their coursework prompts reflective and integrative learning. Specifically, Denison seniors were significantly more likely to report having:
Combined ideas from different courses when completing assignments.
Connected your learning to societal problems or issues.
Included diverse perspectives (political, religious, racial/ethnic, gender, etc.) in course discussions or assignments.
Examined the strengths and weaknesses of own views on a topic or issue.
Connected your ideas from your courses to your prior experiences and knowledge.
---
Note: These graphs compare Denison data to "Carnegie" and "National."  As classified by the Carnegie Commission on Higher Education, Denison's Carnegie Classification is Baccalaureate Colleges—Arts & Sciences, thus comparing Denison to a group of similar institutions, mostly comprised of small, private colleges.  "National" represents the data from all 983 institutions participating in the National Survey of Student Engagement in 2017.