Our alumni success story.
Students come to college to learn how to be the architects of their lives. A Denison education expands our students' knowledge, opens their horizons, and tests and refines their aspirations. We unlock our students' potential and give them the skills, values, habits, networks, and experiences needed to launch into successful lives.
The Impact of a Denison Education
How are
Denisonians
doing after graduation?
After 6 Months

Six Months After Graduation

Within six months of graduation, 85 to 90 percent of alumni are employed, in graduate school, or completing post-graduate service (Teach for America, Fulbright, Peace Corp, AmeriCorps, Lutheran Volunteer Corps, and City Year). These charts illustrate the outcomes for students in the three most recent graduating classes. Note that the data are based on especially strong reporting rates, making this a very strong representation of the early success of Denison alumni.

Denison students' acceptance rates into law and medical school are consistently better than the national average. (Percentage of applicants accepted, compared to the national average.)

A Denison education prepares students to compete for highly selective and prestigious international and national fellowships. These awards, including Fulbright U.S. Student Program awards, Gilman (for study abroad), Truman, Goldwater, and National Science Foundation scholarships, provide opportunities for Denison students and graduates to study and work abroad. The Lisska Center for Scholarly Engagement supports students in their applications for these awards.

More than 65 Denison students have received Fulbright fellowships, prestigious awards won through national competition. Denison students have won several types of Fulbright awards, including English Teaching Assistantships, Research and Study grants, and Fulbright Summer UK Institute Awards. Denison is a top producer of Fulbright and Gilman scholars. (Gilman awards fund study abroad for students with the highest level of financial need.)

Other prestigious awards won by Denison students include the Truman Scholarship, the Beinecke Scholarship, the Barry M. Goldwater Scholarship, the Boren Scholarship for International Study, the Critical Language Scholarship, National Science Foundation (NSF), Graduate Research Fellowships Program (GRFP), scholarships from the German Academic Exchange Service (DAAD), Humanity in Action, and the Udall Scholarship, as well as many other fellowships.

Since 2008, Denison has been a leader among small colleges producing the greatest numbers of Peace Corps Volunteers.

In addition, Denison graduates win prestigious and highly competitive positions with Teach For America, and consistently place at the top of our peer group in national rankings.

Outcomes by Academic Major

Note: The post-Denison outcomes provided reflect aggregate data for the classes of 2013, 2014, 2015, 2016, and 2017 collected within six months of graduation for each class. These data are collected between May and November for the graduating cohort.
After 5 Years

Five Years after Graduation

What impact does a Denison degree have from the perspective of alumni five years after graduation? This survey highlights the current professional status for alumni five years after graduation and all the ways in which the Denison experience positioned alumni to lead successful lives—personally, professionally, and civically—after college.

Professional Success of Denison Alumni

At the five-year mark since commencement, nearly all alumni (99%) are currently employed or in graduate school. Alumni indicating "other" typically referred to being in a period of professional transition, articulating upcoming plans for graduate school or forthcoming entrepreneurial or artistic endeavors.

Using survey responses and professional profiles (LinkedIn), data on current status are based on an 80% knowledge rate for the members of the Class of 2010, 2011 and 2012.

95%

 

of alumni report being in their desired field or position or on their way to achieving what they hope to accomplish professionally within five years of graduation. 
94%

 

of alumni are satisfied with how well Denison prepared them for professional success after college.
An overwhelming majority (89%) of respondents indicated that Denison contributed to their ability to lead a rich and fulfilling life—professionally, personally, and/or civically "quite a bit" or "very much."

Pursuit of Advanced Studies

Since graduating from Denison, 60% of alumni went on to pursue an advanced degree.

Source: Five-Year Out Alumni Survey (Class of 2010, 2011, 2012)
Response Rate: 44%

Types of Advanced Degrees Pursued By Alumni (of those Pursuing Advanced Degree)

Note: Master's includes various types of Master's Degrees including MA, MS, MPH, M.Arch, M.Div., M.Ed, MPP, MSW, etc. MD category also includes DO, DMD, DPT, DVM, and OD.

Graduate School

89%

89% of alumni report Denison prepared them very well for graduate school.

Interpersonal Relationships

86%

86% of alumni report Denison prepared them very well for interpersonal relationships.

Civic Engagement

69%

69% of alumni report Denison prepared them very well for civic engagement.

73% - Spent time volunteering/serving
66% - Been involved with your local community
65% - Led a group of people to accomplish a goal
31% - Served on a board or committee
9% - Participated in campaign work (for candidate/issue)

Mentorship

92%

Reflecting back on their time at Denison, 92% of alumni report having close relationships with faculty and staff and 50% report having a research experience with a faculty member.

Most alumni report that these experiences were critically important to their post-Denison success.

Co-Curricular Engagement

The majority of alumni report that their co-curricular involvement (those who participated in internships, off-campus study programs, student organizations, athletics, and/or leadership positions) significantly impacted their post-collegiate success.

Professional Skills

Our alumni overwhelmingly report that Denison significantly contributed to their ability to…

95% - Think critically and analytically
94% - Write clearly and effectively
89% - Work effectively in teams
91% - Speak clearly and effectively
Personal & Professional Success
Where has a Denison education taken our alumni?
We encourage students to explore and to take full advantage of the liberal arts. The very core of the liberal arts is that we prepare students to be successful in whatever profession they choose to pursue by providing them with skills in critical thinking, effective written and oral communication, leadership and civic engagement, and individual agency. Through these core outcomes, we prepare students to live and lead in a complex, global society.
Notable Alumni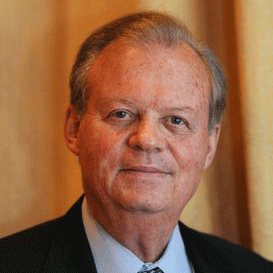 U.S. Ambassador to United Nations, former U.S. Congressman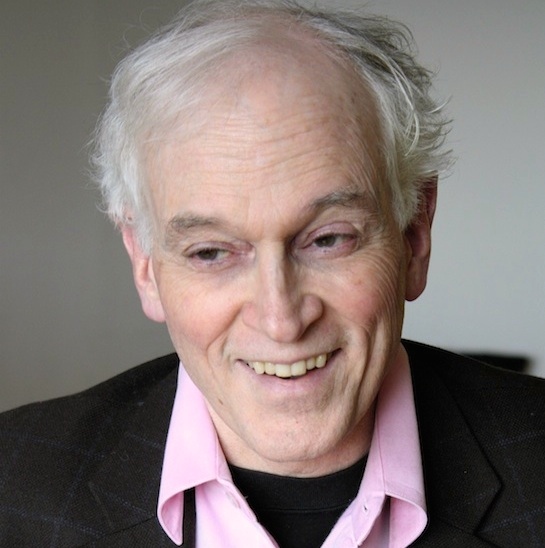 Award-winning playwright, screenwriter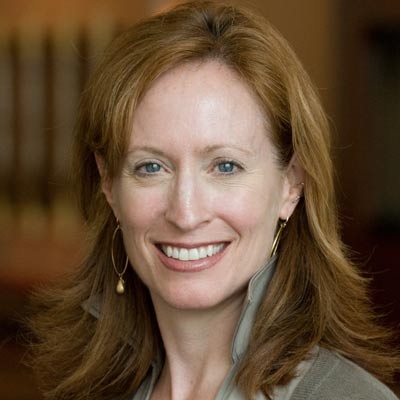 Award-winning artistic director of the Alliance Theatre in Atlanta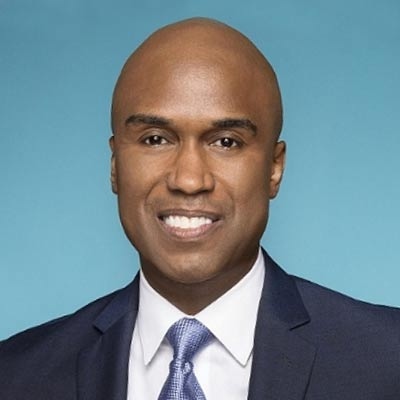 Senior vice president, Turner Broadcasting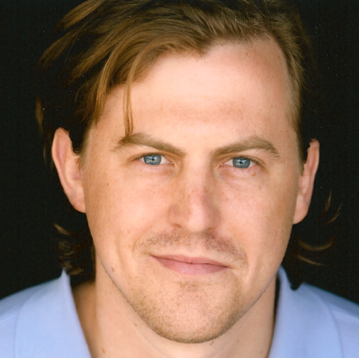 Saturday Night Live cast member
Alumni Reflections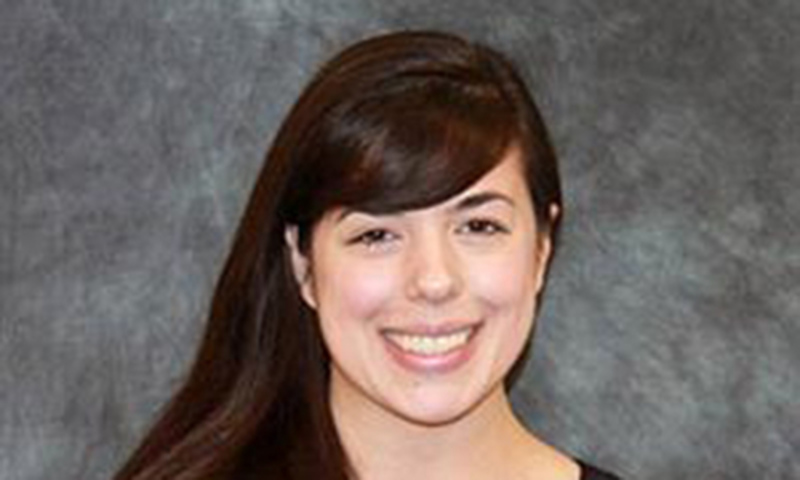 Bachelor's Degree from Denison
Marketing Coordinator, Donor Relations and Stewardship at The Ohio State University
As a 2015 Denison graduate, I am grateful for four years of being encouraged to think with a curious and critical mind. As I grow personally and professionally, I'm finding the world requires us to make connections across disciplines, think critically, and navigate ambiguity—three skills a liberal arts education instills best.
At Denison, the relationships I built will never leave me. My professors and peers challenged me to think through complexity and inspired me to form points of view. Denison generates an exciting energy around learning and growing as an individual, and it is something I am homesick for each and every day.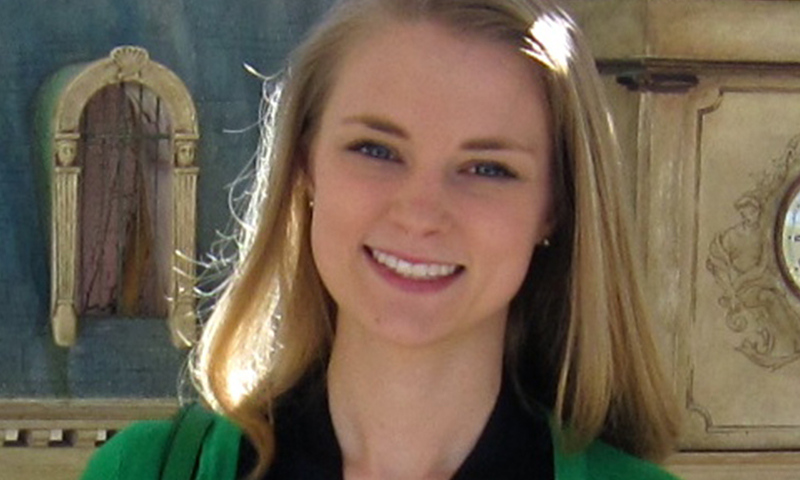 Bachelor's Degree from Denison
Area Coordinator/First-Year Experience Coordinator, Davidson College
"A Denison education is truly invaluable. It may sound like a cliché MasterCard tagline, but I do believe that it's impossible to measure the many ways that Denison has shaped my life. I attribute my success in graduate school and in my first professional position to the great instruction and opportunities in the classroom. Denison helped me meet people from very different backgrounds, and to appreciate difference. It helped me take a myriad of interests and find a common theme to connect them all. Denison challenged me to be comfortable with ambiguity and complexity in situations lacking clear answers. Furthermore, it taught me that most situations, in fact, do not have one clear truth. My education helped me challenge the status quo, feel empowered to impact the larger community, and take risks."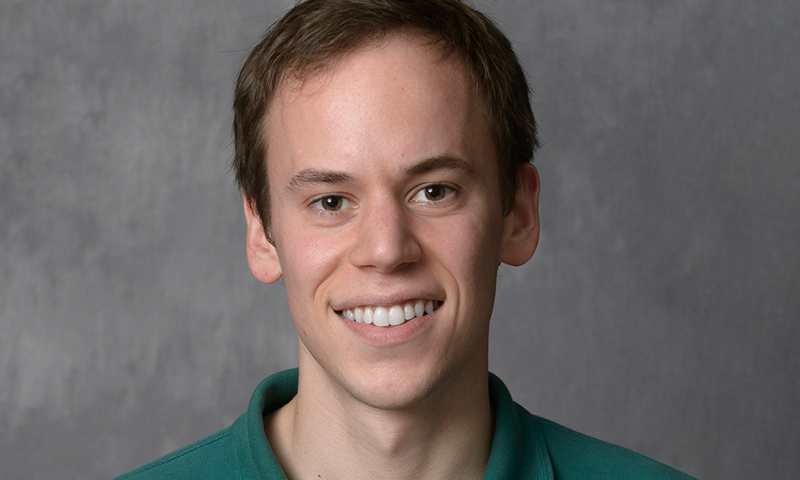 Bachelor's Degree from Denison
Pursuing PhD in Mathematics, Purdue University
"My training in math and physics at Denison (including summer research opportunities) prepared me well to handle graduate coursework and research. The liberal arts curriculum at Denison also strengthened my interpersonal skills. And in academia, relational skills are just as important as research skills."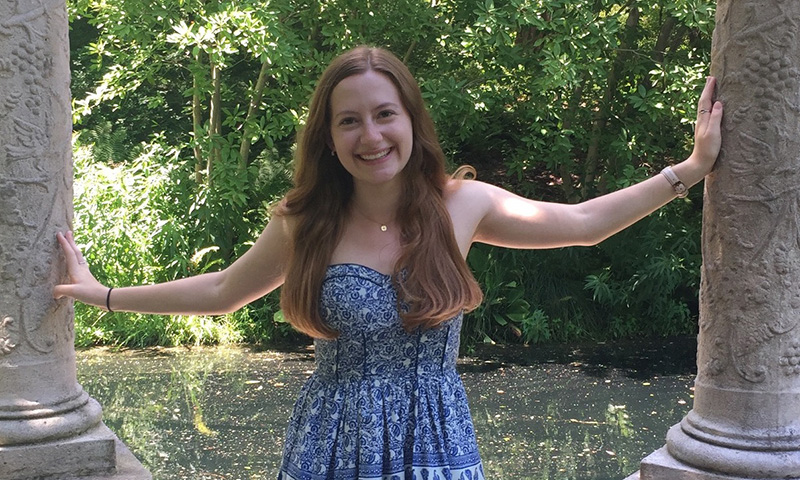 Bachelor's Degree from Denison
Educational Studies & Psychology
My time at Denison was a transformative experience. I came into college quiet and reserved, unsure of what I wanted to do or who I wanted to be. I found friends and mentors who propelled me to work hard, try new things, and take risks. Not only did Denison provide a platform of support, it also offered invaluable opportunities through academics and extracurriculars, pushing me to grow and affect change within my community. Everyone at Denison is passionate and excited about something; every student, professor, and staff member wants to see one other succeed.
Through my involvements across campus, I came to understand my own values and priorities. This led me to the University of Pennsylvania where I'm now enrolled in the Urban Teaching Apprenticeship Program, a Master's and teaching certification program serving students in the Philadelphia school system. My Denison classes and internships helped me discover the career I want to pursue in elementary education. My mentors at Denison helped shape who I am as a teacher and leader, and how I approach education as a means of empowerment.
Running student organizations, gaining experience in the field, and making deep connections across difference gave me confidence in my ability to listen to, work with, support, and uplift others. These skills have proven vital in working with children, parents, other teachers, and administrators. Most importantly, because of my experiences at Denison, I've grown into a caring, empathetic, and engaged citizen, not content to sit back and wait for things to happen but instead ready to use my own voice to create positive change. Teaching is my way of making this difference. I can honestly say that I wouldn't be where I am today if it weren't for Denison.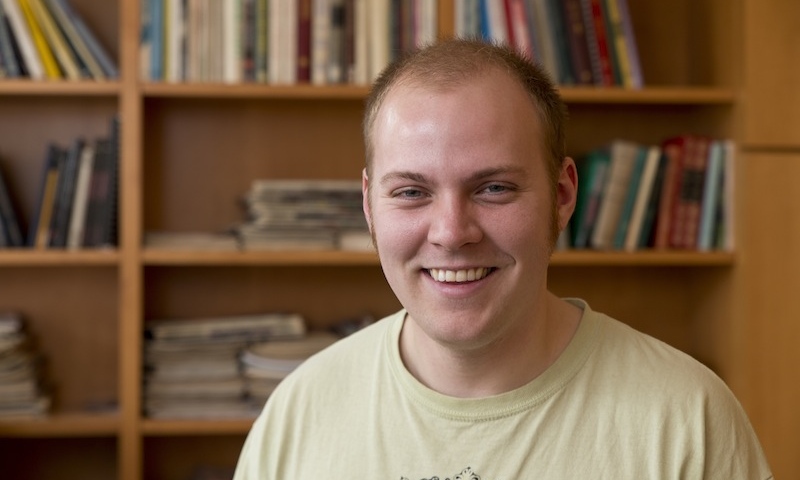 Bachelor's Degree from Denison
Policy & Research Coordinator for Project Extra Mile
Civic
"My time at [Denison] gave me the reading and analytical skills that have made me a much more mindful consumer of news than I was before I went to college. Also, while at Denison I spent a lot of time being involved with community issues. If there were rallies on campus or big campus events or just little nooks and crannies of Denison culture, I wanted to experience them. I have taken that skill and applied it to my life afterwards, and it has paid off handsomely in community engagement."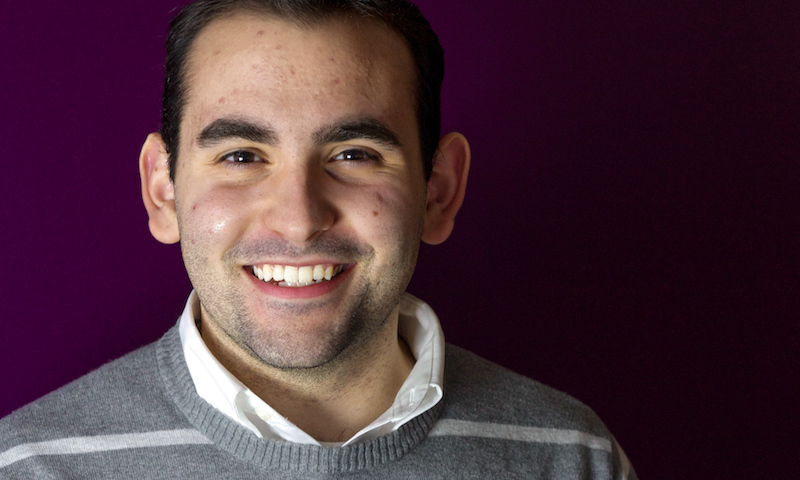 Bachelor's Degree from Denison
Institutional Advancement Associate, Interfaith Youth Core
Professional:
I work where I do, in the way that I do, because of my experience at Denison.
I work at an interfaith organization because it allows me to live out my personal values — the values that Denison leadership initiatives pushed me to name, develop and put in to action. I was hired at this organization in large part because of the experiences I had at Denison, in and out of the classroom. A Denison internship in Washington, DC and a community service program showed my employer that I had a track record of success. Four years of professors helping me articulate complex ideas in straightforward ways assured the Hiring Manager that I could communicate with sophistication. Campus dialogue initiatives prepared me to build solid relationships, giving my organization confidence that I could work closely and effectively with colleagues and inspire our organization's supporters.
Personal:
At Denison I had the privilege of forming the closest friendships of my life with incredible peers. With my friends, I learned how to support others and live in a community. I also learned how to be authentic and vulnerable: how to be me. Is my life different because of the transformative friendships I developed at Denson — in pre-orientation trips and 8am classes, in campus dorms and homestays abroad, and in so many other places? Yes, every minute of it. I simply couldn't be more grateful. Looking forward, I am excited to maintain these important friendships while building new ones, wherever I may be in the world.
Civic:
The great focus of my time at Denison was about community — how we build it (or break it), how we strengthen it (or weaken it), how we can make decisions together to solve shared problems (or face the implications of our inability to do so). I learned about community in courses and in readings — several books from Denison sit on my desk at work — but also by living it. The triumphs and struggles of participating in a diverse community on campus shape how I have chosen to engage my neighbors now. In addition, my experience at Denison motivates my current engagement with the social justice issues of our time, and my skills and experiences set me up to make a difference. 
My civic commitment is not separate from my personal and professional lives — it grows out of them, and shapes them in return. One more connection between my professional, personal and civic lives: I cultivated them at Denison.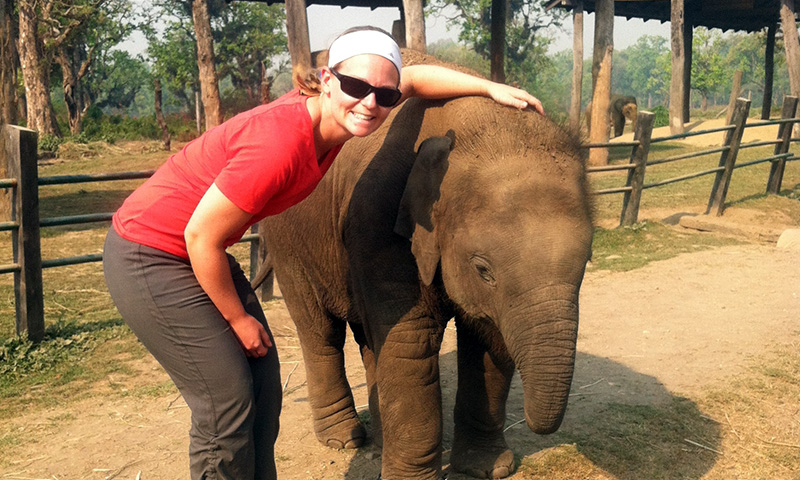 Bachelor's Degree from Denison
Multi-Intensive Special Education Teacher; Graduate Student at Miami University
Professional
"Denison taught me how to "learn how to learn", communicate effectively, problem solve, and interact with others at a professional level, thereby allowing me to feel comfortable in any situation. Denison has allowed me to be a competitive candidate for job opportunities because I learned valuable skills that I use daily in my professional life."
Civic
"I have been engaged with my local community on multiple levels, including purchasing a home in the neighborhood which I teach so I am truly a part of that community. I also have gotten more involved with Special Olympics and Habitat for Humanity on local, national, and global campaigns. I learned how to actively be a supportive member of a community at Denison and balance my time so that I am able to work full-time, get a master's degree, volunteer, and have a family all at the same time."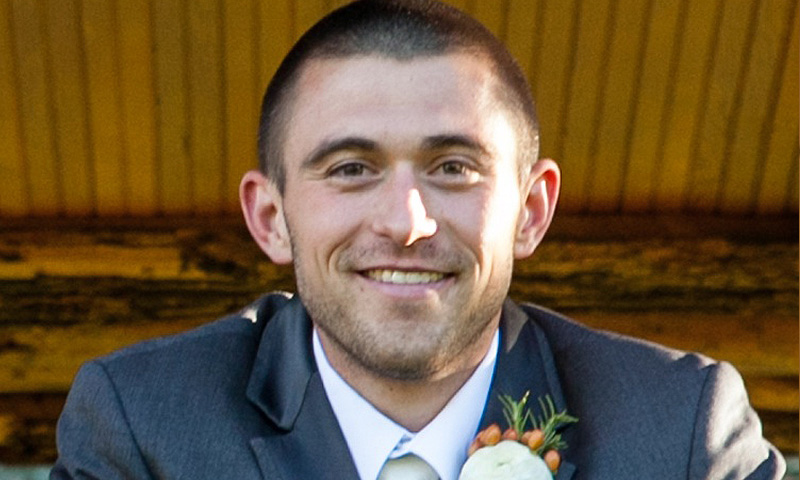 Bachelor's Degree from Denison
Teacher, Denver Public Schools
Professional
"More than anything, my education at Denison taught me how to think. The environment at Denison provided an ideal environment to explore my potential as a leader, a learner, and a global citizen. The culture at Denison forced me to interact with a diverse array of high performing individuals at the highest level. My experience at Denison set me up to approach every opportunity in my adult life with an awareness and aptitude to succeed. My Denison education has supported me to be able to rise to every occasion presented to me. Having developed a clear sense of who I am as a leader in society through my experience at Denison, I am empowered to expect the most from myself and those around me. Whether pushing a colleague to achieve their goals or working with an administrator to optimize the efficiency of an organization I feel practiced and prepared to make the world around me better with my Denison education."
Personal
"The greatest gift that Denison gave me was my lovely wife! We believe that it is no coincidence that we found each other on the Denison campus and are immensely grateful for Denison having brought us together to live a life full of moments shared to the fullest in a world of exciting opportunities that our Denison experience prepared both of us for. With a Denison liberal arts education, the question seems to be how to choose between so many possibilities in life. This allows you to strive for the life that you want to live rather than life having to fit with what you are able to do."
Civic
"Denison provided a safe environment to experiment with making change. Talking to fellow students, professors, coaches, administrators, and community members, I built an awareness of issues on the local, national, and global scale. Wherever there was an idea, Denison offered up the resources in bright minds and connections from the campus into the community to make a change. My experience cultivated a craving to be constantly learning and experiencing the world around me in new and different ways to broaden my perspective to the greatest extent possible in order to be an informed and active participant in society."
---
Design Your Future
How does Denison prepare students for life after college?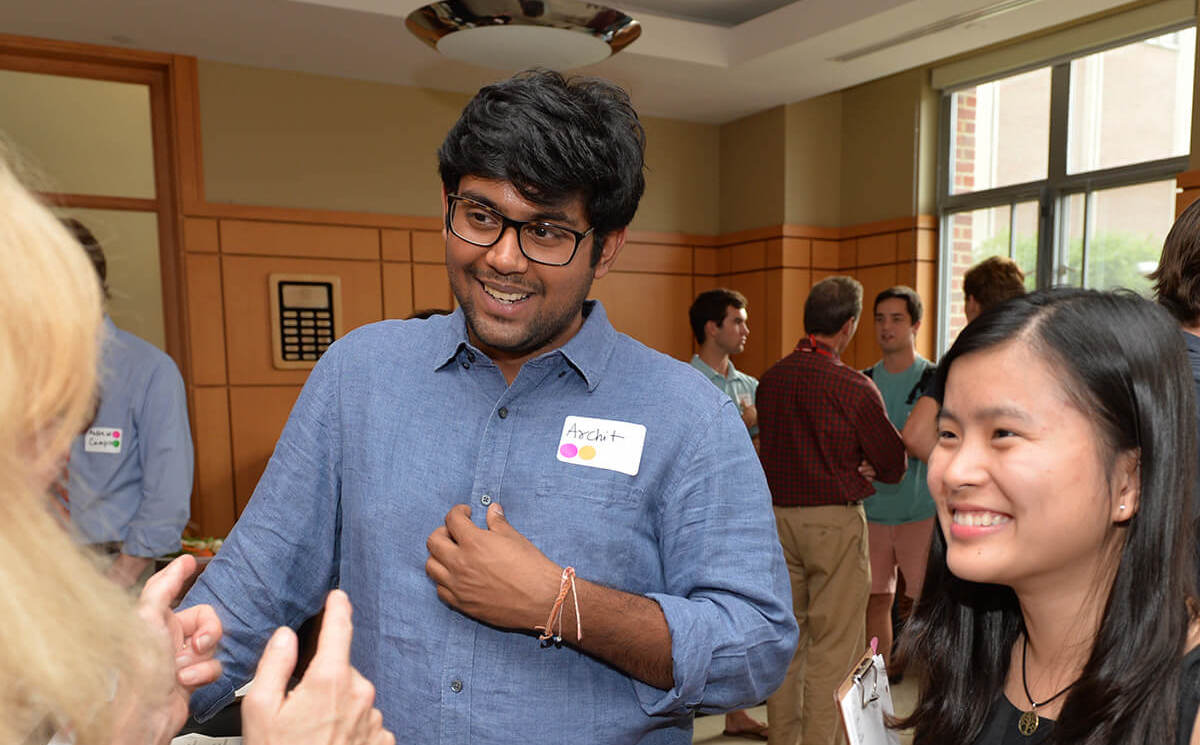 Starting with your first year on campus, and continuing five years after graduation, you'll learn to combine your academic knowledge, values, and habits with the career-oriented skills, networks and experiences you need to be the architect of your own life.
And you'll build the foundation of all of this, as you work with the Knowlton Center team, faculty, coaches and staff across Denison to help answer three pivotal questions:
What kind of life do I want to lead?
How do careers and professions fit into those lives?
How do I use my time in college to develop the skills, values, habits, experiences and networks to get started?
The Knowlton Center for Career Exploration
You can tap Knowlton Center resources for career exploration over the entire four years of your time at Denison, and for five years after graduation.
Denison Connecting
Denison Connecting adds the power of almost 40,000 alumni and friends to your career network, getting together at events around the world to network and learn from fellow alumni and industry experts.
Fellowships &
Off-Campus Study
Off-campus study opportunities and academic engagement & research further your experiences at Denison and beyond.
Featuring upcoming events and other opportunities for Denison alumni, parents, friends, students and faculty/staff to connect.
Skills of a Liberal Arts Education
Students indicated how their experience at Denison has contributed to skills, knowledge and personal development in ways that connect to our core student learning outcomes. (Sources: National Survey of Student Engagement 2017; EBI Resident Survey 2014)
Interactive!
Use the interactive graph to the left to learn more about how students who responded felt about their Denison education.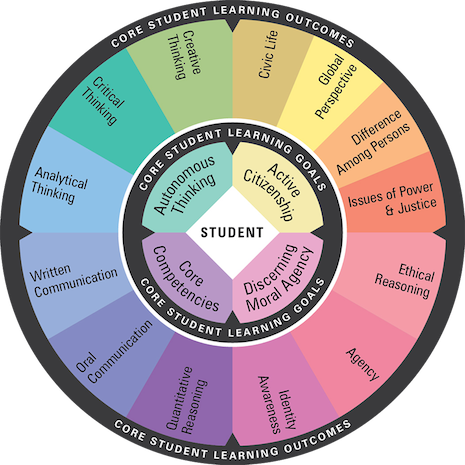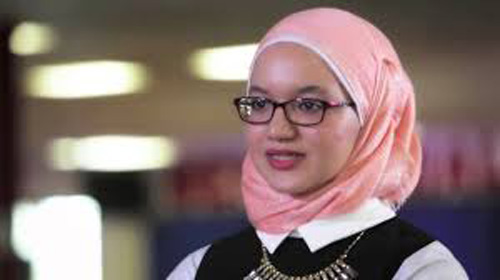 Denison students are highly engaged in the co-curriculum, and 75% of Denison seniors report having held a formal leadership role in a student organization, which is significantly higher than students at similar institutions.
The Denison curriculum places a high emphasis on students' ability to write well. Denison students reported writing significantly more than students at peer institutions (measured in number of pages).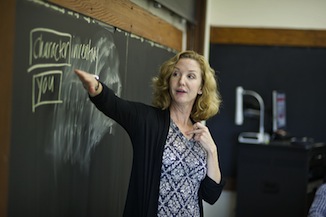 Denison professors are scholars in their fields but also are masters in the crafts of teaching and advising. Denison seniors rated the quality of their interactions with their faculty advisors significantly higher than students at other Carnegie institutions.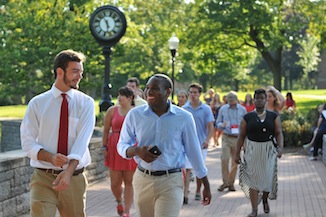 Denison is a pluralistic community. The Denison experience provides opportunity to dialogue and learn from others. Denison students report dialoguing with others who are different than them (in terms of race, economic background, and political views) significantly more often than students at similar institutions.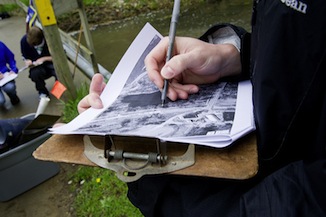 Denison students actively engage in the opportunities offered by Denison. In comparison to seniors at Carnegie institutions, Denison seniors were significantly more likely to have conducted research with faculty, completed an internship or field experience, or studied abroad.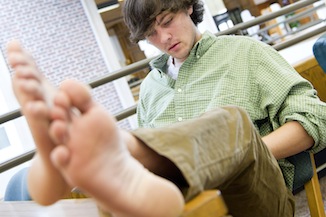 In comparison to seniors at other Carnegie institutions, Denison students were significantly more likely to say that their college experience contributed to knowledge, skills and personal development in: writing clearly and effectively, speaking clearly and effectively, and thinking critically and analytically.
A Rigorous
Curriculum
Denison provides an intellectually rigorous curriculum. Denison seniors were significantly more likely to report that their coursework emphasized higher-order thinking than seniors at similar institutions, which are represented here as the Carnegie classification. Specifically, Denison students were more likely to report:
Analyzing an idea, experience, or line of reasoning in depth by examining its parts.
Evaluating a point of view, decision, or information source.
Forming a new idea or understanding from various pieces of information.
Integrative
Learning
A Denison education is not about rote memorization of facts. In fact, Denison students are significantly more likely than students at similar institutions (represented here as Carnegie) to report that their coursework prompts reflective and integrative learning. Specifically, Denison seniors were significantly more likely to report having:
Combined ideas from different courses when completing assignments.
Connected your learning to societal problems or issues.
Included diverse perspectives (political, religious, racial/ethnic, gender, etc.) in course discussions or assignments.
Examined the strengths and weaknesses of own views on a topic or issue.
Connected your ideas from your courses to your prior experiences and knowledge.
---
Note: These graphs compare Denison data to "Carnegie" and "National."  As classified by the Carnegie Commission on Higher Education, Denison's Carnegie Classification is Baccalaureate Colleges—Arts & Sciences, thus comparing Denison to a group of similar institutions, mostly comprised of small, private colleges.  "National" represents the data from all 983 institutions participating in the National Survey of Student Engagement in 2017.