Our alumni success story.
Students come to college to learn how to be the architects of their lives. A Denison education expands our students' knowledge, opens their horizons, and tests and refines their aspirations. We unlock our students' potential and give them the skills, values, habits, networks, and experiences needed to launch into successful lives.
The Impact of a Denison Education
How are
Denisonians
doing after graduation?
After 6 Months

Six Months After Graduation

Within six months of graduation, 92% of the most recent graduating class were employed, in graduate school completing post-graduate service (Teach for America, Fulbright, Peace Corps, AmeriCorps, Lutheran Volunteer Corps, and City Year). These charts illustrate the outcomes for students in the three most recent graduating classes. Note that the data are based on especially strong reporting rates, making this a very strong representation of the early success of Denison alumni.

Denison students' acceptance rates into law and medical school are consistently better than the national average. (Percentage of applicants accepted, compared to the national average.)

A Denison education prepares students to compete for highly selective and prestigious international and national fellowships. These awards, including Fulbright U.S. Student Program awards, Gilman (for study abroad), Truman, Goldwater, and National Science Foundation scholarships, provide opportunities for Denison students and graduates to study and work abroad. The Lisska Center for Scholarly Engagement supports students in their applications for these awards.

Since 2012-13, Denison students and alumni have received 43 Fulbright U.S. Student Program awards, 23 National Science Foundation Graduate Research Fellowships, 17 Critical Language Scholarships, 5 DAAD Research Internships in Science and Engineering (RISE) in Germany, 6 Boren Scholarships/Fellowships for language study abroad, and 2 Beinecke Fellowship for graduate study.

Other prestigious awards won by Denison students include the Truman Scholarship, the Beinecke Scholarship, the Barry M. Goldwater Scholarship, the Boren Scholarship for International Study, the Critical Language Scholarship, National Science Foundation (NSF), Graduate Research Fellowships Program (GRFP), scholarships from the German Academic Exchange Service (DAAD), Humanity in Action, and the Udall Scholarship, as well as many other fellowships.

Since 2008, Denison has been a leader among small colleges producing the greatest numbers of Peace Corps Volunteers.

In addition, Denison graduates win prestigious and highly competitive positions with Teach For America, and consistently place at the top of our peer group in national rankings.
After 5 Years

Five Years after Graduation

What impact does a Denison degree have from the perspective of alumni five years after graduation? This survey highlights the current professional status for alumni five years after graduation and all the ways in which the Denison experience positioned alumni to lead successful lives—personally, professionally, and civically—after college.

Professional Success of Denison Alumni

At the five-year mark since commencement, nearly all alumni (99%) are currently employed or in graduate school. Alumni indicating "other" typically referred to being in a period of professional transition, articulating upcoming plans for graduate school or forthcoming entrepreneurial or artistic endeavors.

Using survey responses and professional profiles (LinkedIn), data on current status are based on an 80% knowledge rate for the members of the Class of 2010, 2011, 2012, 2013, and 2014.

95%

 

of alumni report being in their desired field or position or on their way to achieving what they hope to accomplish professionally within five years of graduation. 
94%

 

of alumni are satisfied with how well Denison prepared them for professional success after college.
An overwhelming majority (88%) of respondents indicated that Denison contributed to their ability to lead a rich and fulfilling life—professionally, personally, and/or civically "quite a bit" or "very much."

Pursuit of Advanced Studies

Since graduating from Denison, 57% of alumni went on to pursue an advanced degree.

Source: Five-Year Out Alumni Survey (Class of 2010, 2011, 2012, 2013, 2014)
Response Rate: 42%

Types of Advanced Degrees Pursued By Alumni (of those Pursuing Advanced Degree)

Note: Master's includes various types of Master's Degrees including MA, MS, MPH, M.Arch, M.Div., M.Ed, MPP, MSW, etc. MD category also includes DO, DMD, DPT, DVM, and OD.

Graduate School

90%

90% of alumni report Denison prepared them very well for graduate school.

Interpersonal Relationships

86%

86% of alumni report Denison prepared them very well for interpersonal relationships.

Civic Engagement

70%

70% of alumni report Denison prepared them very well for civic engagement.

75% - Spent time volunteering/serving
67% - Been involved with your local community
64% - Led a group of people to accomplish a goal
31% - Served on a board or committee
11% - Participated in campaign work (for candidate/issue)

Mentorship

93%

Reflecting back on their time at Denison, 93% of alumni report having close relationships with faculty and staff and 50% report having a research experience with a faculty member.

Most alumni report that these experiences were critically important to their post-Denison success.

Co-Curricular Engagement

The majority of alumni report that their co-curricular involvement (those who participated in internships, off-campus study programs, student organizations, athletics, and/or leadership positions) significantly impacted their post-collegiate success.

Professional Skills

Our alumni overwhelmingly report that Denison significantly contributed to their ability to…

96% - Think critically and analytically
95% - Write clearly and effectively
89% - Work effectively in teams
91% - Speak clearly and effectively
Personal & Professional Success
Where has a Denison education taken our alumni?
We encourage students to explore and to take full advantage of the liberal arts. The very core of the liberal arts is that we prepare students to be successful in whatever profession they choose to pursue by providing them with skills in critical thinking, effective written and oral communication, leadership and civic engagement, and individual agency. Through these core outcomes, we prepare students to live and lead in a complex, global society.
Notable Alumni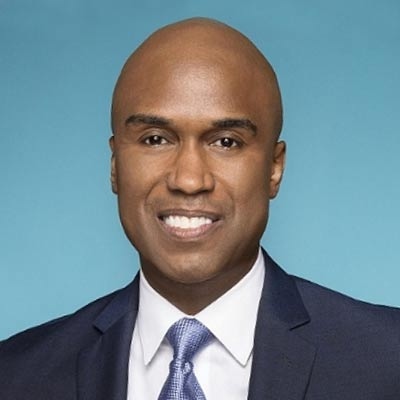 Senior vice president, Turner Broadcasting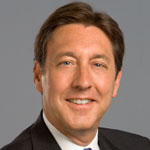 Former President, ESPN and ABC Sports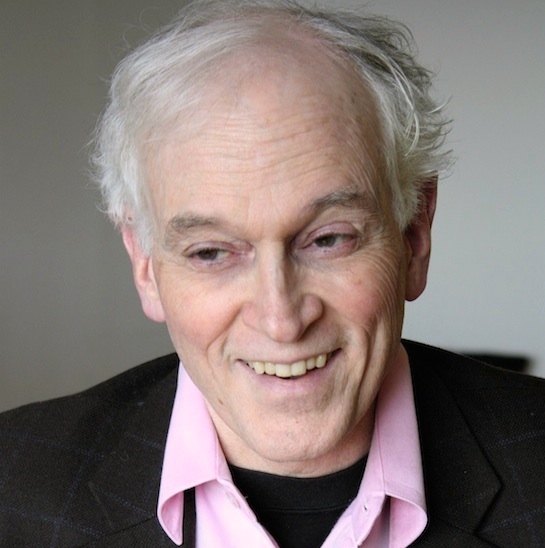 Award-winning playwright, screenwriter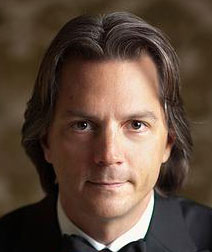 Symphony conductor and musical director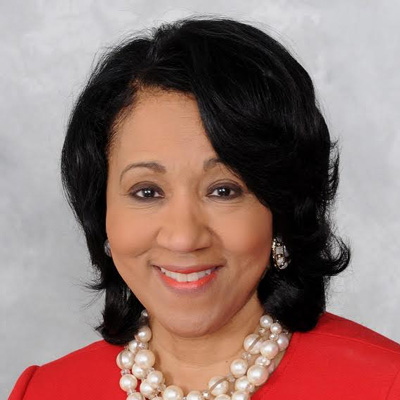 President, COBCO Enterprises
Alumni Reflections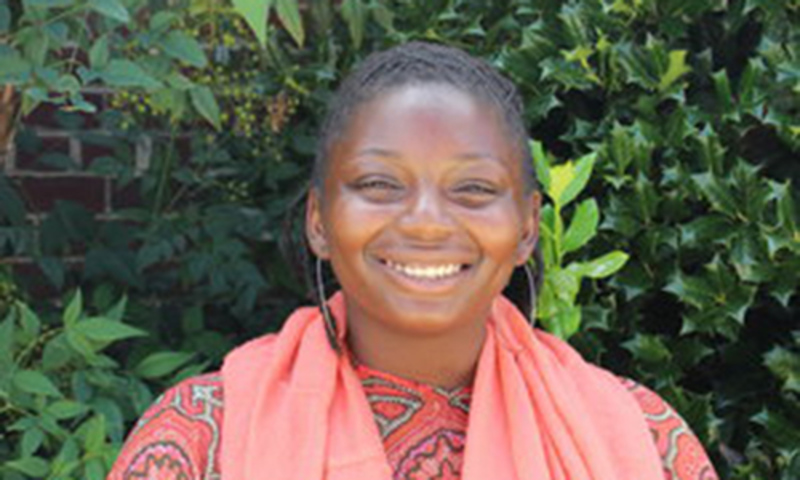 Bachelor's Degree from Denison
Program Fellow, Food Recovery Network
My Denison experience has prepared me exceptionally for the engagements that I am currently involved in relating to sustainability, food justice, and social justice advocacy. My curricular, as well as co-curricular activities at Denison exposed me to the complexity and intersectionality of global systems, as well as deepened my interests in food, ecology, and agriculture. Serving as a 2015-2016 AmeriCorps VISTA Member at Tremont West Development Corporation in Cleveland, Ohio coordinating food access initiatives after graduation, and now as a Program Fellow at The Food Recovery Network in College Park, Maryland supporting West Coast colleges and universities in fighting waste and feeding people, has made me realize ever more the power of the Denison experience. Ironically, it was at Denison where I first heard of The Food Recovery Network (where we have a chapter!) and now where I work to support my alma mater, as well as 190+ chapters across the country in food justice initiatives. My gratitude for the college is immense, and it is especially clear to me now as it was during my admission journey, that choosing to attend Denison was the best choice for my personal, as well as professional development.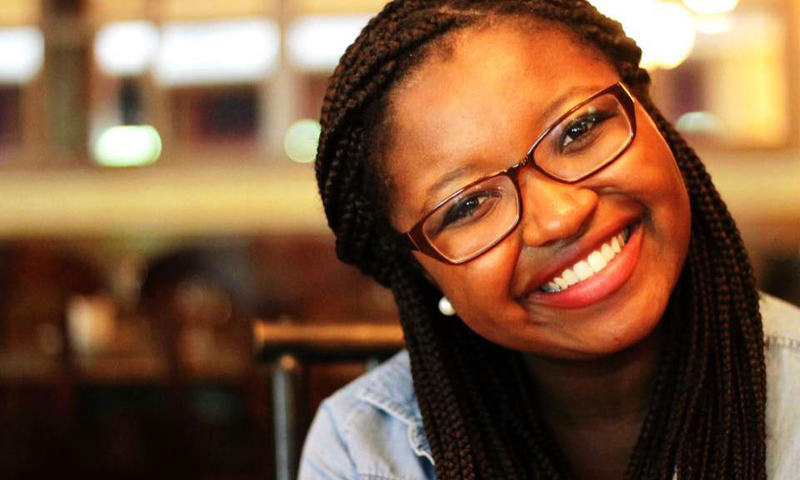 Bachelor's Degree from Denison
Assistant Director, Purdue University Office of Admissions
My Denison experience helped me become a more efficient communicator which is essential to my job in admissions at Purdue University. From presentations on research and constant engagement in the classroom, to assisting as a panelist and host in the Denison Admission Office, I learned how to effectively communicate with others. I am able to connect with students daily on a personal level about the college experience because I am able to reflect on the many opportunities Denison had to offer. Denison challenged me to think outside of the box and step outside of my comfort zone and I am so happy to have had the experiences that I did during my 4 years on the hill, because they helped shape me into the professional I am today.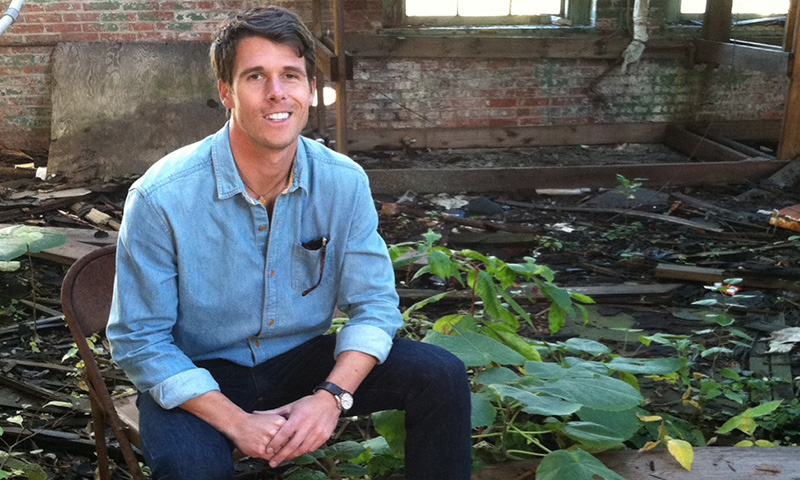 Bachelor's Degree from Denison
"Innovation occurs at the intersection of multidisciplinary minds. Denison is an environment that fosters these interactions and fuels a broader outlook to solving global issues."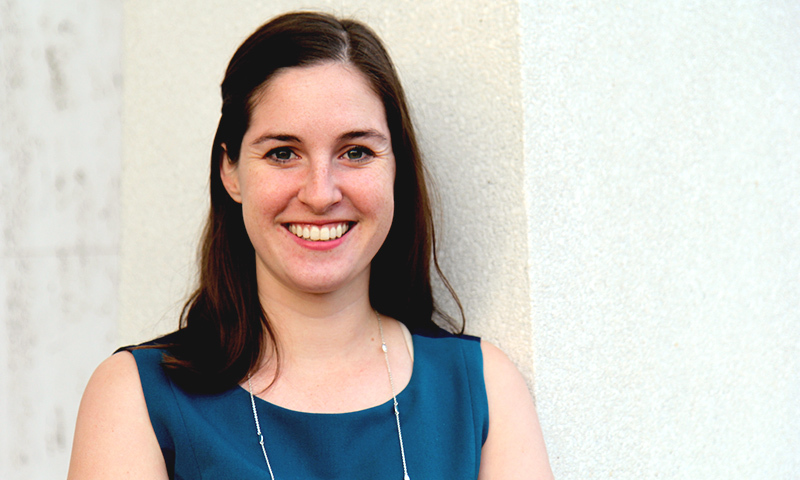 Bachelor's Degree from Denison
Master in Public Affairs Candidate at the Woodrow Wilson School of Public and International Affairs, Princeton University
Professional
"My Denison education taught me how to think analytically and critically. It helped me hone my writing skills, both in writing long research papers but also shorter, more policy memo-like papers. These skills have been incredibly helpful as I spent three years working in various think tanks in DC—first at the Pew Charitable Trusts and then two years at the Brookings Institution. They have also served me well so far in my graduate program at the Woodrow Wilson School of Public and International Affairs at Princeton, where I work on public policy and write a lot of memos. In addition to the critical thinking and writing skills I honed at Denison, I benefited from the small class size. I always felt that I was able to, and encouraged to, share my opinion in class. While I still get nervous speaking in front of a group of people in an office environment, my experience at Denison taught me that my opinions matter, especially when I can share them thoughtfully and analytically."
Personal
"I have greatly benefited from the connections I made at Denison. I developed a great relationship with my advisor, and he has helped me hone in on what I want to do. I have stayed in touch since I graduated and we have gotten dinner once a year for the last three years when he has been in DC. These are the types of connections that would not be possible at other schools."
Civic
"My experience in economics and political science at Denison helped lead me to a summer internship in DC between my junior and senior years of college. I loved DC so much that I knew I wanted to be back after graduation. With the skills I honed at Denison and recommendations from fantastic professors, I was able to secure a competitive one-year fellowship at the Pew Charitable Trusts. I actively worked on fiscal and economic policy issues and found that I was interested in this type of policy work. I then moved to the Brookings Institution and spent two years working on various aspects of health policy. When I realized I needed the data skills to advance in my career, I applied to graduate school. I knew from my educational and career experience that I wanted to go into public policy so applied to the Master in Public Affairs program at Princeton. I believe that my commitment to public service, starting with Denison and fostered throughout my career, helped get me into such a prestigious school. After graduation, I hope to continue this public service in the federal government."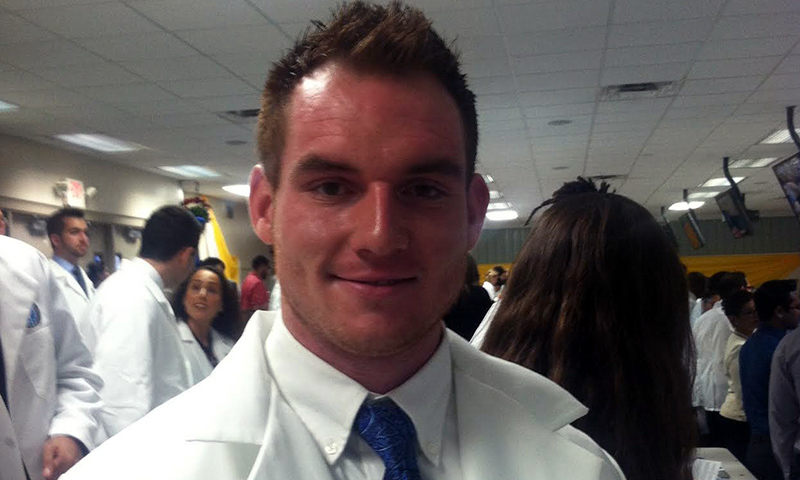 Bachelor's Degree from Denison
"My Denison education prepared me for the real world and pursuing my dream of becoming a doctor. The demanding curriculum pushed me to think outside the box and push me beyond my limits. I was able to grow and mature in all aspects."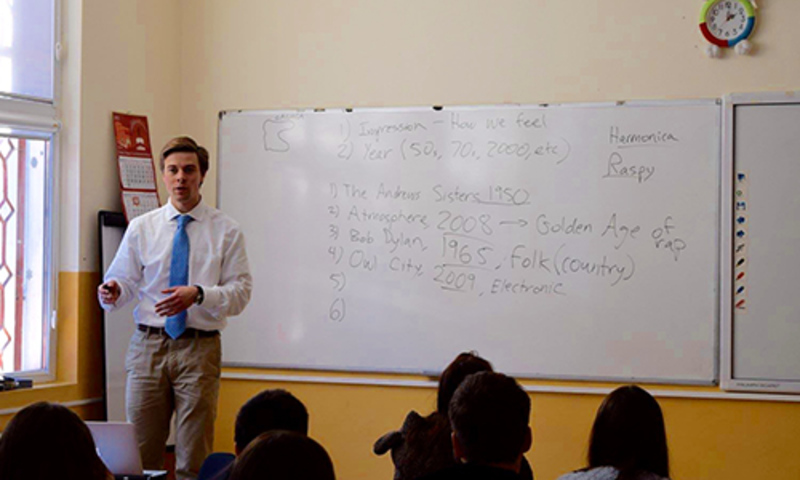 Bachelor's Degree from Denison
History & International Studies
English Teaching Assistant, The Fulbright Program, Bulgaria
This past year I taught the English language to 8th through 12th-grade students in eastern Bulgaria, a challenge for which Denison most certainly helped me prepare. In addition to leading students in speaking and writing exercises, I was also expected to teach about my own "American experience," an experience significantly shaped by my time at Denison.
My four years at Denison helped me sharpen the intellectual tools and practical skills to appreciate other cultures and global narratives. My Geography classes with Professor Frolking, and courses in my two majors, History and International Studies, piqued my curiosity about how other people live and think. My senior research projects in History and International Studies pushed me to analyze a subject inside and out and consolidate what I had learned into a (not so short) cumulative paper and final presentation to faculty and fellow classmates. Winter break trips to Washington D.C., Atlanta, and Birmingham introduced me to the complexities of education and immigration outside of Ohio and my native Minnesota. I have Denison to thank for introducing me to classmates hailing from Granville, Ohio to Seoul, South Korea. These assorted intellectual and social opportunities that Denison has offered me have ultimately strengthened my planning, writing, speaking, evaluating, and coaching skills which have been key responsibilities as a teacher in a foreign community.
Denison helped me prepare tremendously for the post-graduate chapter of my life by emphasizing the values of life-long learning, embracing and succeeding in uncomfortable situations, and demonstrating compassion regardless of my profession.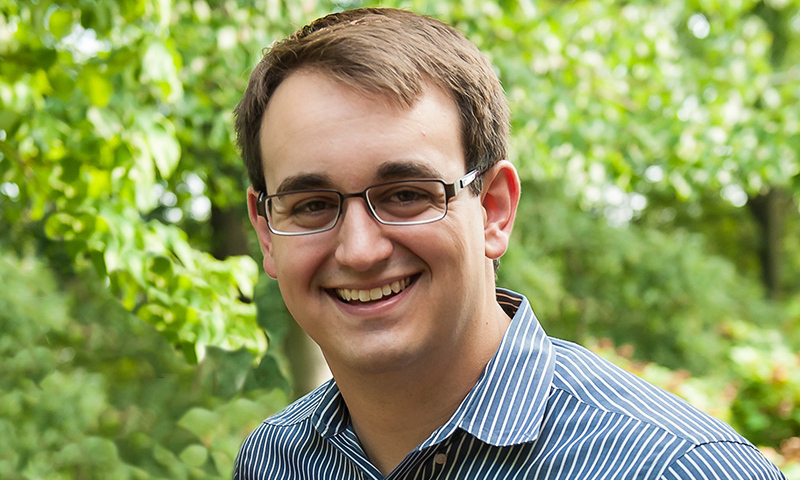 Bachelor's Degree from Denison
Sociology/Anthropology, Communication
CEO of Student Intuition, Inc.
Personal
"The world around us increasingly demands critical thought and engagement. That perspective, I would argue, is a gift the liberal arts instills best. That lifelong learning is not a slogan, but a challenge that very few truly take on. Our relationships, our work, our institutions are so infinitely complex that the curious and critical mind is a near-requirement for achieving our personal ends."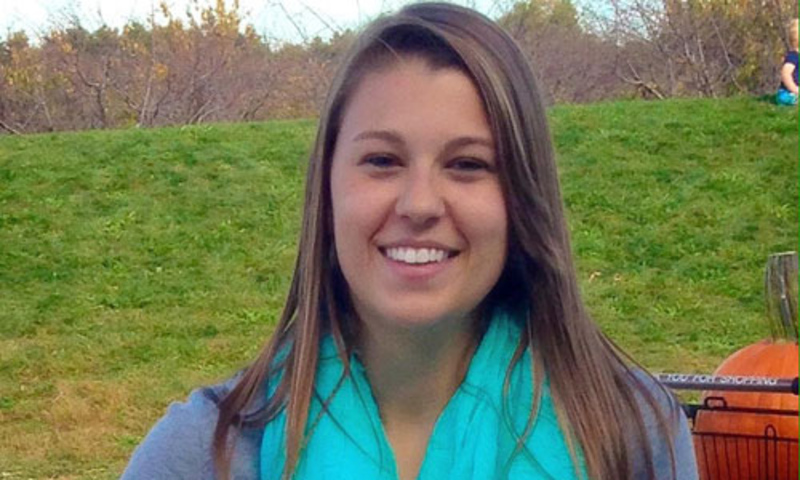 Bachelor's Degree from Denison
Political Science & Spanish
Juris Doctor Candidate at the Ohio State University Moritz College of Law
Professional:
My liberal arts experience at Denison has really helped me to adjust to law school. Denison's small classroom sizes and emphasis on student participation prepared me for the classroom demands of law school. Through my years at Denison, I learned how to articulate my thoughts and contribute to meaningful discussion, which eased the anxiety that comes with class participation at times. Moreover, the abundance of leadership opportunities at Denison provided me with the ability to feel comfortable in those types of roles at Moritz. More specifically, my time as a Resident Assistant built the foundation for a lasting commitment to leadership roles at the school that require a lot of responsibility. Not only did my Denison leadership positions make me feel prepared, but they also made my employers and advisors feel as though I am qualified for new responsibilities.
Civic:
Denison's emphasis on involvement in civic activities planted a commitment in me to work in furtherance of others and not just myself. With law school comes loads of debt, but making money has never been my end goal upon graduation. After my involvement in Legal Aid Society through Denison Community Association, I knew that I wanted to provide my services to those most in need. This was solidified even more after my time abroad in Santiago, Chile. Thanks to this wonderful opportunity provided by Denison, I learned more about my passions and decided to pursue a career in immigration law. Through connections made at Denison, I currently clerk for an immigration firm in Columbus, helping others follow their dreams in the United States. As an added bonus, I get to put my degree to good use and practice my Spanish every day.
---
Design Your Future
How does Denison prepare students for life after college?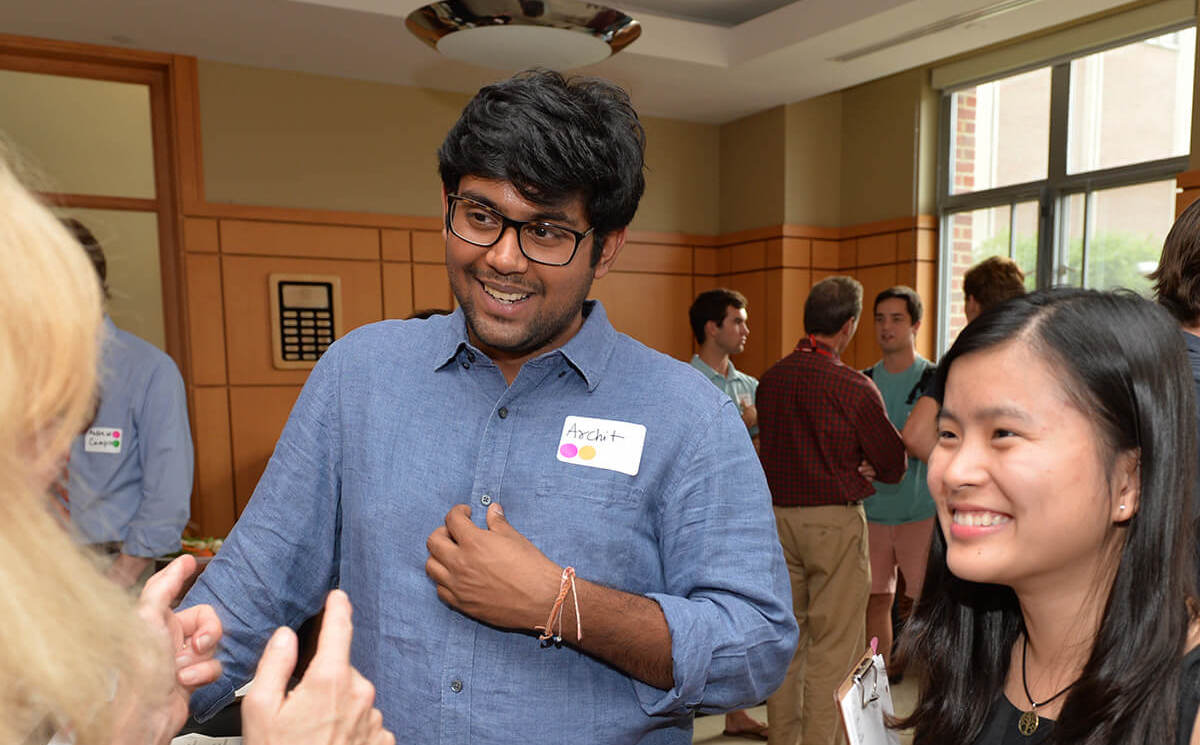 Starting with your first year on campus, and continuing five years after graduation, you'll learn to combine your academic knowledge, values, and habits with the career-oriented skills, networks and experiences you need to be the architect of your own life.
And you'll build the foundation of all of this, as you work with the Knowlton Center team, faculty, coaches and staff across Denison to help answer three pivotal questions:
What kind of life do I want to lead?
How do careers and professions fit into those lives?
How do I use my time in college to develop the skills, values, habits, experiences and networks to get started?
The Knowlton Center for Career Exploration
You can tap Knowlton Center resources for career exploration over the entire four years of your time at Denison, and for five years after graduation.
Denison Connecting
Denison Connecting adds the power of almost 40,000 alumni and friends to your career network, getting together at events around the world to network and learn from fellow alumni and industry experts.
Fellowships &
Off-Campus Study
Off-campus study opportunities and academic engagement & research further your experiences at Denison and beyond.
Featuring upcoming events and other opportunities for Denison alumni, parents, friends, students and faculty/staff to connect.
Skills of a Liberal Arts Education
Students indicated how their experience at Denison has contributed to skills, knowledge and personal development in ways that connect to our core student learning outcomes. (Sources: College Senior Survey 2018; National Survey of Student Engagement 2017; EBI Resident Survey 2014)
Interactive!
Use the interactive graph to the left to learn more about how students who responded felt about their Denison education.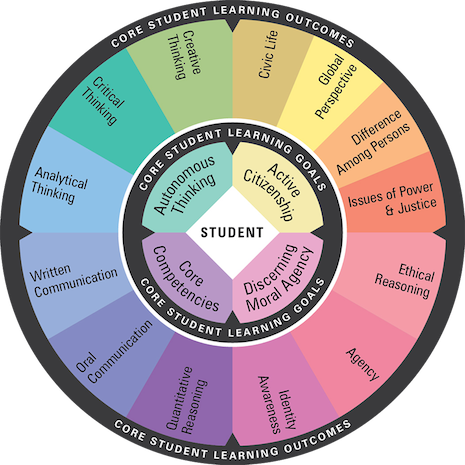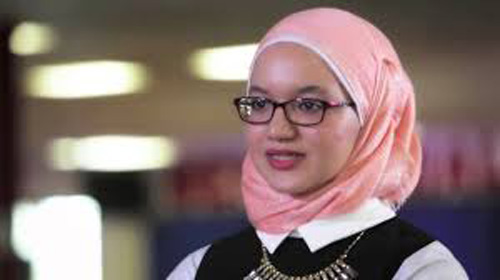 Denison students are highly engaged in the co-curriculum, and 75% of Denison seniors report having held a formal leadership role in a student organization, which is significantly higher than students at similar institutions.
The Denison curriculum places a high emphasis on students' ability to write well. Denison students reported writing significantly more than students at peer institutions (measured in number of pages).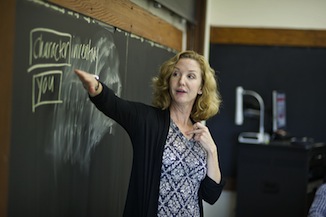 Denison professors are scholars in their fields but also are masters in the crafts of teaching and advising. Denison seniors rated the quality of their interactions with their faculty advisors significantly higher than students at other Carnegie institutions.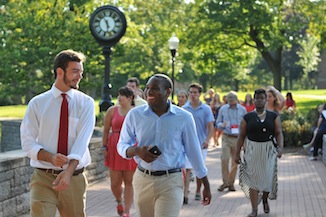 Denison is a pluralistic community. The Denison experience provides opportunity to dialogue and learn from others. Denison students report dialoguing with others who are different than them (in terms of race, economic background, and political views) significantly more often than students at similar institutions.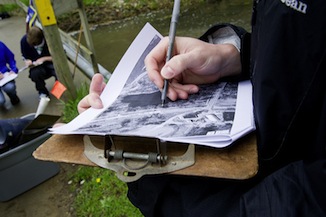 Denison students actively engage in the opportunities offered by Denison. In comparison to seniors at Carnegie institutions, Denison seniors were significantly more likely to have conducted research with faculty, completed an internship or field experience, or studied abroad.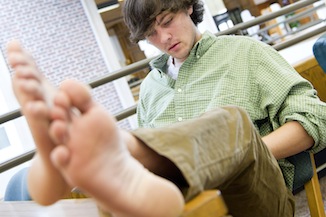 In comparison to seniors at other Carnegie institutions, Denison students were significantly more likely to say that their college experience contributed to knowledge, skills and personal development in: writing clearly and effectively, speaking clearly and effectively, and thinking critically and analytically.
A Rigorous
Curriculum
Denison provides an intellectually rigorous curriculum. Denison seniors were significantly more likely to report that their coursework emphasized higher-order thinking than seniors at similar institutions, which are represented here as the Carnegie classification. Specifically, Denison students were more likely to report:
Analyzing an idea, experience, or line of reasoning in depth by examining its parts.
Evaluating a point of view, decision, or information source.
Forming a new idea or understanding from various pieces of information.
Integrative
Learning
A Denison education is not about rote memorization of facts. In fact, Denison students are significantly more likely than students at similar institutions (represented here as Carnegie) to report that their coursework prompts reflective and integrative learning. Specifically, Denison seniors were significantly more likely to report having:
Combined ideas from different courses when completing assignments.
Connected your learning to societal problems or issues.
Included diverse perspectives (political, religious, racial/ethnic, gender, etc.) in course discussions or assignments.
Examined the strengths and weaknesses of own views on a topic or issue.
Connected your ideas from your courses to your prior experiences and knowledge.
---
Note: These graphs compare Denison data to "Carnegie" and "National."  As classified by the Carnegie Commission on Higher Education, Denison's Carnegie Classification is Baccalaureate Colleges—Arts & Sciences, thus comparing Denison to a group of similar institutions, mostly comprised of small, private colleges.  "National" represents the data from all 983 institutions participating in the National Survey of Student Engagement in 2017.