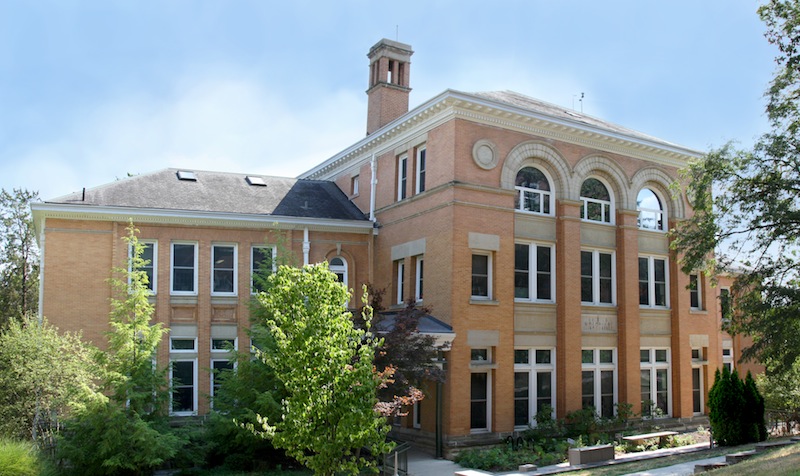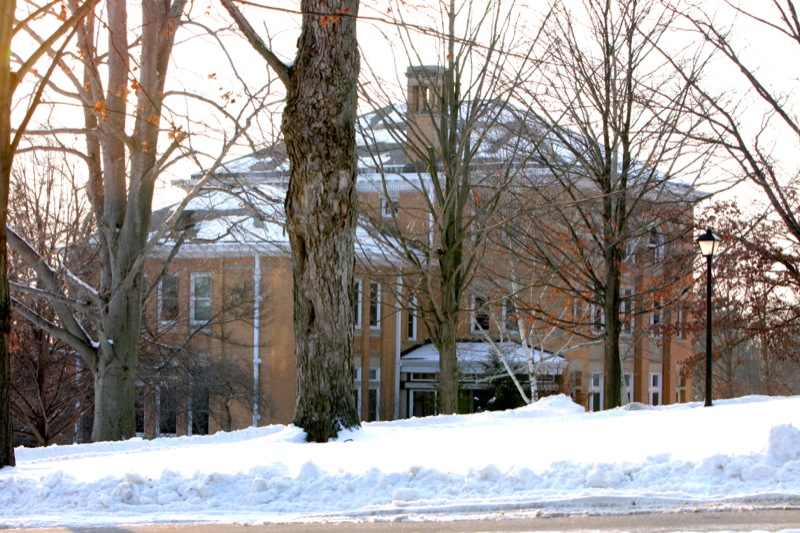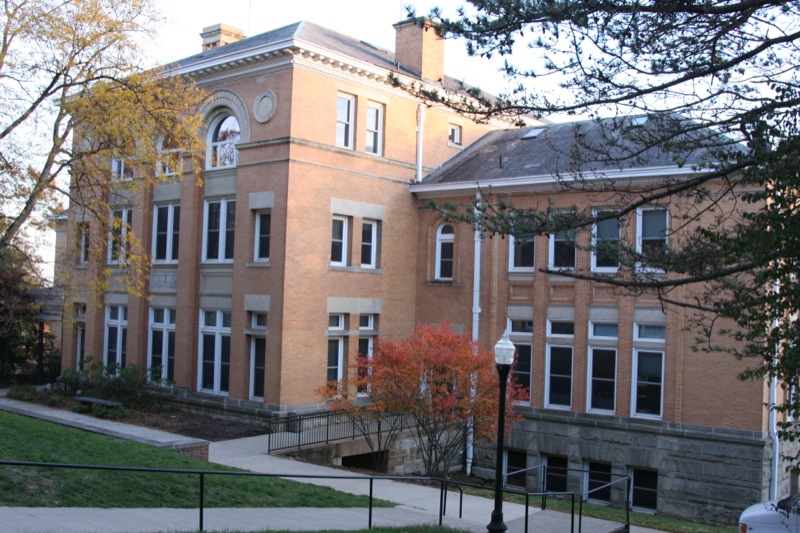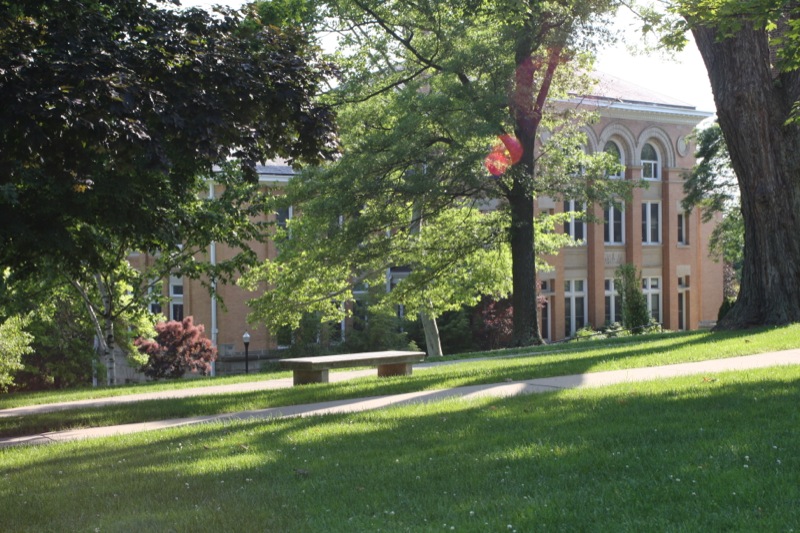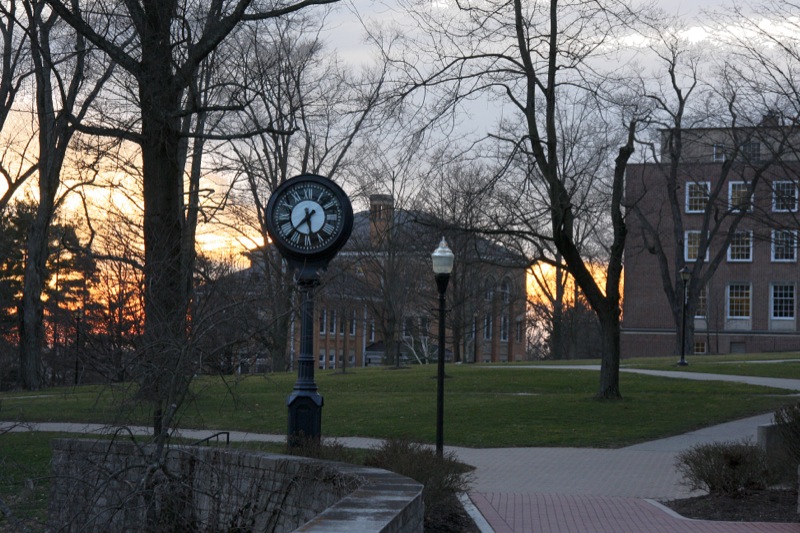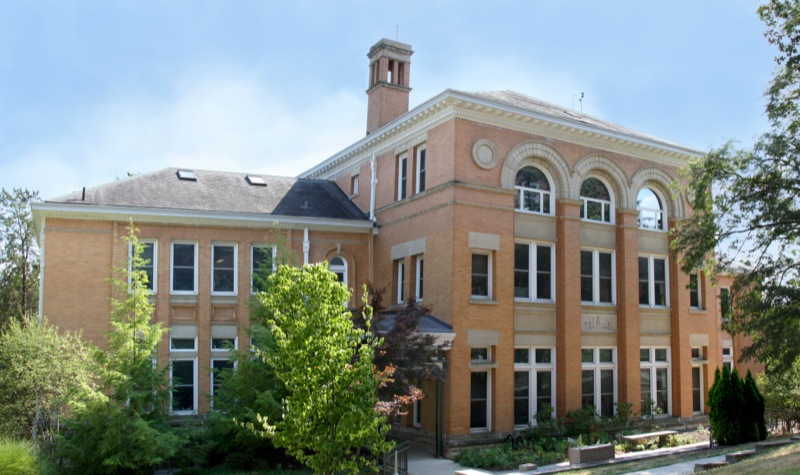 Historic Barney-Davis was renovated with special attention to environmental issues. For example, the carpet is made of recycled pop bottles, and south facing windows, skylights and transoms allow for maximum use of natural light and solar heat gain.
More about

Barney-Davis Hall

Barney-Davis is built of Oakland pressed brick and Amherst stone, and designed in the Northern Italian Renaissance Revival style.

Built in 1894 as a science hall, Barney-Davis is a gift of Eugene J. Barney, a Denison trustee from 1881 to 1917. The hall honors his father, Eliam, who was an early railroad car manufacturer and also a Denison trustee.

The interior was gutted by a fire in 1905 whereupon Barney funded its reconstruction and fireproofing. The building underwent a major, sustainability-focused renovation in 1996 with funds donated by the family of the late Samuel S. Davis and from Walter McPhail. Original building features such as the large, south facing windows, skylights, and transoms allow for maximum use of natural light throughout the building and for solar heat gain. Other original features, such as wood floors, window and door moldings, and storage cabinets were all restored and reused, maintaining the character of this beautiful building.
Directory
View the departments, offices, programs, services, and faculty with offices located in Barney-Davis Hall.
See Denison A-to-Z »
Departments, Offices, Programs & Services