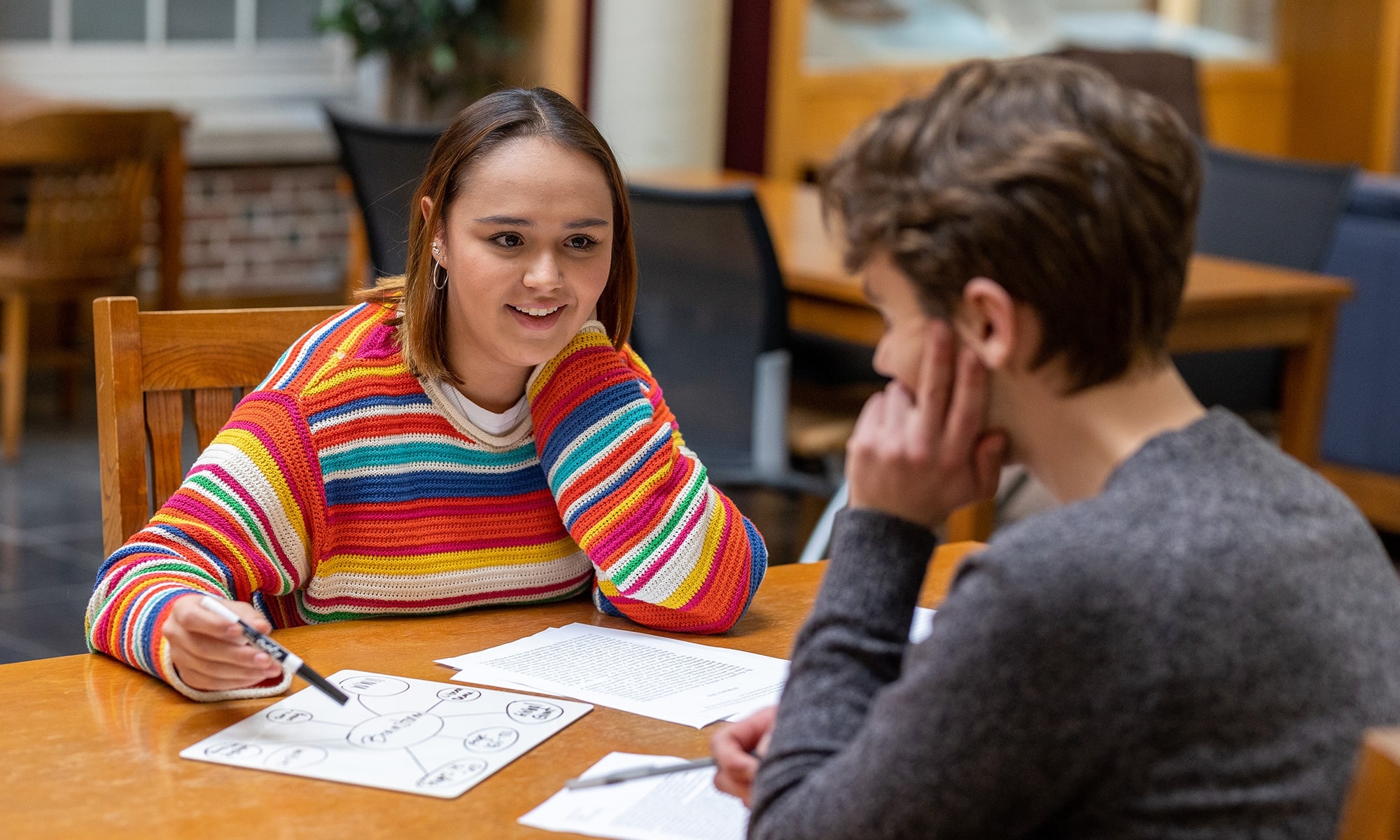 Writing Program
Writing plays a central role in Denison's liberal arts education. It is not a separate field of study but an integral part of all fields of study. The Denison Writing Program develops writers who view writing as critical thinking and a lifelong endeavor.

Kim Coplin '85
,
Provost and Associate Professor

Regina Martin
,
Associate Professor, Chair of Digital Humanities
Writers take intellectual risks, explore different ideas, and see the connection between critical reading, thinking, and writing.