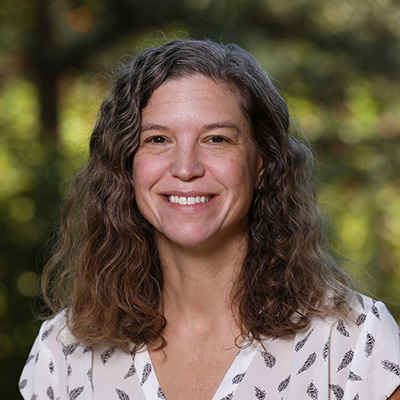 Regina
Martin
Associate Professor
Chair of Digital Humanities
Biography
Regina Martin researches 19th- and 20th-century British literature and literary and cultural theory. Her research interests in British literature have focused primarily on modernism, contemporary literature, economic criticism, and the history and theory of the novel. She is currently working on a book manuscript entitled "Finance Capital and British Modernism, 1870-1940" which interprets British modernism as a historical moment of financial crisis very much like our own.
Degree(s)
B.A. in English, University of Oklahoma; M.A. in English, University of Oklahoma; Ph.D. in English, University of Florida
Learning & Teaching
Courses
Writing Program
W101: Current Events Through Literature
English
ENGL 202: Literary Theory
ENGL 220: Twentieth-Century Literature
ENGL 225/WGST 225: Women In Literature
ENGL 310: Utopian Fiction/Utopian Practice
ENGL 341: The London Novel
ENGL 342: Contemporary Fiction and the Panopticon
ENGL 367: Exoticism in Victorian Literature
ENGL 400: Literature and Professional Life
Global Commerce
GC 101: Commerce and Society
Works
Publications
"The Feminist Realism of Zadie Smith's On Beauty," Modern Fiction Studies, Forthcoming in 2020.
"The Economics of a Literary Life: Alfred Marshall's Neoclassical Economics and George Gissing's New Grub Street." The Routledge Companion to Economics and Literature, edited by Matthew Seybold and Michelle Chihara, Routledge, 2019.
"Speculating Subjects: Keynes, Woolf, and Finance Capitalism." Modern Language Studies vol. 47, no. 1.
"State and Corporate Dystopianism in Nineteen Eighty-Four and Dave Eggers's The Circle." Critical Insights:Nineteen Eighty-Four, edited by Thomas Horan, Salem Press, 2016, pp. 55-69.
"London and Professional Society in H. G. Wells's Tono-Bungay and Hanif Kureishi's The Buddha of Suburbia." Studies in the Humanities vol. 42, nos. 1-2, 2015, pp. 82-107.
"Absentee Capitalism and the Politics of Conrad's Imperial Novels." PMLA vol. 130, no. 3, 2015, pp. 584-598.
"Finance Capitalism and the Creeping London of Howards End and Tono-Bungay," Criticism vol. 55 no. 3, 2013, pp. 447-469.
"The Country and the City in Jean Rhys's Voyage in the Dark." Rhys Matters: New Critical Perspectives, edited by Mary Wilson and Kerry Johnson, Palgrave, 2013, pp. 133-149.
"'The Drama of Gender and Genre in Edith Wharton's Realism," Twentieth-Century Literature, vol. 58, no. 4, 2012, pp. 582-605.
"Specters of Romance: The Female Quixote and Domestic Fiction," The Eighteenth-Century Novel, vol. 8, 2011, pp. 147-66.
Other
Honors & Awards
In February 2015, Regina received a Mellon funded Ohio Five Digital Scholarship grant to develop a project called, "Literature and Professional Life: A Digital Life Stories Collection." The project collects and archives interviews with Denison English department alumni, who explain how they built careers our of their English degrees and discuss the role that literature has played in their personal and professional lives.

In October 2014, Regina was awarded the Kenneth M. Roemer Innovative Course Design from the Society for Utopian Studies for her course proposal entitled "Utopian Fiction | Utopian Practice."