Music Theatre
Denison's Music Theatre minor is unique
Starting from their first year on campus, Music Theatre students enjoy multiple opportunities to perform — and much more. Music Theatre is an interdisciplinary program designed for students who are interested in learning about all the components of music theatre: performance as well as writing, composing, directing, dance, history, criticism, and even design work for costumes, stages, lighting, and sound.
The power of "AND"
Denison's Music Theatre minor combines music and theatre in exciting ways. Performers and non-performers alike get the opportunity to immerse themselves in engaging courses that address a wide range of topics and techniques. You'll get to dive into performance and theory, composing and directing, the traditional and the avant-garde.
You will take courses in acting, theatre history, and theatre design. You will study vocal and music performance, composition, and conducting. You will learn playwriting, stage management, and choreography. And you will practice all of this on stages and in workshops, with experienced faculty and artists-in-residence, guest artists, Columbus-based professionals, and playwrights-in-residence.
Create your own path
Denison's Music Theatre minor is flexible. Build the program around your interests and major(s), and spark new creative and technical collaborations along the way. Music Theatre at Denison is for the student who wants to embrace a breadth of learning, and who can apply that wealth of knowledge to a creative landscape.
Our Curriculum
The Music Theatre minor is flexible enough to combine with any major. Students in all majors follow a program tailored to their interests and level of experience. The Music Theatre minor will help you:
Develop the artistic, creative, and intellectual skills needed to excel as a music theatre artist
Develop an understanding of the fundamental principles of music and theatre arts
Apply those principles to stage production
Develop analytical, problem-solving, and collaborative skills, a rich historical perspective, and an appreciation of aesthetic form
Prepare for graduate study and/or professional work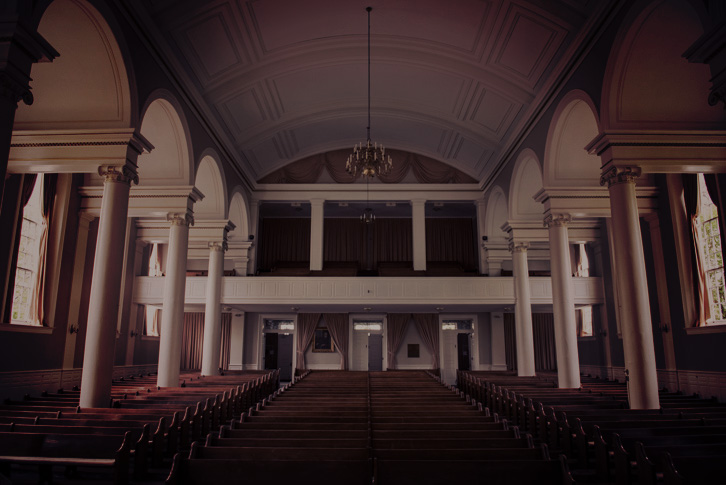 Spotlights