The Executive-in-Residence (EIR) program gives Global Commerce students direct and sustained connections with experienced, successful global business and nonprofit executives. Three-to-four senior executives from major business enterprises or nonprofit organizations spend meaningful time interacting with students and faculty in Global Commerce. Each EIR will share their own perspective on leadership, drawn from their experience in the business or non-profit sector. In turn, students and faculty will have opportunities to gain their own insights through their interaction with the EIRs. This reciprocal relationship is a hallmark of the program. The "residence" arrangement is flexible. It can range from weekly open consultation office hours to several campus visits during the semester, or possibly even a longer stay. The program's flexibility allows each Executive in Residence to make a commitment based on their time requirements.
Current Executives-in-Residence: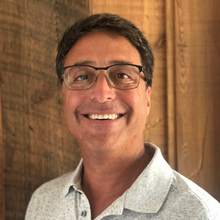 David Hirsh
CEO and co-founder of Atrium Corporation
Granville resident David Hirsh is a graduate of the University of Texas with a degree in Business and a major in Marketing. After starting his retail career in St. Louis at May Department Stores, David came to Ohio to join Limited Brands in 1990 as a merchant for Victoria's Secret Stores and their new Beauty division. He was responsible for merchandising and product development and he traveled extensively throughout Europe and Asia for trend and sourcing.
In 1995, David co-founded Atrium Corporation where he serves as CEO working with national and international specialty retail brands to design, develop and source fashion-right, brand-right and high-quality products for their customers which include Thirty-One Gifts, Victoria's Secret, Mac Tools, Pelotonia and more. Over the past 20 years, Atrium has started, grown, bought & sold many businesses as it evolves with the changing retail customer needs and market conditions. David is also a Partner at real estate investment firm Main & High Investments.
David resides in Granville, OH with his wife of 30 years and has three children - all of whom have a true passion for the fashion retail industry – and one grandchild who has given him his favorite role yet!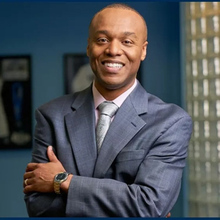 Oyauma Garrison '96
President & Chief Executive Officer, A Kid Again, Inc.
Oyauma Garrison serves as the President & Chief Executive Officer at A Kid Again, Inc, a nonprofit organization that provides ongoing adventures for kids facing life-threatening conditions. A Kid Again provides hope, happiness and healing through ongoing fun activities called Adventures. Oyauma is a former insurance company executive of over 20 years. He worked at State Farm, Nationwide, Allstate, and Jacobson. He currently serves as a Director on the Board of Buckeye Insurance.
Active in the community, Oyauma has received numerous awards for leadership and community service. Honors and recognition include, Top 50 Smart Business Leaders, CEO of the Year finalist – Columbus CEO, a Columbus Business First Most Admired C-Suite leader (two years) and NBMBAA Lifetime Achievement Award. He has received an honorary doctorate degree from Franklin University for Community Leadership; and the Denison University Alumni Citation Award – the highest award bestowed upon an alumnus. Oyauma has been featured in several publications and delivered his first TedTalk on Corporate Social Responsibility in 2016. He has been recognized with the United States of America Presidential 2014 Gold Standard Award for Community Service. Additionally, recognized twice by the Ohio General Assembly for his leadership and by the Columbus City Council.
Oyauma received his bachelor's degree from Denison University and his MBA from Franklin University. He was also a member of Alpha Phi Alpha and Prince Hall Masons. He is also involved with the National Black Alumni Association.
A native of Baltimore, Maryland, Oyauma is married to Dr. Sacheen Garrison and the proud father of Mya, Cameron, and Carter.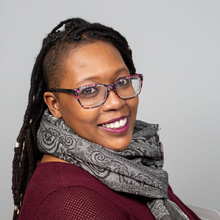 Erika Pryor
Chief Marketing Officer & Founder, EPiC Creative + Design, LLC
Dr. Erika Pryor is the Chief Marketing Officer and manifesting guide leading EPiC Creative + Design, LLC. She leverages her diverse background working in higher education, economic development, non-profit and startup spaces supporting brands throughout Ohio, the U.S. and internationally. In various roles, Dr. Pryor has served as a career coach, content strategist, copywriter, professional development trainer, and college professor helping learners apply marketing, communication, DEI and technology to drive business goals.
As the founder of EPiC Creative + Design, a Fractional CMO consultancy and marketing curriculum company Dr. Pryor and her team help enterprise companies, small businesses, entrepreneurs and professionals leverage proven marketing principles, strategies and tactics to manifest new opportunities. They do this by focusing on three pillars: Inspiration, Information and Implementation.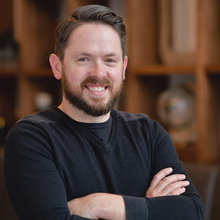 Will Zell
Founder & CEO, Zell Capital
Will is the founder of Zell Capital and an experienced entrepreneur and investor in startup companies. Prior to Zell Capital Will was the Founding CEO of Nikola Labs, where he led the company from the beginning, raising over $20 million in investor capital and leading the company into a high growth phase. Will remains active in Nikola Labs as Executive Chairman.
Prior to Nikola, Will was the founder of two other tech companies and several other small businesses in diversified industries. Will resides outside of Bellefontaine, Ohio with his wife Beth and three children. Beth is also an entrepreneur as the owner and operator of Sweet Aromas Coffee in Downtown Bellefontaine.