34th Annual Junior-Senior Symposium Held
Denison's Art History and Visual Culture Department held its annual Junior-Senior Symposium on Thursday, April 27th in the Bryant Art Center.
Moderated by Prof. Karl Sandin, this event is a capstone experience for AHVC juniors and seniors. The symposium featured a presentation of research in progress by four senior majors.
---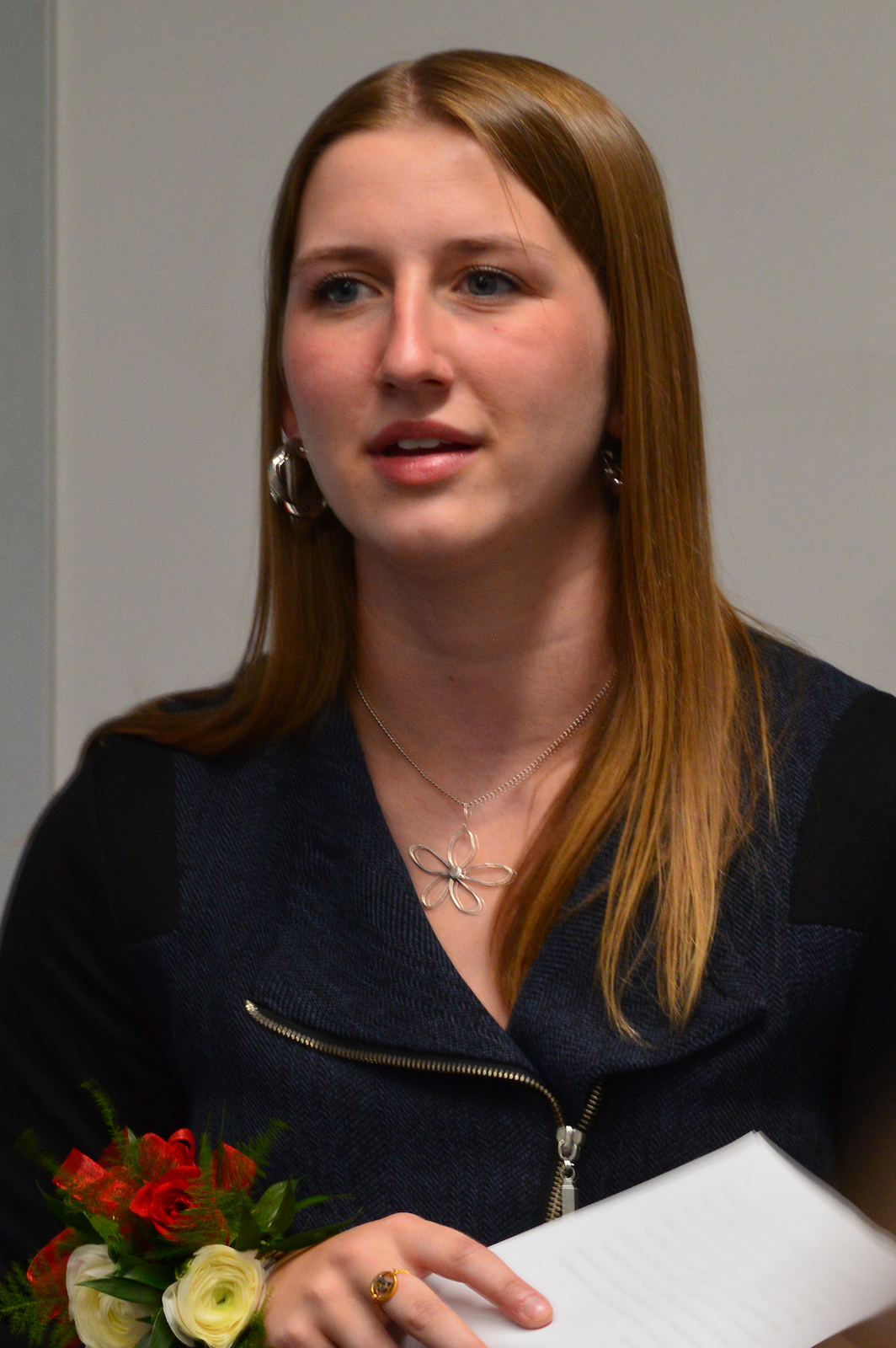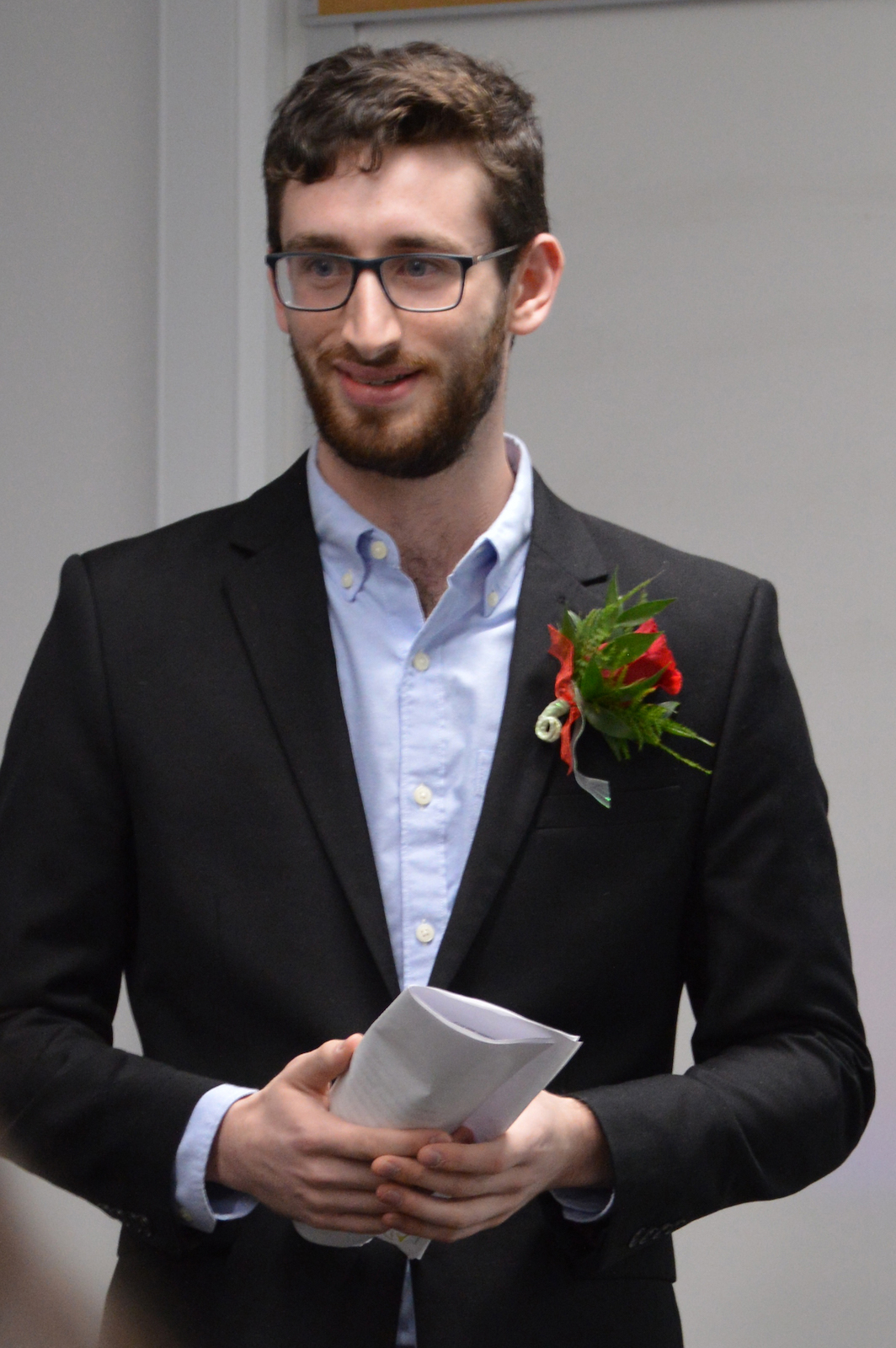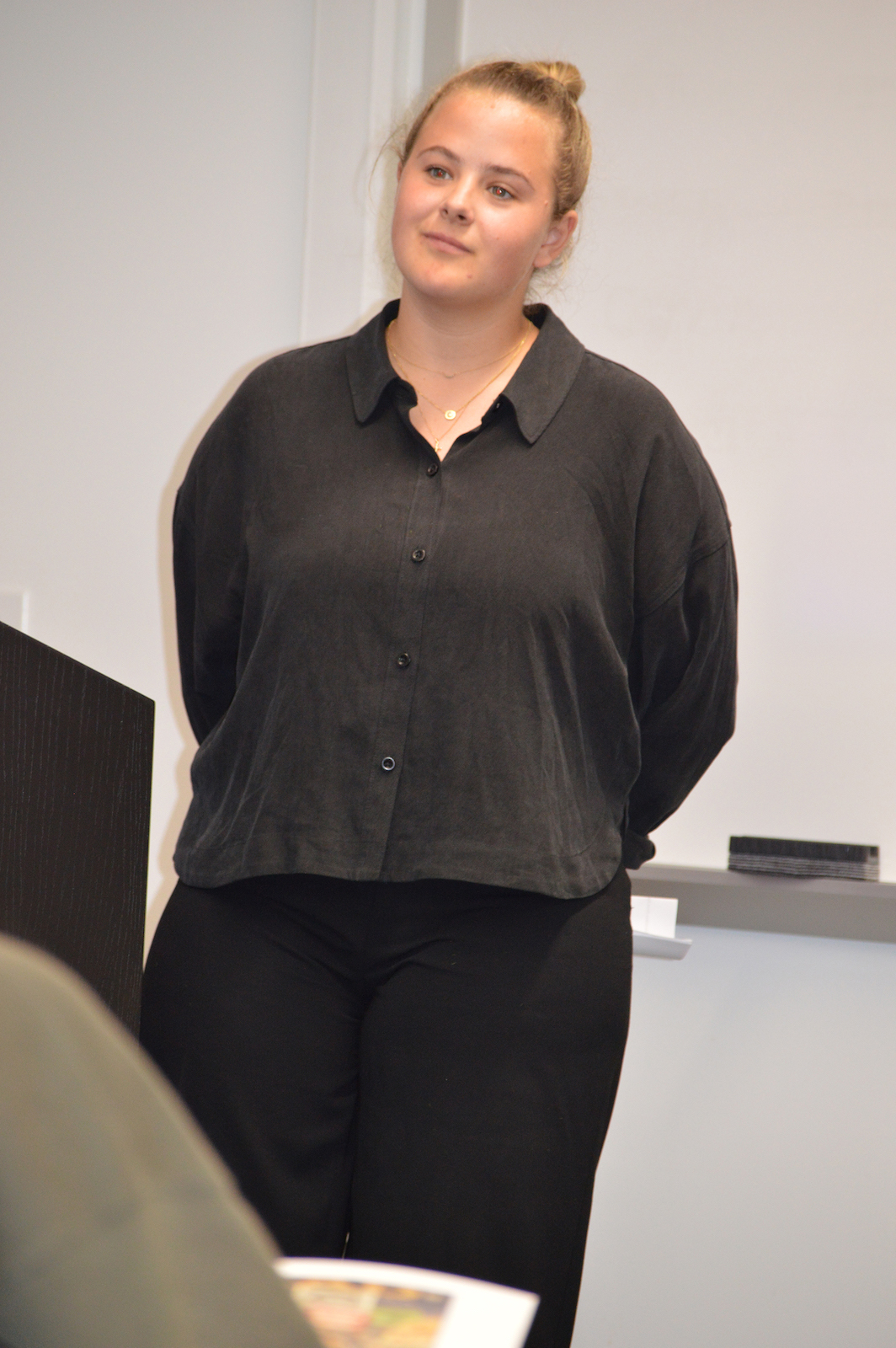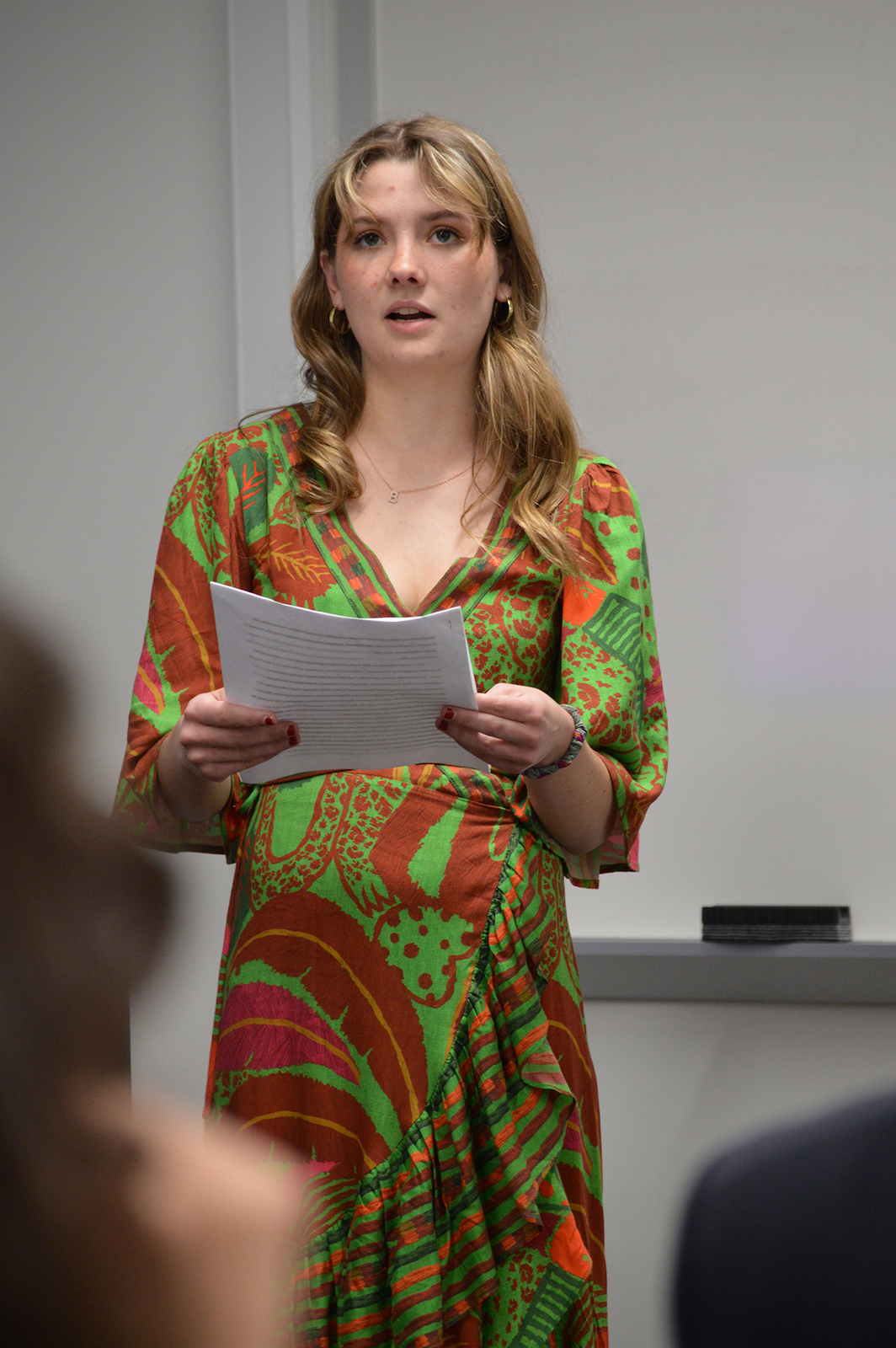 Ellie Blasko presented her abstract, entitled "Anthony van Dyck, Charles I, and Queen Henrietta Maria: An Analysis of Power in Portraits of the Stuart Court," focuses on how the court elite did whatever it took to be the person the public would like to see.
Adam Cohn presented his research abstract entitled "Rural Studio: Was This Humanitarian Project Truly Countervisual?" On the surface, The Rural Studio created nuanced, stable architectural constructions. But was their glowing press and positive critical reception warranted?
Madeleine Hunt presented her research abstract entitled "Identity and Visual Culture: Staging, Performativity, and Power in Sienese Ceremony, Fourteenth through Fifteenth Centuries." In Siena of the fourteenth and fifteenth centuries, religious ceremonies, political rituals, and other urban events dominated the city and its people. To understand who really benefited from each ceremony, one must consider exactly how the ceremony was set up for the participants, the elite, and the urban audience.
Betsy Wagner was the final senior to present her research in progress, "Alfred E. Neuman for President: Critical Reflections on Countervisual Resistance in the U.S. During the 1950s and 1960s." In my current research I have focused primarily on the beginnings of "Mad" in the 1950s and 1960s. I have taken a deep dive personally into both the historical context and the satirical content of the magazine.
Each students' presentation was followed by a lively question and answer period with the large group of attendees.