Visit & Contacts
Hours & Admission
The MIX Gallery is open during Denison's academic year. Hours are dependent upon the show at the time. Admission into the gallery is free to all guests. Please contact the Gallery Coordinator if you wish to access the space.
Parking & Directions
The MIX Gallery is located at 202 North Mulberry Street, Granville, Ohio 43023. Street parking for the gallery is available on West College Street and wheel chair access is available.
Staff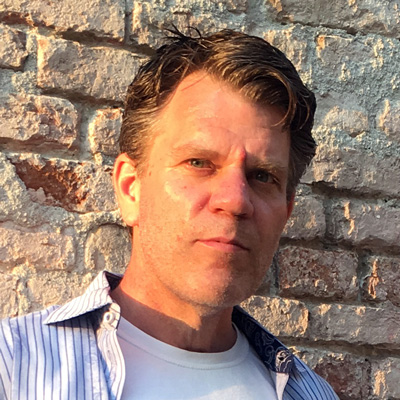 Director of Collaborative Technologies for the Fine Arts
Faculty
|
Information Technology Services

/

Studio Art
The position of "Director of Collaborative Technologies" was established to provide dedicated support to the fine arts academic disciplines, with a focus of assisting in the development of the curriculum that is centered around technology. The Director is also responsible for the day-to-day support for the technology-enhanced spaces used by the Fine Arts disciplines such as the MIX Gallery, the Knapp Performance Space, the Mulberry MIX Lab (a state-of-the-art computer laboratory equipped with media software and computer peripherals designed for the arts), and its five departmental satellite labs.
In addition, the Director teaches one course per semester in collaborative arts technology as well as technical and collaborative workshops for both faculty and students.
Sandra Spurlock '21 - Gallery Coordinator
Sandra has worked as the Gallery Coordinator since January 2019. She is currently a junior at Denison University and is majoring in the Studio Art BFA program with a minor in Communication. Sandra is responsible for coordinating exhibits, directing events, and collaborating with artists in the MIX Gallery. She is the go-to person for anyone wishing to show work in the gallery, and her familiarity with the space enables her to be very helpful in fulfilling the artistic vision of that work.