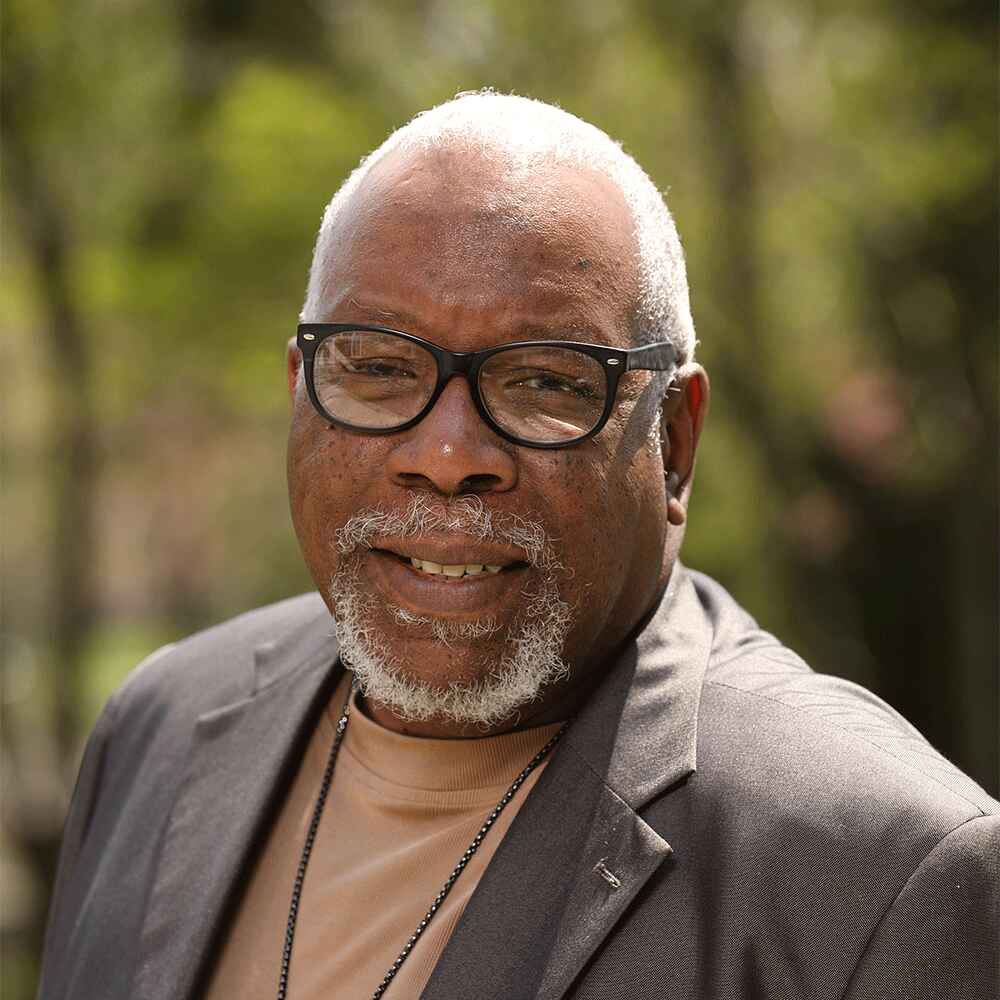 Timothy
Carpenter
Affiliated Studio Instructor
Director of Gospel Choir
Christian Life Coordinator
Biography
Timothy Carpenter began playing piano at the age of three. He received formal classical training at age four and continued his studies resulting in a piano scholarship to The University of Cincinnati, College Conservatory of Music.

While studying classical piano he continued his love for Gospel music. He has worked with many of the legendary gospel artist including, Pastor Marvin Winans, Vicki Winans, Donnie McClurkin, Walter Hawkins, Tramaine Hawkins, Donald Lawrence, Fred Hammond, Commissioned and the Clark Sisters.

"Rev", (as he is affectionately called on campus), was a staff writer for Sparrow Records penning songs recorded by Bishop Norman L. Wagner and The Mt. Calvary Concert Choir, which gave him his first Stellar Award nomination. His song, "I Still Want You", appears on Tramaine Hawkin's Grammy winning album, "Tramaine…LIVE"!

Tim is also heralded as a master studio musician. His work on Fred Hammond's "Lift Up Your Heads" landed his name on another Grammy winning album, "Handel's Soulful Messiah", produced by Quincy Jones.

Showcasing his classical training, Tim has scored for major orchestras including the Columbus Symphony and The Birmingham Symphony. He was asked to arrange and score three pieces for the world renowned Deutsches Filmorchester Babelsberg also performing as guest conductor in Potsdam, Germany. 

Tim's love for theatre provided him the opportunity to serve as Musical Director for two plays at the Cincy Playhouse in the Park during the two seasons that garnered them two Tony awards. He was also nominated for a "Kelvin Klein Award" for his music direction of "Crowns" at the St. Louis Repertory Theatre. 

Rev's music has taken him to many countries including, England, Scotland, Canada, Germany, Belgium, Denmark, Sweden, Jamaica, Switzerland, France and Spain.

Currently he is the Pastor of God's Way Ministries International and serves Denison in different capacities.
Learning & Teaching
Academic Positions
Director of The Denison University Gospel Choir
Director of The Denison University African-American Roots Ensemble
Works
Discography
With These Hands
Timothy Carpenter and Triunity
Handel's Soulful Messiah
Tramaine (LIVE)
Chicago Mass Choir
Bishop Norman L Wagner and the Mt. Calvary Pentecostal Church Concert Choir
Service
Professional Memberships
Songwriter and Publishing Member of ASCAP