Style Details
Harvard brick and Bedford limestone in the Georgian Revival style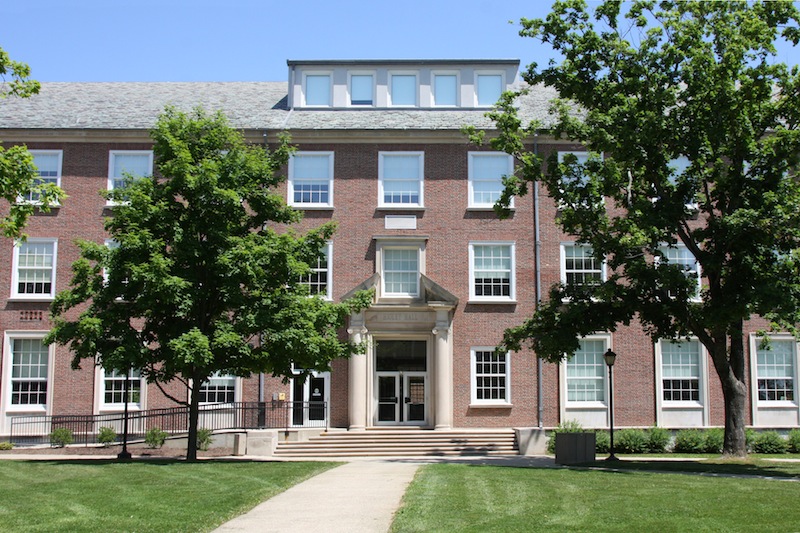 Upcoming Events
After a heavy snowfall in 1952, campus pranksters blocked the entrances to Higley Hall, then known as the Life Science Building, with giant snowballs. Their fellow students were amused. Professors were not.
More about

Higley Hall

Higley Hall is one of architect William Gehron's many buildings on Denison's campus. Built in 1941 of Harvard brick and Bedford limestone in the Georgian Revival style, the building was originally named the Life Science Building and was a gift of William Howard Doane's daughter, Ida. In 1997 the building underwent extensive renovation and modernization and was renamed Higley Hall in recognition of a substantial gift from Beverly and Albert M. Higley, a Denison graduate and trustee whose construction company has been involved with more than 20 buildings on campus.
Directory
View the departments, offices, programs, services, and faculty with offices located in Higley Hall.
See Denison A-to-Z »
Departments, Offices, Programs & Services