Mindfulness Orientation
Want to learn how mindful practices can help sustain a vibrant college experience? Apply to Denison Mindfulness Orientation (DMO)!
Up to 24 members of the Class of 2023 will leave campus for a nearby retreat center with upperclass students and faculty advisors to explore how contemplative practices can enhance the college experience: finding good friends, "right-fitting" clubs and activities, probing off-campus experiences, and cultivating service-mindedness. Along the way, we'll make new friends, establish personalized patterns of thinking and doing… and have some fun!
Participants will learn how setting daily routines with specific time set aside to reflect, relax, or stretch out our bodies and minds can help us feel healthy and focused. In this period of transition to college life, creating a base structure of conscious choices for personal needs can provide stability and become the launching pad for four years of growth, learning, and benefits for daily routines.
Students who apply for this trip should be ready to spend time reflecting on their identities, individual truths, and daily choices, but this program is for everyone who wants to improve their mindfulness.
Join DMO this fall! Please complete the application. The deadline is Wednesday, May 15, 2019.
The Schedule
Students arrive on campus for Mindfulness Orientation on Monday, August 19th.  August Orientation begins Sunday, August 25th.
Safety & Experience
No experience with mindful practices is necessary!
To maintain the quality of this small group experience and to minimize the risks, we ask that you abide by the following policies: non-prescription drugs, alcohol, and tobacco are not permitted on the trip. In addition, please do not use MP3 players, portable radios, cell phones, or other electronic devices on the trip.
What Do I Need to Bring?
A complete packing list will be sent to you with your acceptance packet over the summer.
Fees
The cost of DMO is $250. Pell Grant recipients who wish to participate may have their fees waived.
Additional Details
You will move into your fall dorm assignment upon arriving on campus. Athletes in some fall sports might not be able to participate in DMO because of early practices. Check with your coach and be sure to check your email over the summer for forms to complete and additional information.
For more information, contact: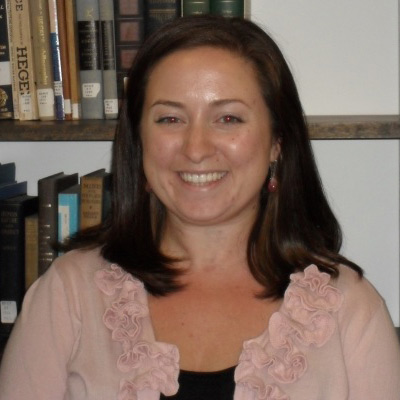 Academic Administrative Assistant, Philosophy
Pre-Orientation Coordinator, First-Year Program
Staff
|
Philosophy

/

First-Year Program