Multicultural Greek Council
The Multicultural Greek Council (MGC) is an umbrella council for Multicultural Greek-letter organizations at Denison. The purpose of MGC is to provide a forum that allows for the free exchange of ideas, programs, and services between its constituent fraternities and sororities; to promote the awareness of multicultural diversity within the college, the surrounding communities, and the greater community-at-large, and to support and promote the works of its member organizations.
Learn more about Denison's MGC organizations below:
Alpha Sigma Rho Sorority, Inc.
Nickname: ASRs or Alpha Sigs
Founded: University of Georgia, Athens, GA, 1998
Colors: White, red, and silver
Philanthropy: Ovarian Cancer Research
Chi Sigma Tau Fraternity, Inc.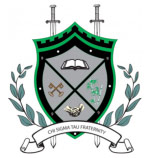 Nickname: Chi Sigs, C-S-Ts
Founded: September 9, 1999, University of Illinois at Chicago
Colors: Green and Gray
Lambda Theta Alpha Latin Sorority, Inc.
Nickname: LTAs or Lambda Ladies

Founded: Kean University, Union, New Jersey, 1975
Colors: Burgundy and grey
Philanthropy: St. Jude Children's Research Hospital
Phi Iota Alpha Fraternity, Inc.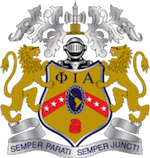 Nickname: Phiotas
Founded: Originally, Phi Iota Alpha was two separate fraternities (Sigma Iota, 1912, and Phi Lambda Alpha, 1919) which merged in 1931 to Phi Iota Alpha.
Colors: Gold, Navy Blue, Red, and White
Sigma Lambda Gamma National Sorority, Inc.
Nickname: Gammas
Founded: University of Iowa, 1990
Colors: Pink and Purple
Philanthropies: Breast Cancer Awareness, TRIO Programs
Spotlights