Academics: Our Community Values
In the Provost's Office, our commitment to IDEA principles takes form in several initiatives.
The Denison Forward Report on IDEA outlines our history, provides planning process and insights, shares metrics for tracking, and an action plan. The plan is a living document that will change and evolve as we continue our IDEA journey as a college.
Denison has become more racially diverse – 46% of our tenure-track faculty hires and 38% of students enrolled during the last 10 years have increased diversity on our campus. However, it is important to recognize that, while we have increased diversity on campus, not all members of our community have always felt welcomed or have a sense of belonging. In particular, students, faculty, and staff of color have too often felt marginalized and have had racially charged experiences.
Initiatives
Onboarding New Faculty
The Provost's Office will add training on inclusive pedagogies into new faculty orientation, ensuring new faculty have an opportunity to acculturate Denison's definition of inclusive pedagogies, its foundational relationship to the college, and where faculty can find resources and opportunities. The Provost's Office is examining an approach to make new faculty orientation more group-based and extend it across the first year. Assuming this happens, we will embed ongoing training around inclusive pedagogies into this revamped program.
Ongoing Professional Development of Faculty
The Provost's Office will work with the Center for Learning and Teaching to offer ongoing workshops on effective and inclusive pedagogies. The Center will pilot a program where small groups of faculty are selected and charged with discussing inclusive pedagogies across disciplines.
Academic Department Assessments and Planning
To date, every academic department has been thinking about issues of diversity, equity, access, and inequality, with the purpose of better supporting student belonging and academic success. Some departments are farther along on this journey than others. The Center for Learning and Teaching and the Associate Provost for Diversity, Equity, and Inclusion will work with each department to support continual advancement. To do this work, data will be collected from students on their classroom/learning experiences. Departments will be asked to develop plans for continual progress.
The Associate Provost for Diversity, Equity, and Inclusion is a member of a cross-functional Inclusion, Diversity, Equity and Antiracism (IDEA) Team.
The Team is charged with making sure that every unit across the college is doing its part to ensure that the entire college is moving forward.
Accountability
We need to measure progress against these strategies to hold ourselves accountable for what we are committing to doing. The IDEA Team will create a tracking approach to define our action plan, timelines, and accountability metrics to ensure this happens. Updates will be posted on the Denison website at the end of every semester.
We will ensure:
Reporting occurs on multiple levels throughout the university infrastructure.
Administrators, faculty, and staff report on IDEA activity as part of their regular job evaluations.
IDEA plans and annual progress updates will be made public for all units
IDEA commitment and proficiency have been incorporated into hiring practices (search committees, advertising, applications, and questions
"We need every member of our community to see themselves as belonging at Denison, and we need every member to act from personal and institutional values of being welcoming and inclusive and being part of an academic community where issues are questioned, discussed, and respectfully debated as part of the process of intellectual inquiry. To do this work, we should not leave our identities behind but instead hold our greatest differences, not in isolation, but in relationship with one another."
---
Definitions:
Inclusion – developing a campus community of belonging in which everyone feels listened to, valued, and respected
Diversity – recruiting and retaining Denison students, faculty, and staff who represent a wide range of backgrounds, views, and perspectives
Equity – creating opportunities for historically underserved populations to have equal access to and participation in educational programs that are capable of closing the gaps in student success and completion.
Antiracism – calling on the majority/dominant groups to proactively work against racism.
Additional policies that support IDEA principles:
For more information, contact: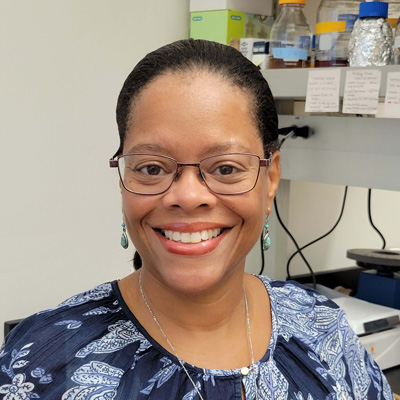 Associate Provost for Diversity, Equity and Inclusion (DEI)
Director of Denison Forward
Deputy Title IX Coordinator
Associate Professor