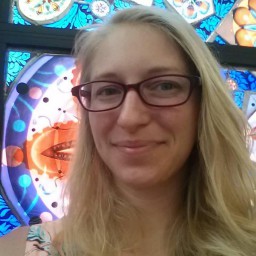 Sarah
Supp
Biography
I am an ecologist who uses data analytics techniques to study biodiversity in a changing world. I'm really excited to be a part of the interdisciplinary Data Analytics Program, which represents an emerging field and a set of tools that is increasingly important for success across career paths. As it becomes easier to quickly collect large amounts of data or gain access to complex datasets, a solid foundation in data and computational literacy is needed solve the important problems of our time. At Denison University, my goal is to work together with students to foster creative and critical thought through hands-on learning and research, to become effective communicators and problem-solvers. I teach core courses in the Data Analytics Program, and conduct data-driven ecological research on biodiversity, avian migration, and long-term trends in ecological communities. If you are curious about these things, we should chat! Outside of Denison, I enjoy chasing my toddler and dog around outdoors, making music, playing board games with friends, and traveling to new and faraway places.
Degree(s)
B.S., Valparaiso University; Ph.D., Utah State University
Research
biodiversity change; macroecology; long-term community ecology; hummingbird migration; teaching programming; data sharing
Details
My research is motivated by the question: how do perturbations drive fundamental change in taxonomic and functional diversity across ecological scales? I am especially interested in understanding how changes observed at one level of organization (e.g., organism) scale up to impact other levels of organization (e.g., community diversity, ecosystem function). In this work, I combine local-scale field observation and experimental data with the analysis of large continent- and global-span datasets and computational approaches. If you're interested in how the intersections of programming, math, and ecology can be used to explore biodiversity patterns, please contact me via email or twitter.
Works
Publications
Supp, S.R., L. Graham, F.A. La Sorte, T.A. Cormier, G. Bohrer, R. Weinzierl, K. Guay, P. Jantz, G. Bohrer, D.R. Powers, S. Wethington, S. Goetz, and C.H. Graham. in review. Alternate migration scenarios provide novel insights into environmental associations of migrating hummingbird populations in North America. Royal Society Open Science 
Bowler, D.E., A.D. Bjorkman, M. Dornelas, I Myers-Smith, M. O'Connor, L. Navarro, A. Niamir, S.R. Supp, C. Waldock, M. Vellend, S. Blowes, K. Bohning-Gaese, H. Bruelheide, R. Elahi, L.H. Antao, J. Hines, F. Isbell, H.P. Jones, A.E. Magurran, J. Sarmento Cabral, M. Winter, M. A.E. Bates. in revision. Geography of the Anthropocene differs between the land and the sea. Nature
Bannar-Martin, K.B., C. Kremer, S.K.M. Ernest, M.A. Leibold, H. Auge, J. Chase, S.A.J. Declerck, N. Eisenhauer, S. Harpole, H. Hillebrand, F. Isbell, T. Koffel, S. Larsen, A. Narwani, J.S. Petermann, C. Roscher, J.S. Cabral, S.R. Supp. in review. Integrating community assembly and biodiversity reveals new dimensions of ecosystem function: the Community Assembly and the Functioning of Ecosystems (CAFE) approach. Ecology Letters
Dornelas, M., L.H. Antao, F. Moyes, A.E. Bates, A.E. Magurran, and BioTIME consortium (200+ authors). in revision. BioTIME: a database of biodiversity time-series for the Anthropocene. Global Ecology and Biogeography. data paper.
Graham, L.J., B.G. Weinstein, S.R. Supp, and C.H. Graham. 2017. Future geographic patterns of novel and disappearing assemblages across three dimensions of diversity: A case study with Ecuadorian hummingbirds. Diversity and Distributions. 23: 944-954. doi: 10.1111/ddi.12587
Hampton, S.E., M.B. Jones, L.A. Wasser, M.A. Schildauer, S.R. Supp, J. Brun, R.R. Hernandez, C. Boettiger, S.L. Collins, L.J. Gross, D.S. Fernandez, A. Budden, E.P. White, T.K. Teal, S. Labou, J.E. Aukema, J. Regetz. 2017. Skills and knowledge for data-intensive environmental research. BioScience. 67: 546-557
Graham, C.H., S.R. Supp, D.R. Powers, P.A. Beck, M.C.W. Lim, A. Shankar, T.A. Cormier, S.J. Goetz, and S. Wethington. 2016. Winter conditions influence biological responses of migrating hummingbirds. Ecosphere. 7: e01470
Ernest, S.K.M., G.M. Yenni, G. Allington, E.M. Christensen, K. Geluso, J.R. Goheen, M.R. Schutzenhofer, S.R. Supp, K.M. Thibault, J.H. Brown, T.J. Valone. 2016. Long-term monitoring and experimental manipulation of a Chihuahuan desert ecosystem near Portal, Arizona (1977-2013). Ecology. data paper.
Supp, S.R., D.N. Koons, and S.K.M. Ernest. 2015. Using life history trade-offs to understand core-transient structuring of a small mammal community. Ecosphere. 6: art187
Supp, S.R., F.A. La Sorte, T.A. Cormier, M.C.W. Lim, D. Powers, S. Wethington, S. Goetz, and C.H. Graham. 2015. Citizen-science data provides new insight into annual and seasonal variation in migration patterns. Ecosphere 6: art15. (Press Coverage in All About Birds Cornell Lab and YouTube)
Shaw, A.K., D.E. Stanton, S.R. Supp, A. Budden, S. Eby, P.L. Reynolds, R. Salguero-Gomez, D.R. Sholes, and N.B. Zimmerman. 2015. Ecology postdocs in academia: primary concerns and possible solutions. Bulletin of the Ecological Society of America 96: 140-152.
Stanton, D.E., D.R. Scholes, and S.R. Supp. 2014. ESA's Early Career Ecologist Section: Supporting the professional development of early career ecologists in all career trajectories. Bulletin of the Ecological Society of America 95: 435-438.
Supp, S.R. and S.K.M. Ernest. 2014. Species-level and community-level responses to disturbance: a cross-community analysis. Ecology 95: 1717-1723.
White, E.P., E.M. Baldridge, Z.T. Brym, K.J. Locey, D.J. McGlinn, and S.R. Supp. 2013. Nine simple ways to make it easier to (re)use your data. Ideas in Ecology and Evolution. 6: 1-10. (PeerJ Pick 2014)
Supp, S.R. 2013. Local and regional drivers of biodiversity: from life-history traits to system-level properties. Graduate Dissertation. Utah State University.
Supp, S.R., X. Xiao, S.K.M. Ernest, and E.P. White. 2012. An experimental test of the response of macroecological patterns to altered species interactions. Ecology. 93: 2505-2511. (Top 4 in Ecology in the year following publication)
Cobbold, S.M. and S.R. Supp. 2012. Patch shape alters spider community structure: links between microhabitat choice and sensitivity to increased edge habitat. Journal of Insect Conservation. 4: 581-589.
Thibault, K.M., S.R. Supp, M. Giffin, E.P. White and S.K.M. Ernest. 2011. Species composition and abundance of mammalian communities. Ecology. 92: 2316. data paper
Supp, S.R. and E.P. White. 2010. Measures of journal quality should separate reviews from original research. Ideas in Ecology and Evolution. 3: 16-19.
O'Donnell, R.P., S.R. Supp and S.M. Cobbold. 2010. Hindrance of conservation biology by delays in the submission of manuscripts. Conservation Biology. 24: 615-620. (Press Coverage in Nature and The Scientist)
Service
Professional Memberships
Ecological Society of America
International Biogeography Society
Software Carpentry
Data Carpentry
Other
Grants & Funding
Supp, S.R. 2014-2017. Dynamic macroecology: Globally assessing body size diversity response to environmental change. National Science Foundation. Postdoctoral Research Fellowship – Intersections of Mathematical, Physical, and Engineering Sciences and Biology. DBI-1400911. $207,000
Supp, S.R., M. Dornelas, M.I. O'Connor. 2014-2016. Quantifying biodiversity change through time. Synthesis Centre for Biodiversity Sciences (sDiv) Working Group funded jointly with M. O'Connor and A. Gonzalez via Canadian Institute for Ecology and Evolution (CIEE). $20,000
Supp, S.R., S. Blowes, M. Dornelas. 2017. Biogeography of Biodiversity Change – supplementary funding for writing retreat. St. Andrews, Scotland. $5,000 | sDiv