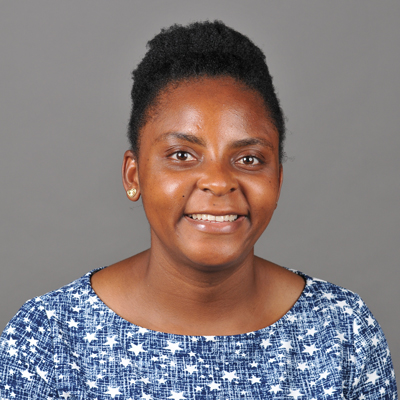 Belinda
Azenui
Biography
I joined Denison University in 2020 as an Assistant Professor of Economics after earning my Ph.D. in Economics from the University of Utah. I was drawn to Denison because of its outstanding liberal arts educational reputation, and particularly to Denison's Department of Economics for its intellectual and cultural diversity. I am excited about the opportunity to grow in my career, and to mentor, encourage, and empower my students with knowledge.
Degree(s)
Ph.D. Economics, University of Utah, 2020; One year of upper division and masters level courses, University of Utah, 2014; A.A. Magna Cum Laude, Economics, Irvine Valley College, 2013; B.Sc. University of Buea, 2010
Learning & Teaching
Courses
ECON 101 Introductory Macroeconomics
Research
My primary research interests are in areas of growth and structural change in developing countries, particularly those in Sub-Saharan Africa, using macroeconomic modeling and econometrics based analysis.
Details
Recently, I and my co-author have used time series and panel data econometric methods to analyze the dynamics between productivity growth and structural transformation in Sub-Sahara African Least Developed Countries (LDCs). Currently, I am working on examining more closely the relationship between structural change and aggregate productivity growth for the LDCs as well as country specific analysis.
Works
Publications
Azenui, N. and Rada, C. (forthcoming). Labor productivity growth and structural change in sub-Sahara African LDCs: a Divisia index decomposition approach. Structural Change and Economic Dynamics. Accepted, 07-28-2020.