Logos & Branding
Logos & Identity
All Denison logos, wordmarks, icons, and the official seal may only be used with advance permission granted by the Office of University Communications. These identifying marks should only be implemented using the highest-quality logo files possible, and should never be manually altered.
University Logo - Block Logo & Wordmark
Denison's logo is an important visual identifier of our brand and sets the stage for all messaging and communication that follows. The Denison "block" logo should be used to identify the college in external marketing materials to maximize our visibility and to maintain the singular, iconic look with which our audiences identify. Alternatively, the wordmark can be used in its place, as further detailed within the branding guideline's logo usage section.
Denison "D" Icons
These Denison "D" icons are reserved for use only where space is very limited and the full Denison block logo or wordmark would not be optimal. (i.e. social media profiles)
Colors
Our color palette helps audiences identify us at a glance, and the way we use color sets the mood for each of our pieces. Our palette reflects our heritage and our surroundings. It is made up of our core colors, complemented by accents and simple neutrals.
To ensure that we employ a consistent color palette across all media, use the color builds below when adjusting from physical (print) to digital (screens). Take special note of coated paper stock variations versus uncoated stock. Colors for digital display may need further adjustment to best meet Americans with Disabilities Act accessibility requirements.
Core Color:
Secondary Colors:
Typography
Just as our words carry weight, so does our typography. The typefaces we choose—and their sizes, fonts, and styles—are one of the most recognizable aspects of the Denison brand. They can reinforce our bold and inspirational voice, or back up a smart and insightful idea.
Caslon Graphique
Din Condensed
Freight Sans Pro
Lora

(web-only)
Branding Guidelines
For access to Denison's complete branding package, including logos, fonts, and other assets for both digital and physical use, please contact the Office of University Communications.
For web and digital usage questions, access to Denison's brand assets, or branding questions, please contact: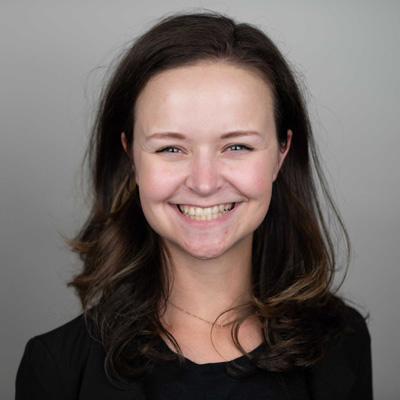 Marketing & Relationship Manager
Staff
|
University Communications
---