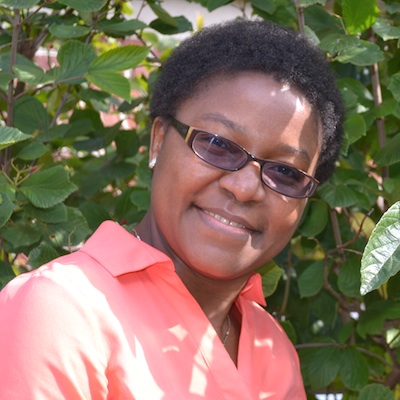 Yvonne-Marie
Mokam
Biography
My name is Yvonne-Marie Mokam. I am Assistant professor of French and Francophone studies in the Department of Modern Languages at Denison University. What I bring to Denison University is not only my training in Cameroon, France and the United States but also my several years of teaching experience at the Université de Douala (Cameroon), the University of Arizona (Tucson AZ) and American University (Washington DC). This has provided me with a firm background in postcolonial theory and criticism that I use in my teaching and research.
Since joining the Modern Languages Department at Denison University in the fall of 2013, I have contributed to expand the offerings of the French program by including courses in postcolonial francophone Sub-Saharan African. I have developed and taught courses such as Women Voices and a senior seminar on global Africa. I have also taught existing language classes including Intermediate French, Introduction to literature reading and grammar, Conversation and phonetics.
While the most important part of what I do at Denison University is teaching, some of my in-class discussions have sparked interests that I have developed into research projects focusing on emerging literary voices in francophone postcolonial Africa. Of particular interest to me are issues of history, memory and identity in the current global era. Other accomplishments are papers presented at several conferences in the U.S. and abroad.
Degree(s)
B.A., M.A., University of Yaound Ph.D., University of Arizona, Tucson
Works
Publications
"Mongo Beti de retour d'exil : du roman-feuilleton au roman."  Etudes Littéraires Africaines 42 (2016): 37-54.
"Littérature francophone d'Afrique subsaharienne: l'avènement du polar historique" [Breaking New Grounds: The Historical Detective Novel in Francophone African Literature]. Dalhousie French Studies 109 (2016): 77-86.
"Mongo Beti l'anticonformiste", Mongo Beti: une conscience universelle. De la résistance à la prophétie, Edited by Adama Samake. Paris: Editions Publibook, 2015: 199-218.