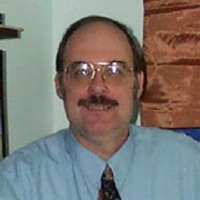 Tim
Miller
Biography
I have enjoyed teaching at Denison for 36 years. Prior to coming to Denison I taught economics for a year at The College of Wooster. I double majored in Mathematics and Economics at the Oklahoma College of Liberal Arts from which I graduated Summa Cum Laud. In addition to Masters and PH. D. from Southern Illinois University (Carbondale) I received advance training at the University of Rochester.
Degree(s)
B.S., Oklahoma College of Liberal Arts; M.S., Southern Illinois University; Ph.D., Southern Illinois University
Learning & Teaching
Courses
Econ. 101: Introduction to Macroeconomics
Econ. 102: Introduction to Microeconomics
Econ. 301: Intermediate Macroeconomics
Econ. 307: Introduction to Econometrics
Econ. 419: Mathematical Macroeconomics
Econ. 418: Consumer Economics (Personal Finance)
Econ. 404: Financial Instability and Economic Crises
Research
Details
My research focuses on the application of Geographical Information Technology and Spatial Econometrics to current social issues.
Works
Publications
Selected Publications:
"Do General Measures of Residential Segregation Underestimate the Degree of Residential Segregation Experienced by Children?"
"A Look at the Property and Neighborhood Characteristics of Residential Foreclosures Occurring in Franklin County Ohio in 2008" written with Dr. Ross LaRoe.
"An in Depth Look at Residential Foreclosures Occurring across Ohio in 2008" written with Dr. Ross LaRoe.
"Ohio Public Schools: Does the Funding Gap Explain the Performance Gap?"