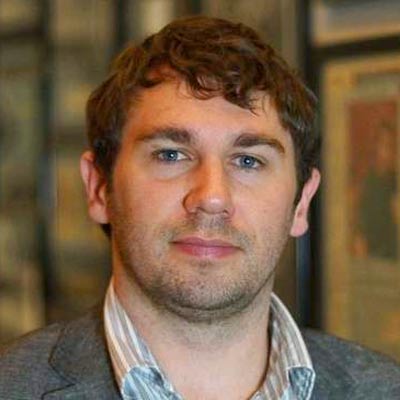 Thomas Atha

'05
Affiliated Studio Instructor - Sound Editing and Recording
Biography
Thomas Atha combines a talent for teaching with real-world sound production expertise working alongside some of today's biggest music acts. As an Adjunct Instructor in the Department of Music, Tom teaches sound editing and recording. He's also a professional sound engineer and musician specializing in studio and live music production through his studio, Earthwork Recording Studio, and his music venue, Thirty One West.
Tom's deep understanding of sound production has garnered him national recognition and collaboration opportunities with well-known musicians. He's worked with Twenty One Pilots and Brantley Gilbert (both Platinum Award–winning artists) and he recently co-produced and played guitar and keys on the billboard-charting album A Mess Like Me by Cliff Cody. In 2016 Tom opened a music venue, Thirty One West, which has hosted multiple GRAMMY Award–winning artists including Jerry Douglas, Stephen Page (Barenaked Ladies), Taj Mahal, Noam Pikelny, John Popper, Pure Prairie League and yMusic.
Tom's background includes training with The Recording Workshop and working in the acoustic research lab at Owens Corning. He credits both experiences as helping to shape his understanding of sound. He also believes the musicians he's worked with over the course of his career have given him invaluable experience in all aspects of music production.
Tom is currently the director of The Reissues, the house band at Thirty One West. He also serves as the board chairman and president for the Newark Organization for the Creative Arts (an arts education nonprofit) among other association and/or board director roles.
Tom lives in Nashport, Ohio with his wife and two children. His favorite album is Deceiver by Chris Thile. In his spare time, he enjoys vinyl embossing and cutting on a 1940's Presto Vinyl Lathe.
Degree(s)
B.A., Denison University