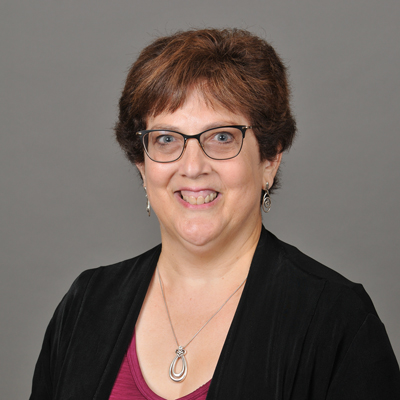 Leslie
Maaser
Affiliated Studio Instructor - Flute, Flute Ensemble
Biography
Leslie Goldman Maaser, D.M.A.  is the Affiliate Studio Instructor of Flute at Denison University as well as the Director of the Denison University Flute Ensemble.  She is the Principal Flutist of the Newark-Granville Symphony Orchestra, where she also serves as Chairperson of the Orchestra Committee and Education Director.  In January 2008, she was a featured soloist with the orchestra. 
Dr. Maaser is a founding member of the Columbus Camerata Woodwind Quintet, and flutist/piccoloist with Ohio Capital Winds.   In 2007, the Columbus Camerata was featured at the Ohio Music Education Association Convention for their clinic/performance on new woodwind quintet literature, and as guest artists at a featured recital at Fayetteville State University in North Carolina. 
Leslie has been a member of the Columbus Bach Ensemble, the Welsh Hills Symphony Orchestra, and has performed with the Opera Columbus' Light Opera Orchestra, and the Columbus Symphony.  She has also performed with the Opera Theatre of Rochester (NY), Madison (WI) Symphony Orchestra, Wisconsin Chamber Orchestra, the Rome Festival Orchestra, and the East Lansing Opera Company.  She has performed as a soloist and served as a clinician throughout the Midwest, including as a featured soloist with the Welsh Hills Symphony Orchestra,  Columbus Bach Ensemble, Wright State University Chamber Orchestra, Wright State University Wind Ensemble, Greece Symphony Orchestra (NY), as well as at the Ohio Music Education Association Conference, Ohio Wesleyan University, the Chamber Music Connection, Denison University's Contemporary Music Festival, Central Ohio's Contemporary Music Festival, the University of Iowa, University of Northern Iowa, Schoolcraft College, State University of New York at Brockport, and Indiana State University. 
As a research competition winner of the National Flute Association, Dr. Maaser was selected to present and perform excerpts of her doctoral thesis at the 2002 National Flute Convention in Washington, D.C., and was selected for publication in the 2002 summer issue of the Flutist Quarterly.  She performed the U.S. premiers of Elizabeth Raum's Aegean Perspective at the 2000 National Flute Convention in Columbus, Ohio.  Leslie also performed as a competition winner with the National Flute Association Professional Flute Choir at the National Flute Convention
Leslie's major teachers are Katherine Borst Jones, Ervin Monroe, Robert Cole, and Israel Borouchoff.  In addition, she has studied with prominent artists such as Peter Lloyd, former Principal Flutist of the London Symphony, and Walfrid Kujala, Professor of Flute at Northwestern University and Piccolo Emeritus of the Chicago Symphony Orchestra.  Leslie has performed in master classes of flute icons such as Jean-Pierre Rampal and Jeanne Baxtresser.  She holds a Doctor of Musical Arts degree in flute performance from The Ohio State University.  As a fellowship recipient, she earned her Master of Music degree from the University of Wisconsin in Madison, and her Bachelor of Music degree from Michigan State University.  Leslie Maaser was formerly on the music faculties of Wright State University, Mt. Vernon Nazarene College, Valparaiso University, Luther College, and has taught at The Ohio State University both as a graduate assistant as well as a sabbatical replacement for Professor Katherine Borst Jones.  
Degree(s)
B.M., Michigan State University; M.M., University of Wisconsin-Madison; D.M.A., Ohio State University