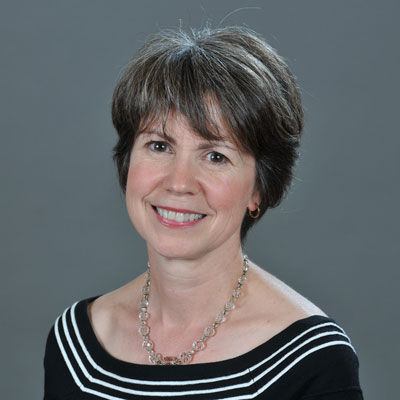 Laurel B.
Kennedy
Vice President for Student Development
Biography
I became VP for Student Development in 2010, after having served Denison as a professor in the Communication Department, as Dean of First-Year Students, and as Director of Service-Learning. My work has always been about supporting students as they pursue the knowledge and skills that will help them live great lives and be effective change agents in their communities and as professionals.
The job of the VP is to set broad strategic direction for student life, to foster initiatives that support the needs of students, and to ensure that we have people and programs to help student flourish. In the last few years, my focus has been on promoting student wellbeing (from academic and financial to physical and emotional, as well as the health of the campus community); diversity and inclusion; aligning student organizations and residential life around leadership, civic engagement and creative problem-solving; and building strong career development programs.
These priorities are the result of conversations with students over coffee or a meal, meetings with student organizations, and lots of research that is focused on hearing about what students need and want, across the diversity of their experiences, values, interests, and aspirations.
When I'm not on the Hill, I'm in the woods. My house in Granville is in a nature preserve, where I love having students over for dinner and conversation. My get-away is a log cabin on a remote lake in northern Ontario where, sadly, cellphones do work.
Degree(s)
B.A., University of Wisconsin-Madison; M.A., Ohio University; Ph.D. Ohio University
Works
Presentations
"Identifying and Mitigating Students' Financial Stressors" (with Julie Tucker). ACPA—College Student Educators International Annual Conference, Columbus, Ohio, March 26-29, 2017.
"Presidential Session: Is my work making a difference for Independent college and university leaders? Seriously." Invited discussant at the Association for the Study of Higher Education (ASHE) Annual Conference, Columbus, Ohio, November 12, 2016.
"Toward justice on campus: Confronting a culture of sexual violence." Invited Discussant at the American Educational Research Association (AERA) Annual meeting, Chicago, Illinois, April 2015.
"Understanding current campus climate and culture." Panelists at the GLCA Summit on Campus Climate for Sexual Respect, Columbus, Ohio, December 2014.
"Career advancement to SSAO: Women from nontraditional career beginnings." Panelist at the NASPA Region IV-East Conference, Columbus, Ohio, November 2014.
"More than a Hunch: Assessing and Evaluating a Medical Amnesty Policy's Effectiveness." (with Julie Tucker). OASPA/OCPA Annual Conference, January 30, 2014.
"Structuring a divisional assessment model: To centralize or not?" (with Julie Tucker). Ohio Student Affairs Assessment Conference, Columbus, OH, July 2012.
"Finding comfort with discomfort: Listening as an instrument of change." (with Erik Farley and Natalie Pariano), ACPA Annual Meeting, Louisville, KY, March 2012.
"Self-efficacy, self-appraisals and the freshman male experience: Implications for advising." NASPA Annual meeting, Boston, MA, March 2008.
"Meeting First-Year Students Through Their Work." (Poster Presentation), Annual Conference on the First-Year Experience, Addison, TX, February 2007.
Communication scholarship:
"The past without the pain: The manufacture of nostalgia in Vietnam's tourism industry." with Mary Rose Williams, in Tai, Hue-Tam Ho (ed.), The Country of memory: Remaking the past in late socialist Vietnam. Berkeley: University of California Press (2002).
"Vietnam seeks political stability and economic growth." Media Development 42(1), 11-13 (January 1995).
"Telecommunication." In Jomo K.S. (ed.), Privatizing Malaysia: Rent, Rhetoric, Realities. Boulder: Westview Press (1995).
"Communication development in Vietnam: The politics of planning." Gazette 51(3), 219-253 (Fall 1993).
Service
Community Service
Licking Memorial Hospital, Newark, Ohio, Board of Directors, Secretary
Rotary Club of Newark, Ohio, Member