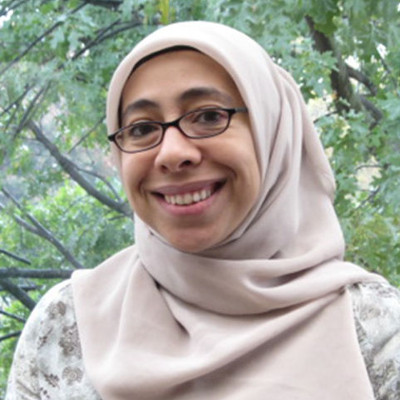 Hoda
Yousef
Biography
Hoda Yousef is a historian of the modern Middle East and the Islamic World with a focus on cultural and social history and gender in society. She teaches survey courses on the premodern Islamic World and the modern Middle East. She also offers upper-level courses that focus on women and gender, the Ottoman Mediterranean, the Arab nahda/renaissance, and urban life in the Middle East.
Her scholarship broadly centers on the "social history of ideas"—in other words, how ideas move through and influence societies and cultures at various moments of change. In her research she has developed a particular interest in the way social and cultural assumptions and discourses influenced the course of modernizing states, national educational systems, and the contours of social life. Her book, Composing Egypt: Reading, Writing, and the Emergence of a Modern Nation, 1870-1930 (Stanford University Press), focuses on Arabic language literacy as a site of contention and widespread social change. In it she argues that changes in how Egyptian men and women wrote, read, and perceived the Arabic language fundamentally altered the communal life of Egyptian society between the 1870s and 1920s and that new kinds of engagements with the Arabic language transformed the way Egyptians related to the written word, civic participation, and gendered roles in the public sphere.
She has also published articles on the reception of education in Egypt, petitioning and public life, and gendered practices and perceptions among both elite and nonelite women in the Journal of Middle East Women's Studies, International Journal of Middle East Studies, History of Education, British Journal of Middle Eastern Studies, and European Education.
Before arriving at Denison in 2016, she served an assistant professor of history at Franklin & Marshall College. She has also taught at American University and Georgetown University.
Degree(s)
B.A., Duke University; M.A. & Ph.D., Georgetown University