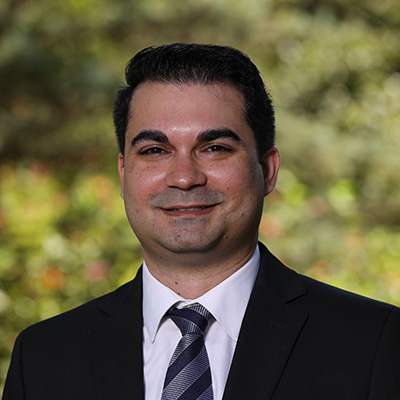 Evan
Lynch
Affiliated Studio Instructor - Clarinet, Clarinet Ensemble
Biography
Evan Lynch is the affiliate instructor of clarinet at Denison University in Granville, Ohio, and a freelance clarinetist in the central Ohio area. He has performed as a soloist and chamber musician nationally and internationally, including performances in Belgium, China, Israel, Italy, and Poland. Orchestral playing experience includes performances with the ProMusica Chamber Orchestra (OH), Montgomery Symphony Orchestra (AL), Columbus Symphony Orchestra (GA), and he was a finalist for the International Clarinet Association Orchestral Audition Competition in 2014.
An advocate for new music, Dr. Lynch is a founding member of the Cosa Nostra Reed Quintet and the new music ensemble Knisely. In 2021, Cosa Nostra will be the ensemble in residence at the Ohio Music Education Association Conference for the Young Composers Initiative Composition Competition.
In conjunction with his master's degree in administration, he served as summer camp director for the Auburn University Band Department for five years. This administration experience led to him being appointed the Executive Director of the International Clarinet Association for four years, helping to run some of the largest conferences in the organization's history and bringing financial stability to the association.
His passion for music education drives him to teach clarinetists of all ages. Recent teaching experience includes a clarinet sabbatical replacement at The Ohio State University, and he is currently also teaching clarinet at Otterbein University. He has taught clarinet sectionals for many high school and middle school wind ensembles and band camps throughout Arizona, Alabama, Georgia, and Ohio. He is also frequently requested to adjudicate high school solo and ensemble festivals, regional orchestra auditions, and honor band auditions.
Dr. Lynch holds a bachelor's degree in clarinet performance from Arizona State University, a master's degree in higher education administration from Auburn University, and a doctorate degree in clarinet performance from The Ohio State University. His principal clarinet teachers include Caroline Hartig, Robert Spring, David Odom, and Jeremy Reynolds.
Degree(s)
B.M., Arizona State University; M.Ed., Auburn University; D.M.A., The Ohio State University