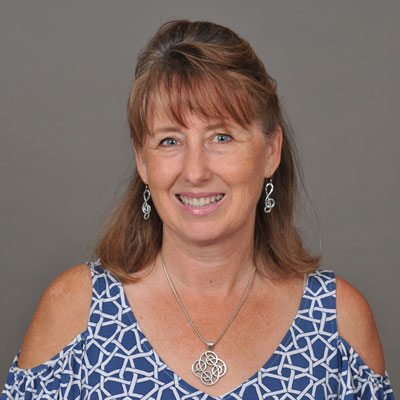 Debbie Blunt-Barrett
Price
Affiliated Studio Instructor - Viola, Chamber Music
Biography
Violist Deborah Barrett Price is recognized throughout the country as an innovative pedagogue and versatile performer. She is the founder and artistic director of the Chamber Music Connection, Inc. (CMC), a nationally recognized program providing education, service and performance opportunities to students of all ages and skill levels.
In recognition of her work as a chamber music entrepreneur, pedagogue, and performer, Debbie has received numerous awards, including the 2013 Alumni Achievement Award from Baldwin Wallace Conservatory. In 2004, she was named the Columbus 2004 Symphony Orchestra Community Educator of the Year in addition to receiving commendations from both the Ohio State Senate and the House of Representatives. She has also received multiple nominations for the Ohio Governor's Award for Arts Education and Arts Administration (in 2010 and 2014).
A respected performer, Debbie currently serves as principal violist of both the Opera Project Columbus and the McConnell Arts Center Chamber Orchestra. In the summers, she is an artist-in-residence at the Caroga Lake Music Festival (NY) and serves on the faculty of several summer festivals. As a chamber musician, she has performed with members of the Hausmann Quartet, Cavani Quartet, Claremont Trio, and with numerous artists in faculty collaborations. For over a decade, she served as the co-conductor of the Cleveland Institute of Music Youth Camerata Strings and as the music director of the Women-In-Music String Sinfonia. Debbie is an advocate of new music and has debuted several new works as part of the Denison Tutti Festivals, commissioned several chamber music works, and served as principal violist for Tom Vignieri's There will Come Soft Rains, recorded in Boston's Symphony Hall.
Debbie serves on the faculty of Denison University, the Columbus Suzuki Institute, and ASTA/OSU Midwest String Teachers Conference. She is a Yamaha Certified String Educator Clinician, a frequent guest artist for chamber music and orchestra festivals, and has given numerous presentations at music schools and national conferences. Articles highlighting her unique teaching style are published in American Music Teacher, Journal of American Viola Society, Keyboard Companion Magazine, and American String Teacher. Debbie has fostered the advancement of CMC since its formation in 1992, through the diverse cultivation of musical connections between students, alumni, faculty, and guest artists locally, nationally, and internationally. She has matched and mentored CMC ensembles that have competed and won prizes in the Fischoff National Chamber Music Competition, Saint Paul String Quartet Competition, Chicago Chamber Music Competition, and Coltman National Chamber Music Competition. She has also prepared multiple CMC ensembles for appearances on National Public Radio's From the Top radio and television programs and made her national conducting debut on the show in June 2008.
In addition to the main CMC programs, Debbie established the iSTEM Project (Improvisation, Solfège, Theory, Eurhythmics, & Movement), the Jazz and Improv workshop, the New American Music Project, and the Conservatory Residency and Series, one of CMC's most powerful means of connecting students and professionals in education and performance. CMC Residencies have included collaborations with members of the Calidore, Dover, Cavani, Jupiter, Ying, St. Lawrence, Brentano, Guarneri, Cleveland, and Emerson String Quartets as well as with the Claremont, Neave, Trio Solisti, Trio Cavatina, and Weilerstein Trios. To extend the program's impact beyond the U.S.A., Debbie has directed performance tours in Austria and Hungary, and created the CMC Italia festival held in Bonefro and Rome, which culminated in a performance at Italy's esteemed Conservatorio Santa Cecilia.
Debbie's teaching philosophies are influenced by a diverse variety of experiences. Throughout her youth, Debbie received extensive dance training. In high school, she was a member of The New School of Ballet's "Ballet Workshop," which toured throughout New York State's Capital Region, and studied with prima dancers of New York City Ballet, American Ballet Theatre, and the Harkness Ballet. She furthered her study of movement through the study of Alexander Technique, Body Mapping, and Feldenkrais Method. Her expertise of body awareness and movement has proven to be an invaluable asset to her uniquely comprehensive approach to performance education. She is currently in the process of publishing a series of chamber music pedagogy videos and materials titled after one of her most celebrated teaching mottos, "Breathe together, Move together, Play together."
Degree(s)
B.M., Baldwin-Wallace College; M.M., M.A., Ohio State University