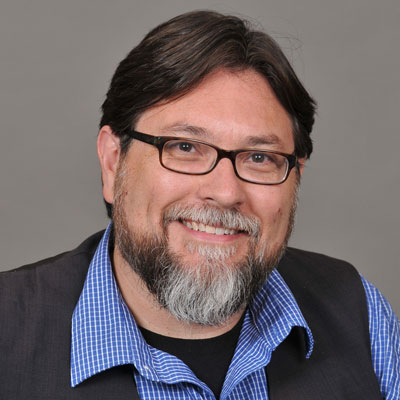 Adam
Schlenker
Affiliated Studio Instructor
Coordinator, American Roots Music Studies
Biography
An accomplished musician, educator, performer and composer, Adam Schlenker brings an incredible breadth of Bluegrass and American Roots Acoustic Music experience to Denison. As coordinator of the Denison Bluegrass Program, Adam directs the Bluegrass Ensemble and teaches bluegrass history and bluegrass seminar courses. In addition to teaching, he founded 5th Fret Productions in 2009, a studio that combines video lessons and written materials with Skype to provide one-on-one lessons to students all over the world.
At 5th Fret Productions, Adam has composed an impressive five solo albums, written and published countless hours of lesson material, completed session work with other artists, and created the American Roots Ensemble program. Adam is also an instructor at the Perry Stenback International acoustic guitar camp in Denmark, and the Nashville Flat Pick Camp where he has played with several well-known instructors that inspired him in his youth–including David Grier, Kenny Smith, and Wyatt Rice.
Adam began studying guitar at the age of seven, through private lessons with Dan Bailey in Beckley, West Virginia. From day one he was hooked and followed his passion for guitar through high school and college before starting 5th Fret productions. Prior to Denison, he briefly taught at The Ohio State University.
Adam personally plays about 80 shows a year. Favorite past performances include The McConnell Arts Center's American Roots Music Concert Series where he performed and hosted a variety of touring artists. Also, the Denison Bluegrass Ensemble's performance at the 2019 International Bluegrass Music Association festival in Raleigh N.C. stands out as recent highlight. In addition to performing solo, Adam plays with a progressive acoustic trio called Fox N Hounds and the regional supergroup The Spikedrivers.
Adam lives with his wife and three children in Granville, Ohio. His favorite album of all time is Norman Blake's Fields of November. He believes the songwriting on that record is the epitome of what he strives for as a musician.
Degree(s)
B.A., The College of West Virginia