How to Join
The process for joining a fraternity or sorority is called "membership intake" or "recruitment". Recruitment and membership intake processes vary across the councils and organizations, but within each council regulations exist to govern the process.
Most recruitment and intake processes involve a series of events in which potential members can get to know current members, and decide if an organization is the right fit for them. Whether or not an individual chooses to join, recruitment and intake remains a way for students to meet new people and explore a new part of the Denison community.
Information by class year
First Year Students
At Denison University, we have a deferred recruitment and intake process for first-year students; meaning first-year students are ineligible to join until their second semester in their first year. This allows first-year students to adjust to Denison, focus on their academics, and learn about the variety of involvement opportunities prior to joining. Students must meet all eligibility requirements to participate in the process.
Sophomore, Junior, & Senior Students
All other students may join a fraternity or sorority in the fall semester through an intake or recruitment process, as long as they meet all eligibility requirements.
Transfer students
Transfer students are able to join a fraternity or sorority in the semester they transfer, as long as they have at least 12 credit hours from their prior institution, and meet the other eligibility requirements listed below.
Eligibility for joining
All students who wish to participate in an intake or recruitment process must have completed 12 credit hours at Denison (or previous institution), have earned a 2.500 cumulative GPA or higher, and are not currently on a disciplinary probation status. Credits from AP or summer courses do not count for first year students to join in the fall semester.
National Pan-Hellenic (NPHC) and Multicultural Greek Council (MGC) Intake & Recruitment
Students interested in membership within NPHC or MGC organizations should contact the Fraternity/Sorority Life advisor for more information, as each of the organizations within these councils have varying timelines and requirements.
Panhellenic Council Sorority Recruitment
Panhellenic Council will host the formal recruitment process in the spring semester. All students will be notified when the registration process opens in November to participate. To register for sorority recruitment, there is a $35 non-refundable fee to support recruitment operations. Once registration opens, this can be paid electronically via the registration link or through cash/check within the Alford Community, Leadership, & Involvement Center. Please follow Denison Panhellenic and Denison Fraternity/Sorority Life on Instagram for additional information.
Recruitment in the fall for Panhellenic sororities is not guaranteed; organizations have a limit on membership through the National Panhellenic Conference. Should an organization have any membership openings during the fall semester, students are encouraged to participate in the informal/open events. More information will be shared through Denison Panhellenic on Instagram.
Interfraternity Council Recruitment
The Interfraternity Council hosts a structured recruitment process for the spring semester. Registration takes place in the late fall and early spring. There is no registration fee. Potential new members will be contacted by organizations alerting them of activities and events.
In the fall semester, IFC fraternities may host fall recruitment events. Students of sophomore status or higher are eligible for the fall recruitment period.
For More Information
If you have any questions concerning Fraternity or Sorority Recruitment or Intake please contact Associate Director of Alford Community Leadership & Involvement Center and Fraternity/Sorority Life Advisor.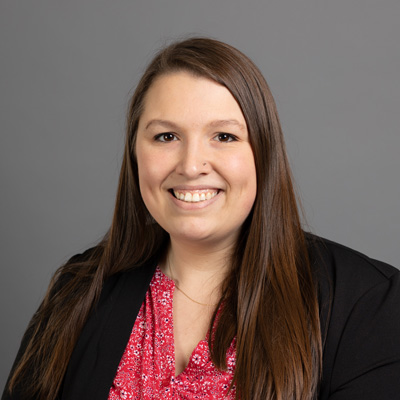 Staff
|
Alford Community Leadership & Involvement Center (CLIC)
Denison University's programs, offerings, events and arrangements are subject to change in the event of exigent circumstances, including the ongoing COVID-19 situation.
Spotlights