Each year, the Alford Community Leadership and Involvement Center offers DU Lead. DU Lead is an opportunity for emerging leaders to reflect on how they intend to "Make their Mark" during their first year at Denison and beyond.
DU Lead is a three-day, off-campus leadership retreat. DU Lead participants will engage with Denison staff, peer mentors, and like-minded first-year students. DU Lead participants are coordinated into small "clubs" of 8-12 students and each group is mentored by two upperclassmen "club advisors." Club advisors are students who have previously participated in the DU Lead experience.
CLIC and DU Lead aim to equip students with leadership skills so they can create positive change at Denison over the next four years. DU Lead is an opportunity for students to connect with like-minded emerging leaders, explore their identities, lived experiences, and leadership skills, and reflect on their transition to Denison and how they intend to "Make their Mark."
When is DU Lead?
DU Lead will be held September 8-10, 2023.
What are the requirements of DU Lead?
All DU Lead applicants should be first-year Denison students.
How do I apply to participate in DU Lead?
The application is a short series of questions that should take no more than 15 minutes to complete. All applicants will receive confirmation of their applications.
Is there a charge to participate?
DU Lead is FREE to all students who are selected and attend the Institute, however, if you cancel your participation fewer than seven (7) business days before the program, your student account will be charged $100. Applicants that are selected will receive a link to an online commitment form. Upon selection, applicants will be contacted by the Program Coordinators via email. Should you have any questions about this commitment form, please email the director of the Alford Community Leadership & Involvement Center.
DU Lead participants will also receive transportation to and from the location as well as breakfast, lunch, and dinner.
How can I get more information about DU Lead?
Feel free to contact the DU Lead Planning Team via email at clic@denison.edu or contact: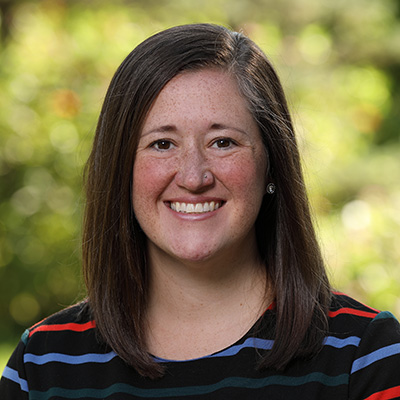 Director of Alford Community Leadership & Involvement Center (CLIC)