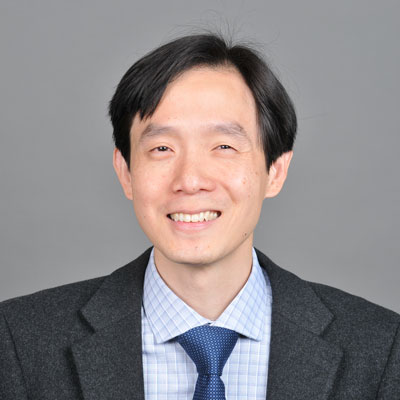 Shao-Yun
Yang
Biography
Shao-yun Yang studies the intellectual history of medieval China (between 200 and 1600 CE), with particular interest in Chinese perceptions of and interactions with other ethnocultural groups. At Denison, he regularly teaches a two-part survey of East Asian history from the first century CE to the twenty-first, as well as seminars on ancient Chinese civilization (2000-1 BCE), the Tang dynasty (618-907 CE), and East Asia in the age of modern total war (1937-1953).
Dr. Yang has published essays in a number of academic journals and edited volumes. His first book, The Way of the Barbarians: Redrawing Ethnic Boundaries in Tang and Song China (2019), explores the ways in which the medieval Chinese interpreted and utilized the so-called "Chinese-barbarian dichotomy" - a longstanding belief that the peoples of the world were fundamentally divided between superior Chinese and inferior barbarians. The book seeks to explain why, during a period stretching from the ninth century to the twelfth century, traditional ethnic and cultural understandings of this dichotomy were challenged by new interpretations identifying ideological purity or moral integrity as the essence of Chineseness. Dr. Yang's future projects include a study of the ideology of Chinese supremacism during the Southern Song (1127-1276) and Ming (1368-1644) periods, and a study of Chinese perceptions of other world regions during the period 1220-1620.
A second-generation descendant of Chinese immigrants to Singapore, Dr. Yang received his BA (2005) and MA (2007) from the National University of Singapore and his PhD from the University of California, Berkeley (2014).
Degree(s)
B.A., M.A., National University of Singapore; Ph.D., University of California, Berkeley