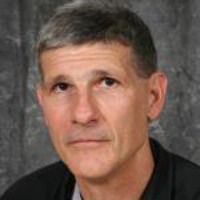 Bob
Ghiloni
Assistant Professor
Head Men's Basketball Coach
Biography
Bob Ghiloni has served as the head men's basketball coach at Denison since 2002. During his tenure he has led the DU basketball program to a third-place finish in 2005 and an appearance in the NCAC Championship game in 2012. In 2005 he was named the NCAC's Coach of the Year. Ghiloni came to Denison from Bishop Ready High School in Columbus (Ohio) where he was the head coach of the Silver Knights boys' basketball program for 15 seasons. In 2001-02, Ghiloni's Ready squad posted an impressive 23-5 record and reached the state tournament championship finals in Division III.
In his 15-year run at Ready, Ghiloni directed a dramatic turnaround in the boys' basketball program which resulted in six consecutive winning seasons, two district championships and the 2001-02 trip to the state championship. Along with his coaching duties, Ghiloni was director of admissions at Ready and also has served as director of student and academic affairs and director of guidance. He has also taught courses in world history and American history.
Prior to coaching at Ready, Ghiloni spent three seasons as an assistant basketball coach at Capital University in Columbus. Also included in Ghiloni's extensive professional background are two more Columbus coaching stints as an assistant with Ohio Dominican University (1983-1984) and St. Francis DeSales High School (1981-1983). Ghiloni has also served as an instructor and administrator for several local and regional basketball camps.
A native of nearby Newark, Ohio, Ghiloni graduated from Ohio State University in 1981 with a bachelor of science degree in secondary education. He earned his master of science in education from the University of Dayton in 1985.
Degree(s)
B.S., Ohio State University; M.S., University of Dayton