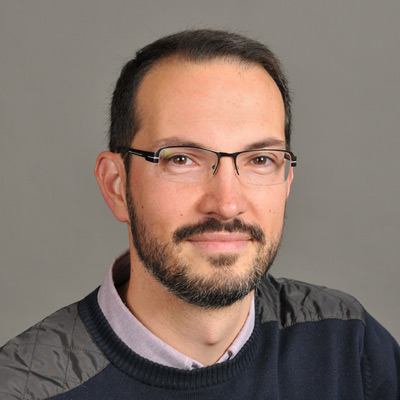 Quentin Hedges
Duroy
Biography
I am an associate professor of economics and have been a faculty member at Denison University since 2004. I also serve on the Environmental Studies and International Studies program committees. My teaching and scholarship are informed by pluralist and interdisciplinary perspectives which are in direct accordance with the principles of a liberal arts education and which fundamentally resonate with Denison's commitment to fostering active learning through the interdisciplinary integration of the many forms of knowledge.
Degree(s)
Ph.D., Ecological Economics. Rensselaer Polytechnic Institute, 2003. M.A., American Culture Studies, Bowling Green State University, 1999. Diplôme d'Etudes Supérieures Spécialisées (DESS), Banking and Finance. Université de Rennes, France, 1997.
Learning & Teaching
Courses
ECON 101 – Introductory Macroeconomics
ECON 301 – Intermediate Macroeconomic Analysis
ECON 202 – Economic Growth and Environmental Sustainability (cross-listed with ENVS 202)
ECON 417 – The Eurozone: Optimal Currency Area or Incomplete Monetary Union?
ECON 440 – Thinking like a Nobel Laureate: When Economic Analysis Reflects Liberal Arts Principles
Research
Ecological economics; institutional economics; evolutionary economics; climate change and sustainability; European integration.
Details
The fundamental premise of my work is that in an era in which human activities influence the balance of life on the planet, the decisions human beings make within the national and international policy and institutional frameworks they construct must acknowledge the finiteness of natural systems. My research is informed by an institutionalist perspective which regards the economy as a site of conflict and negotiation involving human beings acting as social agents influenced by habits of thought, institutions, vested interests and technology. The result is a complex web of interactions that constantly (re)creates and modifies the social provisioning process in the economy. In this context my recent work has sought to examine the contested terrains of biotechnology, neo-nationalism and climate change.
Works
Publications
Selected Publications
Duroy, Q. (2017) Hyper-individualism and Ultrasociality in a Veblenian Framework. Ecological Economics 131: 538-542.
Duroy, Q. (2016). Thinking like a Trader: The Impact of Neoliberal Doctrine on Habits of Thought. Journal of Economic Issues 50(2): 603-610.
Marouli, C. and Duroy, Q. (2014). The Nexus between Climate Change and Social Practices: Theoretical and Empirical Reflections for Policy-Making. Seton Hall Journal of Diplomacy and International Relations 15(3): 131-145.
Duroy, Q. (2014). Neoliberal Europe: Enabling Ethno-Cultural Neutrality or Fueling Neo-nationalist Sentiment? Journal of Economic Issues 48(2): 469-476.
Duroy, Q. (2011). The Path to a Sustainable Economy: Sustainable Consumption, Social Identity and Ecological Citizenship. International Journal of Green Economics 5(1):1-14.