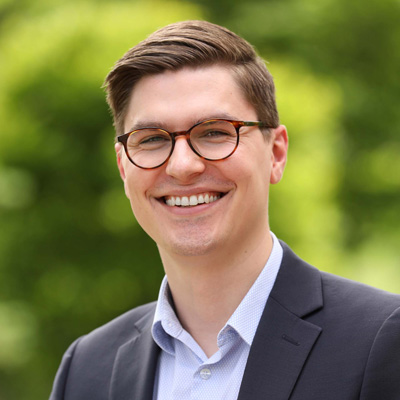 Pieter
Hansen
Senior Assistant Director of Admission
Biography
Hometown: Sewickley, PA
Undergraduate Major: Political Science
Hobbies/activities: I'm a huge fan of board games, especially Settlers of Catan. I also enjoy road trips, listening to podcasts, and supporting Pittsburgh sports teams.
Advice to prospective students: Find a college where you feel comfortable as a prospective student. Adjusting to a new place and finding success can take some time, but it will be much easier if you're in an environment where you feel at home.
Fun fact: I've lived in 5 countries and 5 U.S. states.
Something I love about Denison: The campus is incredible! Our landscaping crew is award-winning, and between all of the trees, flowers, and water features, it's a very peaceful place to spend time.
Degree(s)
B.A. (Grinnell College)