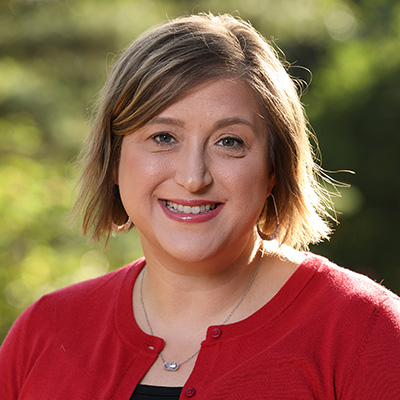 Melanie A.
Murphy
Director of Career Communities and Coaching
Biography
Melanie earned a B.A. in Communication from The Ohio State University in 2004. Prior to working at Denison, Melanie spent time in the non-profit sector. She served as the Volunteer Engagement Manager for United Way of Central Ohio where she developed and executed corporate, individual and affinity group community engagement strategies. In addition she served as a Program Coordinator for The Childhood League Center. Currently as a member of the Knowlton Center Leadership Team, Melanie oversees the Knowlton Center Operations. In addition, she serves as a Career Coach to students, helping them gain knowledge, expertise, experience and the necessary skills to ensure their success and competitiveness for post-college life.
Degree(s)
BA, Communication, The Ohio State University
Works
Presentations
Murphy, M (2019) Design your next five: Building alumni engagement through a unique career development program. Presented at Wisr Higher Education Leadership Summit. Indianapolis, Indiana.
Murphy, M (2018) Articulating the Value of Your Study Abroad Experience in Your Career Search. Presented at the Ohio Lessons from Abroad Conference. Granville, Ohio.
Service
Professional Memberships
National Association of Colleges and Employers
Association of University Career Center Communications Professionals
Liberal Arts Career Network