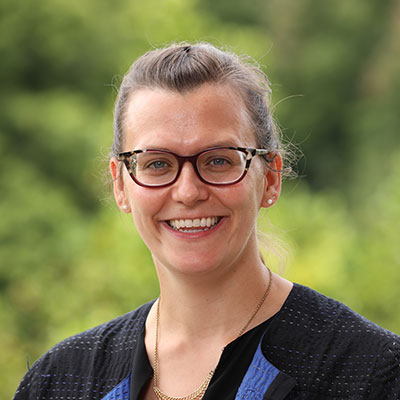 Lucy
McAllister
Degree(s)
BA (summa cum laude); MSc; PhD
Learning & Teaching
Courses
Integrated Environmental Studies; Environmental Justice
Academic Positions
2020-2022, Postdoctoral Researcher, Center for Energy Markets, Technical University of Munich
2020-2023 Environmental Studies Associate, University of Colorado Boulder
2018-2020 Visiting Assistant Professor & Lewis Institute Fellow in Environmental Studies, Babson College
2017-2018 Visiting Assistant Professor & Core Renewal Fellow in Environmental Studies, Boston College
Research
My research broadly focuses on: 1) media representations of climate change; 2) the political & economic drivers of the global electronic waste stream, & 3) corporate framings of responsibility with respect to the electronics commodity chain.
Works
Publications
Selected Publications:
Boykoff, M., Daly, M., & McAllister, L. (2021). The Beat Goes On? Print Media Coverage of Anthropogenic Climate Change Over the Past Three Decades. Global Environmental Change. 102412.
McAllister, L., Daly, M., Chandler, P., McNatt, M., Benham, A., Boykoff, M. (2021). Balance as Bias, Resolute on the Retreat? Updates & Analyses of Newspaper Coverage in the US, UK, New Zealand, Australia, and Canada (2005-2019). Environ. Res. Lett. 16 094008
Pearman, O., Boykoff, M., Osborne-Gowey, J., …McAllister, L. … & Andreas Ytterstad. (2021). World Media Coverage of COVID-19 Decreasing Despite Deepening Crisis. The Lancet Planetary Health, 5,1, E6-E7.
Hale, B., & McAllister, L. (2019) "From Treasure to Trash: The Lingering Value of Technological Artifacts." Science and Engineering Ethics, 1-22.
Campbell, N., McAllister, L., & Downey, L. (2016). Invisible While in Plain Sight: The World Bank in the New York Times. Sociology of Development, 2, 4, 413-437.
McAllister, L., Magee, A., & Hale, B. (2014). Women, E-Waste, and Technological Solutions to Climate Change. Health and Human Rights, 16, 1, 166-178.