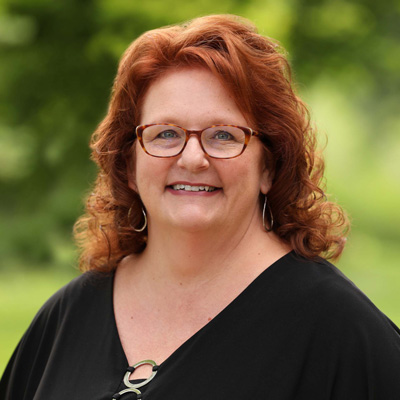 Kim
Showman
Director of Financial Aid
Biography
Hometown: Newark, OH
Undergraduate major: Employee Assistance Counseling
Hobbies/activities: I like to read, exercise, hang out at the pool, and play with my four-year-old black lab, Onyx (who also loves to swim in the pool!).
Fun fact: I owned a Subway franchise and a franchise of five hair salons before my career here at Denison.
Something I love about Denison: I love working with Denison students!
Advice to prospective students: Visit the schools you are most interested in; being on a campus is the best way to know if it's the right place for you!
Degree(s)
A.S. (Franklin University), B.S. (Franklin University)