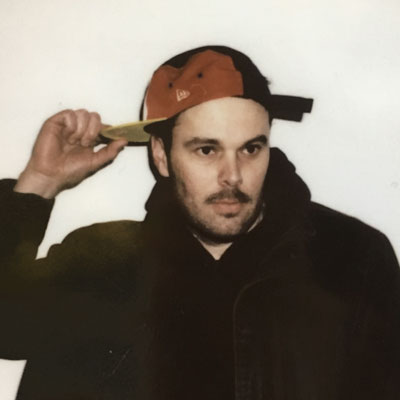 Keith Allyn
Spencer
Biography
KEITH ALLyN SPENCER was born and raised on the American Southwest border. An emphasis with the middle letter of his name helps diminish the perpetual mix-ups with similar named persons. Currently, Kevin resides with his family in Granville, Ohio. Kenneth is an Assistant Professor at Denison University navigating towards long-term job security, cul-de-sacs, and organic groceries.
Kent received his MFA in Painting from the Rhode Island School of Fine Arts (2011) and a BFA from the University of Texas at El Paso (UTEP) (2003). Recent group exhibitions consist of Central Park Gallery (Los Angeles), Present Company (NYC), New Galerie at Yves Klein Archives (Paris), Simon Oldfield Gallery (London), and BigMedium (Austin). Recent solo shows include Fringe Projects (Miami), Jelato Love (Spain), Pay Fauxn (NYC), Ditch Projects (Oregon), The Composing Rooms (Berlin), Welcome Screen (London), OFG.XXX (Dallas), Target (Indiana), and Domino's Pizza (Rhode Island).
Degree(s)
BFA, University of Texas at El Paso; MFA, Rhode Island School of Design
Learning & Teaching
Courses
INTRO PAINT
INT/ADV PAINT
DECEPTIVE PAINTING
JUNIOR PRACTICUM
SENIOR PRACTICUM
Research
It's primarily painting: painting as a utility, as entertainment, as therapy, protest, prank and decoration, painting as non-painting. My objects tend to catalyze other ways to probe around, test & connect boundaries -- art world and otherwise.